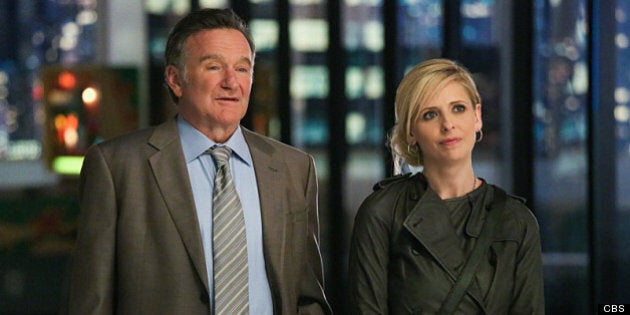 It's a crazy week, and not just on television. We have the premieres of "Mistresses," "Graceland" and "The Fosters" and the returns of "Teen Wolf" and "Pretty Little Liars" (and those are just the ones that spring to mind), but Canada's three main networks -- City, Global and CTV (CBC's was a couple weeks ago) -- are holding their presentations for their upcoming fall schedules, announcing what new shows they'll air, which ones are returning to their respective networks and which ones they've swapped with the other networks. Wait, huh?
City was the first one out of the block this week, and while a few things stuck out in their lineup (acquiring "Nashville"; picking up spinoff "Once Upon A Time In Wonderland," even though "OUAT" remains on CTV; getting rid of "Person of Interest"; and Grammys, Grammys, Grammys!), it's obvious their main focus is bringing the funny.
"Staying true to our younger, urban-oriented audience, we continue to build City's world-class programming slate with the best new shows, returning proven hits and exciting event programming that are relevant to our viewers. This year's schedule is the strongest in network history," Malcolm Dunlop, Executive Vice-President of Programming & Operations, Rogers Media, said in a press release. A bold statement, that's for sure. Now let's see if he's right.
Article Continues After Slideshow!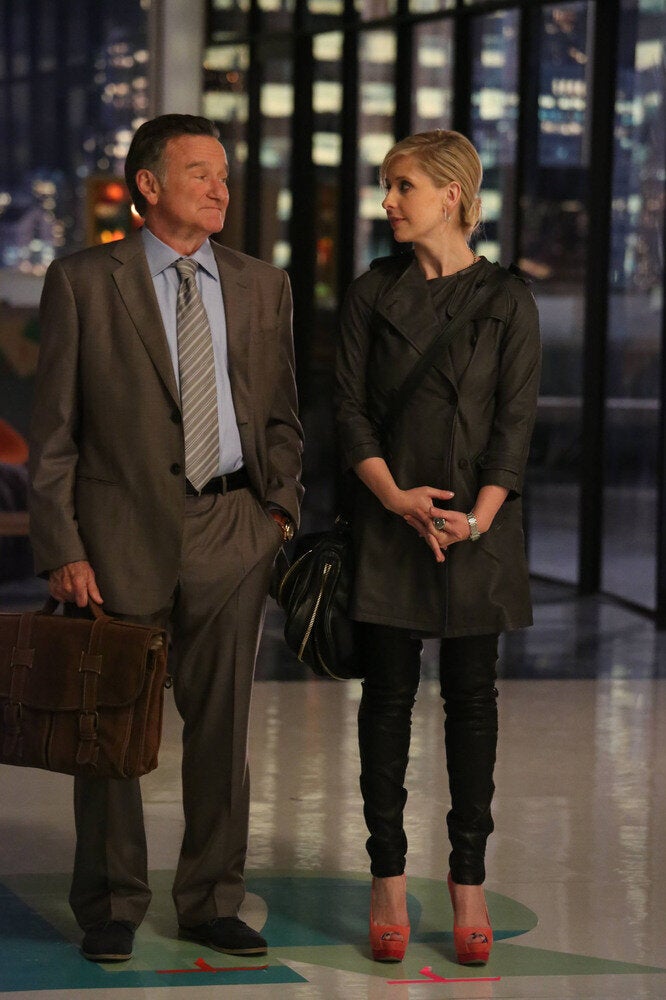 The biggest name of the funny bunch is Robin Williams, who headlines City's new comedy, "The Crazy Ones." Aside from the occasional guest stint ("Law & Order: SVU," "Wilfred" and "L.A. Doctors"), this is his first regular small-screen run since "Mork & Mindy." It also helps that his co-stars are Sarah Michelle Gellar ("Buffy") and James Wolk ("Mad Men"), who plays Williams' right-hand man in the ad agency he runs. But how intimidating was it for Wolk to keep up with Williams? "He's such a generous actor and person, you don't feel anything but excitement and joy to go on a journey with him. I think the most genius thing about working alongside him is that he takes you with him. You never feel like he's just going and you're in a dangerous place, you always feel like you're doing a dance with him."
If it looks like a reality show and sounds like a reality show, then it must be a reality show, right? Well, kinda sorta. In the case of "Project: Guatemala," it's so much more. A group of privileged 20-somethings think they've been chosen to go on the adventure of a lifetime and soon learn they have been enlisted to give back and help a local Guatemalan charity. "I'm very proud it's Canadian. This is groundbreaking, it's something that's never been done before on TV." This looks like a definite winner (and I'm not being sarcastic).
Three female pals vow to trade in their stay-at-home ladies' nights for a party every Friday. Rebel Wilson ("Pitch Perfect"), who stars as Kimmie, is joined by Helen-Alice (Liza Lapira, "Don't Trust the B in Apartment 23") and Marika (Lauren Ash, "Lars And The Real Girl") as they brave New York City every week. "They're more social misfits, weirdos, they're not nerds," clarifies Ash. "It's the friendship that the three share and how much we love each other that sets us apart." A chick buddy comedy is an untapped market and this looks like it could stick.
The only thing different between "Storage Wars Canada" and "Storage Wars" is the cast, but boy, oh, boy, does the Canadian version boast quite the group. It's clear they're all pros when it comes to bidding on abandoned, repossessed and forgotten lockers, but what's even more evident is how much they truly can't stand one another. "Once the auction starts, there are no friends," said auctioneer Don Reinhart. And I'm pretty sure when the auctions are over, friendship still is the last thing on their minds. Roy Dirnbeck, a.k.a. The Instigator, lives up to his name and it seems he won't be getting a holiday card from "The Veterans," Cindy Hayden and Rick Coffill, or "The Knock Out," Ursula Stolf, anytime soon. Let the drama begin.
While Andy Samberg ("Saturday Night Live") and Andre Braugher ("Last Resort") are the stars of this comedy, it was bugging me where I knew the female lead from. I had to IMDB it to realize it was Adriana from "One Life to Live"! (I love when soap alums make it big, so it was a pleasant surprise.) While this could get annoying really fast (honestly, if this were real life, he would've been fired immediately), but if the writers don't make it too over-the-top, "Brooklyn Nine-Nine" stands a good chance of surviving.
Speaking of soap opera alumni making it big, Eva Longoria is back, and her animated comedy "Mother Up!" premieres in the midseason. She voices a character who is nothing like her, which makes her that much more fun to play. "There's no female presence in animation, so to be able to play Rudi Wilson, who has a very male energy -- we like to call her the female Peter Griffin because she's inappropriate and misguided and selfish -- to be able to play that in animated form was awesome." Thankfully Longoria and Rudi are nothing alike. "It's nice to play someone who is totally different from me. She's narcissistic, she's selfish, everything roots from 'How does it best serve me?' She's a lot of fun." Watch out Peter, Homer Simpson and Stan Smith. It sounds like you're about to have some competition.
What began as a spring show, then moved to a summer premiere, then yet again switched from a summer sneak peek, will now debut this fall, which was a pleasant surprise for creator and executive producer Andrew Orenstein. "It's a nice vote of confidence, that they looked at our show and the U.S. shows they were buying and thought, 'Yeah, 'Package Deal' fits really nicely between 'How I Met Your Mother' and '2 Broke Girls.'" And after watching the first episode, I think City made a smart choice because 'Package Deal' really does fit in with the other established comedies in the lineup.
I don't particularly care for Seth MacFarlane's brand of comedy, so imagine my surprise when I learned he was the executive producer of the show I laughed most at. Led by Giovanni Ribisi and Seth Green, and joined by Martin Mull and Peter Riegert, "Dads" reminds me a bit of "Partners" and "S#*! My Dad Says," with one exception -- it's actually funny.
Here's City's fall lineup (all times ET):
8 p.m. "How I Met Your Mother"
10 p.m. "The Project: Guatemala"
8:30 p.m. "Brooklyn Nine-Nine"
9:30 p.m. "The Mindy Project"
9:30 p.m. "Super Fun Night"
8 p.m. "Once Upon a Time in Wonderland"
9:30 p.m. "Parks and Recreation"
8 p.m. "The Carrie Diaries"
8 p.m. "The Project: Guatemala"
9 p.m. "Great Canadian Movies"
8 p.m. "Storage Wars Canada"
8:30 p.m. "Meet the Family"