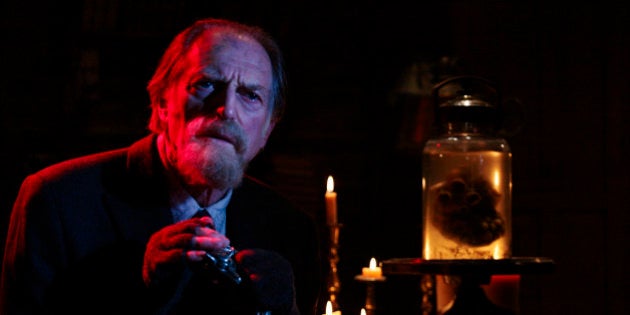 From afar, City's lineup looks as though things haven't really changed very much. But upon closer examination, it's like a whole different channel. Why? Well, where to begin? City's schedule looks strikingly similar to last year's, but it has decided to forego its post-10 p.m. programming in favour of repeats, focusing on everything from hockey to loads of reality.
"With the most competitive schedule to date, from hockey to comedies, drama to reality, the 2014/15 City schedule truly has something for everyone," Hayden Mindell, vice-president of television programming and content for Rogers Media, said. "Featuring the most diverse variety of programming on any conventional network in Canada, we are offering our viewers the programming they want most, while delivering to our clients reliable and consistent audiences each and every week."
But is it really a lineup for everyone? For someone like myself, who prefers actual series to hockey games (yes, I'm a Canadian who doesn't go goo-goo for hockey, sue me), this is quite disappointing. Admittedly, I am a super-stoked that "Scandal" will air an hour earlier (which means I will no longer have to make my Sophie's Choice of Olivia Pope vs. The Bravermans) but the absence of "Nashville" is a little saddening.
Article Continues After Slideshow!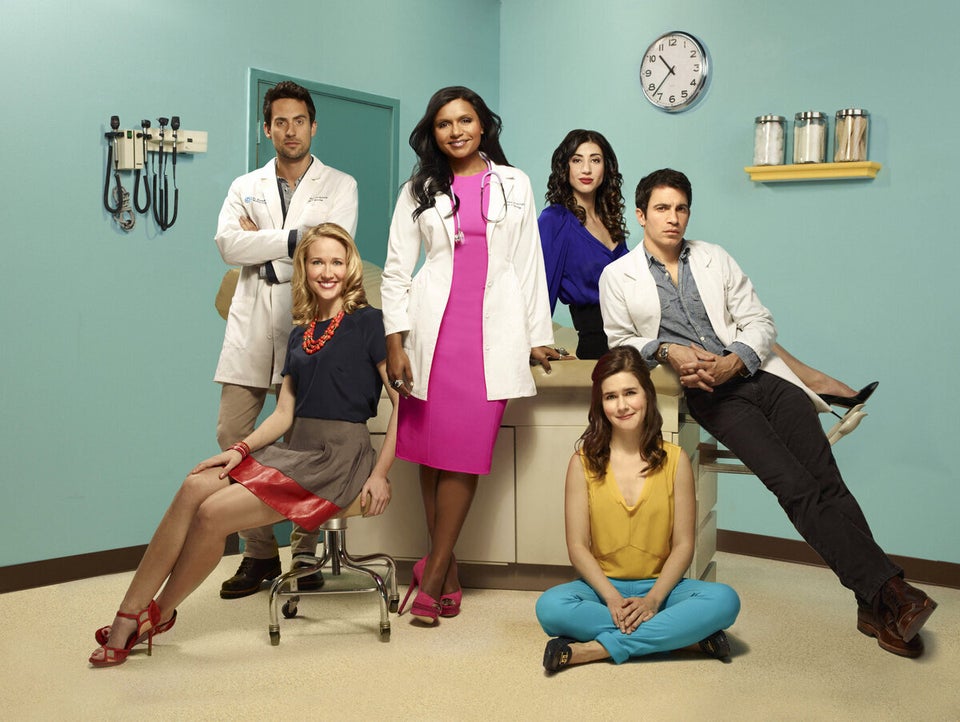 City And FX Canada TV Fall/Winter 2014-15
City is chalking up "double-digit growth" during the 7 p.m. and 7:30 p.m. timeslots ("Modern Family" reruns) as the reason for its scaled-down, Fox-like schedule. With the exception of Sunday nights, which will still feature "Revenge" in its normal time instead of one-hour dramas -- which is what usually rounded out weeknights -- City will now offer audiences more syndicated fare at 10 p.m. and 10:30 p.m., with repeats of "2 Broke Girls" and "Two and a Half Men," respectively. (Insert collective groans here.)
The lineup also features the first time NHL hockey will air on City (on Saturdays and Sundays), so with so little real estate left in its lineup, Rogers opted to pick up a mere four series from the U.S. networks for its fall and midseason schedule, which will join the 17 returning shows and events from last year.
"I'm excited for City to join in a time-honoured Canadian tradition this year with the addition of 'Hockey Night in Canada' and 'Hometown Hockey,'" said Mindell. "Hockey is the most coveted content in Canada, and we have PVR-proofed Saturday and Sunday nights on City to become must-see TV for all Canadians."
Look, I get it. Money talks and sports is where it's at. It's why CBS airs NFL games on Thursday nights, NBC will broadcast NFL games on Sunday nights and ABC airs college games on Saturdays. So, sports is in and scripted series are out. But that doesn't mean I have to like it.
If you're like me and watch TV solely for shows, specials and local news, then it's not ideal. If I want to watch a game or a match or a bout, that's what the specialty sports channels are for (and which can now be accessed online via Sportsnet. But I understand that we're in an entirely different TV world than years past and Rogers, like every other network and media entity, is changing the way in which we watch their programming -- and City's lineup definitely reflects that.
City's new dramas include "Scorpion" from CBS, which stars Elyes Gabel, Eddie Kaye Thomas, Katharine McPhee and Robert Patrick, among others, as a team of misfits who are Homeland Security's last line of defense against high-tech threats. "Black-ish" stars Anthony Anderson as a man who assimilated too well into his suburban lifestyle and is looking to add some culture back into his life. Tracee Ellis Ross and Laurence Fishburne co-star. City's other fall offering is "Utopia," a reality series that follows 15 people who have one year to build an entirely new society from scratch -- and takes up two precious hours of City's fall schedule.
Its one new midseason show is "Backstrom," starring Rainn Wilson ("The Office") as the title character, a formerly exiled dink of a detective who is asked to run the Portland Police Bureau's Special Crimes Unit. It co-stars Genevieve Angelson, Kristoffer Polaha and Dennis Haysbert. Also look out for the midseason returns of "The Bachelor," "Brooklyn Nine-Nine," "Mike & Molly" and "Parks and Recreation."
Aside from hockey, Rogers' focus seems to be on its cable properties, FX and FXX Canada. "The partnership with FX has been a phenomenal one," gushed Mindell at Tuesday morning's press conference. "They continue to provide us with the best content on television and we couldn't be prouder."
Mindell linked Rogers' focus on hockey with the high-calibre shows FX offers. "There is a similarity [with] what our focuses are," he said. "These are things that people are very passionate about, whether it's a hockey game or whether it's 'Louie' or 'The Americans.' They feel deeply, strongly about something and having FX within Rogers Media is a real benefit to us."
According to Eric Schrier, president of original programming and productions at FX Networks, the portfolio of shows is rapidly expanding and it all kicks off this summer. The new shows include "Tyrant" (premieres June 24 at 10 p.m. ET), which comes from Howard Gordon ("Homeland," "24") and centres on an American family that finds themselves embroiled in the geopolitical intrigue of a volatile Middle Eastern nation.
FX will also debut two comedies, departures from the traditional FX comedy brand, which has always been geared towards young men. "As we expand the types of shows, we're not just trying to do cookie-cutter shows of what we've already done," explained Schrier. Which brings us to "Married" and "You're the Worst" (both premiere July 17), which Schrier describes as "relationship shows that young men and women and even older audiences can watch and relate to."
But FX is banking on "The Strain," which launches July 13. I thought it was a series about an alien invasion but it's actually a vampire drama based on three books written by Oscar-nominated filmmaker Guillermo del Toro and author Chuck Hogan, who co-wrote the pilot script, which was directed by del Toro. It's creepy, it'll graphic -- it's classic del Toro.
Del Toro says that "The Strain" is "very dear" to his heart and he was a "very strange kid," attracted to vampirism since he was a boy. But as far as he was concerned, "The Strain" needed to be on television. "I fell in love with episodic TV right at the beginning of seminal shows and cable TV, and I realized the long arc allows you to lead with characters in a way that no other medium does."
As far as content goes, del Toro states, "We have tried to create a series that turns the vampiric myth on its ear but also gives you very familiar characters." Mission accomplished. "The Strain" will freak your freak -- and more. And if you're lucky enough to get your TV from a provider that airs FX or FXX Canada (sorry, Bell subscribers, we are still s**t out of luck) prepare for a crazy-good summer. City's fall, though? It depends on who you ask.
Here's the fall lineup (all in ET):
9:30 p.m. "The Mindy Project"
8 p.m. "The Bachelor Canada"
7 p.m. "NHL: Hockey Night in Canada"
7 p.m. "NHL: Hometown Hockey"
Popular in the Community