Claire Danes' 2014 Emmys dress is all business at the front and party at the back!
The "Homeland" actress rocked the Emmys red carpet on Monday wearing a scarlet-hued dress that featured delicate layers of tulle and sheer lace cutouts on the waist.
But the best part of the ethereal look was the gorgeous sheer lace back, that was accented with a studded belt.
Although it wasn't as knock-you-on-the-head stunning as Robin Wright's backless jumpsuit (then again, no one's outfit was as good as Robin's), it still was a feast for the eyes, and we had no problem gorging on the photos.
What do you think of Claire's outfit?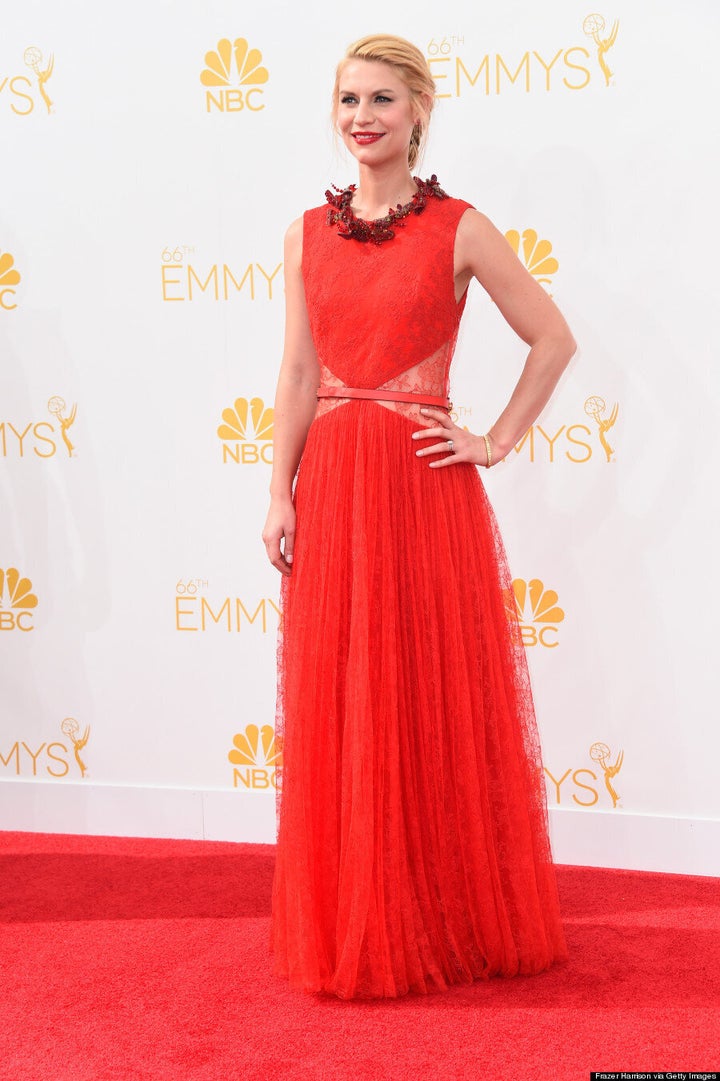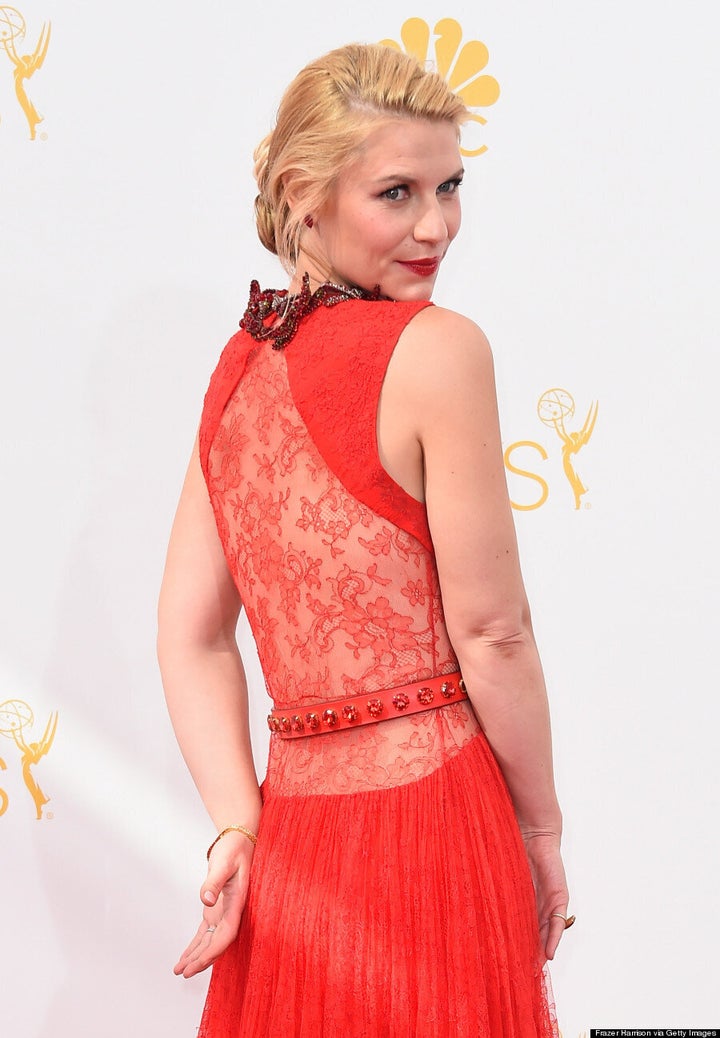 All of the TV stars were there (almost):