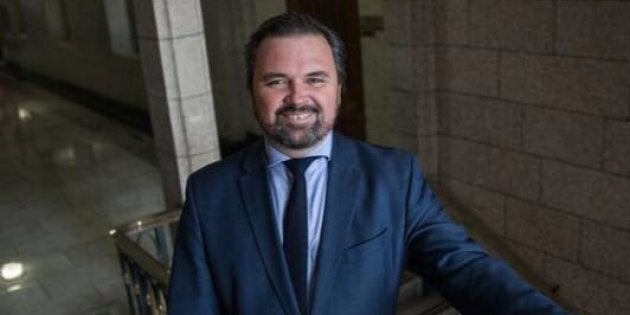 OTTAWA — A senior member of Prime Minister Justin Trudeau's team has resigned from his position following allegations of improper conduct, HuffPost Canada has learned.
Claude-Éric Gagné served as Trudeau's deputy director of operations and was one of a handful of key players responsible for the Liberals' big 2015 win in Quebec. He was placed on leave in November 2017 after the Prime Minister's Office first learned of allegations of inappropriate behaviour.
Trudeau's spokeswoman Eleanore Catenaro said a third-party investigator had finished a report Friday and Gagné was no longer working for the PMO.
"Because of privacy consideration ... all I can say is he no longer works in PMO and that the investigation has concluded," she said.
Catenaro would not comment on the substance of the report, and declined to say whether it will be released publicly.
'... allegations of which I firmly refute'
Several women came forward to the PMO with allegations that Gagné acted inappropriately towards them.
When reached by HuffPost via Facebook Messenger on Friday, Gagné said he resigned on Monday (Jan. 29) after fully co-operating with the investigation into "the allegations of which I firmly refute."
He continued: "Although I fully understand the purpose of this approach, it has nevertheless been very personal ... I note that the process has been prolonged and, by the same token, that waiting for its conclusion was a source of stress that was becoming increasingly difficult to manage."
Gagne said that he stepped down to protect his own health, and to "avoid becoming a source of distraction for a team to which I am very attached and that I respect."
He told me that I was so pretty that he couldn't resist and control himself.Myriam Denis
A former political staffer, Myriam Denis, told HuffPost Canada that months after applying for a job and interviewing with Gagné and other senior Liberals, he contacted her through Facebook.
"He told me that I was so pretty that he couldn't resist and control himself," she wrote in an upcoming first-person account for HuffPost. According to Denis, Gagné told her he "never does that" — which she said she assumed meant reaching out to past interviewees — but that he was "unable to control himself."
She did not complain to the PMO.
Gagne disputed Denis' version of events, saying that he made an innocuous comment about one of her Facebook photos. Gagné told HuffPost he couldn't resist the temptation to "like" her picture because he thought she was pretty.
He added that he did not realize she was an employment candidate that he had interviewed a year ago.
More from HuffPost Canada:
Last week, MP Kent Hehr stepped down from Trudeau's cabinet as an investigation reviews allegations of inappropriate behaviour against him.