A B.C.-born Minnesota Wild player will not stop hunting grizzlies after photos emerged Tuesday that showed him holding a bear's severed head and paw after he shot it last spring.
Clayton Stoner was photographed by two native technicians in the Kwatna Estuary shortly after the shooting last May, The Vancouver Sun reported. The pictures show him holding the bear parts and smiling while wearing camouflage gear.
The five-year-old bear, nicknamed "Cheeky" by technicians, is also shown skinned and rotting in a field.
Stoner said in a statement released by a team spokesman that he would not stop hunting bears, The Province reported.
"I grew up hunting and fishing in British Columbia and continue to enjoy spending time with my family outdoors," he said.
"I applied for and received a grizzly bear hunting license through a British Columbia limited entry lottery last winter and shot a grizzly bear with my licence while hunting with my father, uncle and a friend in May.
"I love to hunt and fish and will continue to do so with my family and friends in British Columbia."
UPDATE: The B.C. Conservation Officer Service is looking into the incident to see if there was a violation of the Wildlife Act in this incident, The Globe and Mail reported.
"Cheeky the bear may have died the same way as 100 other bears every year in the Great Bear Rainforest. The difference is, this time there was a witness," said a Coastal First Nations news release.
Coastal First Nations declared a ban on trophy hunting in traditional territories in Sept. 2012, but the provincial government does not recognize that ban, the Sun reported.
This isn't the first time that an NHL player has been embroiled in controversy around trophy hunting. Last year, Vancouver Canucks player David Booth drew fire online after a series of Twitter photos showed him posing with a dead bear, a mountain goat and an elk.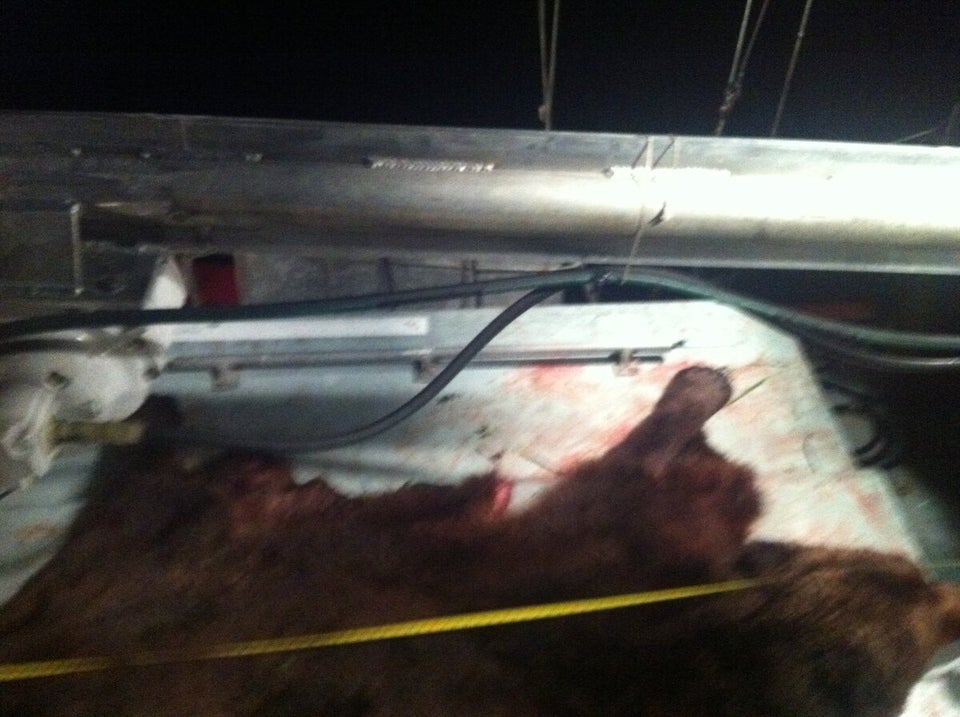 Clayton Stoner, Minnesota Wild Player, Shoots 'Cheeky' The Grizzly