Four years after joining WaterAid and through several trips to see our work, there are few places which will stick with me as much as a tiny health clinic in Tanzania's Geita region.
Nyarugusu Dispensary opens at the crack of dawn to face the challenges all health care professionals do: a morning staff meeting, allocation of cases and a seemingly endless stream of people waiting to be seen.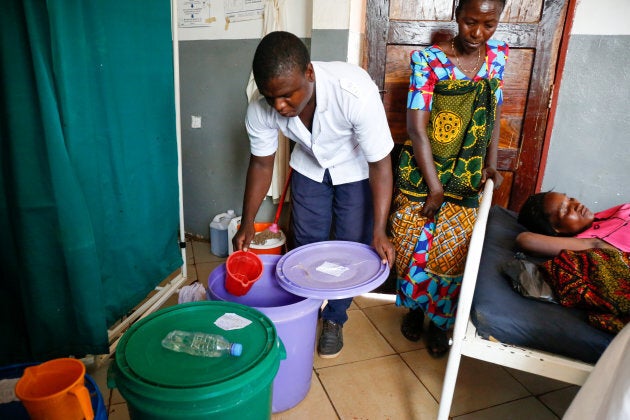 The labouring women who come here also face the same fears as all women about to give birth — will the birth go smoothly, how much will it hurt, will the baby be healthy?
The difference is, this tiny dispensary, which serves a population of 56,000 with only seven staff —patients taking up every chair, lining the open waiting room and all the walkways outside — does it all without a drop of water on-site.
There are no taps, no pumps, not even a well in walking distance. Water is purchased by the jerrycan from a private vendor on a bicycle cart, or brought in by patients and their families, hauled from dubious wells or a nearby river. The only charge for giving birth here is to bring water — for sterilizing implements, washing the baby, and cleaning the delivery room afterward.
A jerrycan costs 500 shillings — just 28 cents Canadian — but that is unaffordable for many families.
Every drop is precious and hard to come by. And the stories move us to tears. One mother spends three days in labour, finally delivers her baby girl safely, and then cannot be discharged until her sister-in-law brings the bucket of water to scrub the plastic sheets which covered the delivery bed. Another young mother slips out with her baby before being discharged, because she and her aunty haven't brought the water needed to clean the instruments used to examine her. Yet another lost her baby daughter on her third day of life to infection, an all-too-common occurrence in the absence of clean water, decent toilets and soap for washing with.
A jerrycan costs 500 shillings — just 28 cents Canadian — but that is unaffordable for many families.
"It makes my job very hard, not having water. Because sometimes you need to do something and the water is very little — it limits you," says nurse Jackline Mwiguta, 28, one of the dispensary's senior attendants. "There are some situations in which I want to help a woman and I am not able to, because the resources are not there."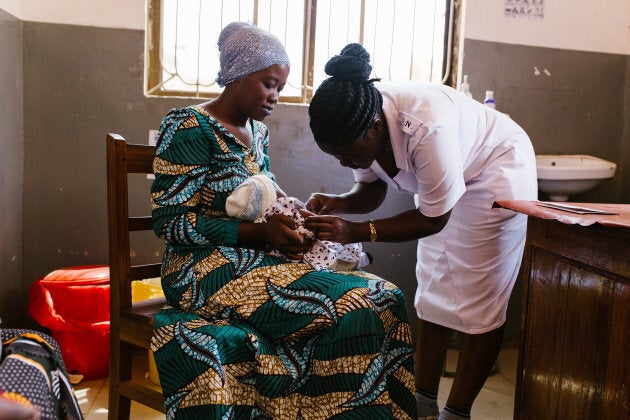 The impact on new mothers and their newborns are devastating. Nearly two newborns out of every 100 born in Tanzania will die before they are a month old; an estimated one in five of these die from infection and sepsis linked to unhygienic conditions. And for every 1,000 pregnant women in Tanzania, nearly four women will die of complications of pregnancy or childbirth, including infection and sepsis, making it one of the most difficult places in the world to become a mother. (By comparison, Canada's maternal mortality rate is 11 per 100,000).
There is work to change this: earlier this year, Tanzania became one of nine countries to sign onto a UN- and WHO-supported initiative to work to reduce by half the number of preventable deaths of pregnant women and newborns in health centres in the next five years.
Working to improve conditions at this dispensary and 11 others in the region, through boreholes, piped water systems, new latrines and hygiene training is part of the Canada-Africa Initiative to Address Maternal, Newborn and Child Mortality, a partnership among four Canadian organizations (Amref Health Africa, Christian Children's Fund of Canada, Centre for Global Child Health at the Hospital for Sick Children (SickKids) and WaterAid Canada) funded with the support of the Government of Canada through Global Affairs Canada.
The drilling has begun and pipes are being laid; plans are for Nyarugusu to have water by spring.
But until then, infection control centres around a daily struggle for water, and too often results in a struggle for life.
Clinical officer-in-charge Cylvia Konyani, 30, has a wish list for her facility: running water, more staff, an incinerator, a washing machine, a sterilization machine to replace their single gas burner, a bigger delivery room.
"The clinic is not cleaned properly. You can find it very dirty, because there isn't enough water to clean it. For sterilization, we are using a gas cooker, but sometimes there is not enough water to use it to clean the instruments," she says. "We are seeing infections. We are trying to prevent them, but most of the ones we are seeing are in woman who are giving birth at home."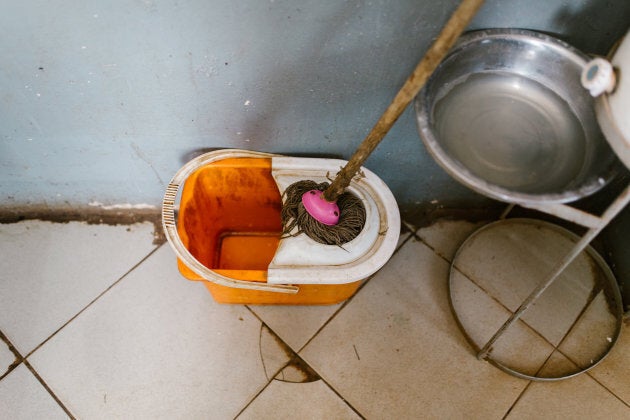 The clinic staff and patients all know about the water project and are awaiting the arrival of water — but until then, buckets and jerrycans are the only source for a clinic which delivers more than 100 babies a month.
It's all the more frustrating because Jackline, Cylvia and their colleagues are trained to convince mothers to deliver in the relative safety of the clinic, rather than at home — but it's hard to convince them to come in when the clinic isn't clean and is without running water or decent toilets. They pool their own money to help pay a cleaner and for water when the hospital buckets are empty.
They deserve the tools to deliver the kind of care that health professionals around the world take for granted.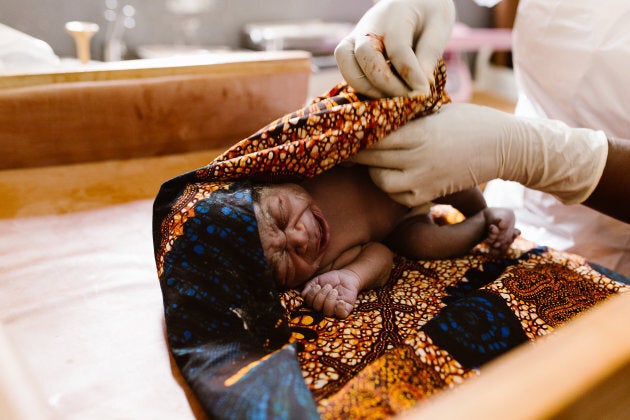 Canada has been a world leader in maternal health programming, and its feminist aid policy makes the needs of women and girls central in development. But you can't meet their needs if their homes, schools and hospitals don't have clean water, decent toilets and a place to wash in dignity and privacy. The futures of Jackline, Cylvia, and the hundreds of babies delivered in their clinic — and of countless women and girls like them — depend on it.
By Carolynne Wheeler, news manager, WaterAid
Pictures by Sam Vox and Carolynne Wheeler
Follow HuffPost Canada Blogs on Facebook
Popular in the Community