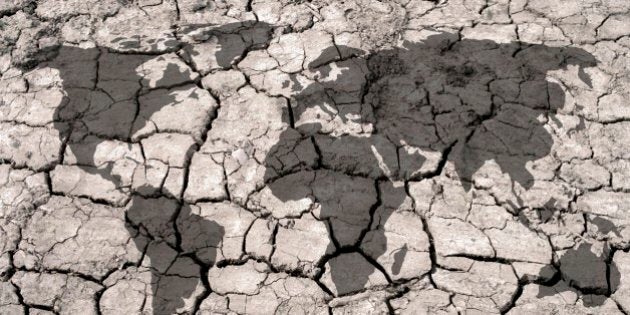 APP seeks to solidify approach to forest conservation at COP22
Countries around the world made significant progress last month in working towards the Paris Agreement on climate change. The Conference of the Parties to the United Nations Framework Convention on Climate Change (COP22) now offers a great opportunity for countries to be part of an historic initiative against global warming.
The centrepiece of the climate change accord agreed last year at COP21 is keeping global warming below 2°C. This, among other initiatives, came into effect in November of this year and has already been ratified by 114 countries including the United States.
At COP21 in Paris the focus was on setting up the parameters and objectives of the climate change agreement. This year at COP22 in Marrakesh, it was about the implementation strategy. It is widely accepted, to fulfill the potential of the Paris Agreement, practical solutions must be sought as quickly as possible before the desire for action cools.
COP22 offers a number of deliverables including greater carbon cuts, a 2050 roadmap, reviewing climate finance and governments ratifying the agreement. In addition, participating countries agreed to develop a rulebook to clarify some of the outstanding issues from the Paris Agreement. They hope to have most of these resolved by 2018.
Forest conservation and restoration are considered one of the most efficient and cost-effective methods to combat climate change, a fact that was reiterated on November 8, during Forest Action Day.
Businesses need to be economically invested in the survival and protection of our landscapes.
A major element towards success is accountability -- making sure governments and the private sector play their part. Asia Pulp &Paper is advocating "putting a price on nature." This will encourage private sector involvement. The High Carbon Stock Approach (HCSA) quantifies the value of goods and services provided by the world's ecosystems that communities and businesses rely on.
It has the potential to clarify the value of forests, linking them with carbon targets and climate finance goals. Understanding the value of landscapes enables investors to understand their contribution in meeting climate change goals.
Businesses need to be economically invested in the survival and protection of our landscapes. Those dependent on natural resources are at risk of climate change affecting their bottom line.
Assigning a price to nature creates a tangible link between climate change targets and funding to action on the ground. It will help transform commitment into action. It also allows for an accurate assessment of natural landscapes to differentiate forest areas for protection from degraded lands.
APP is now using HCSA to quantify and determine the value of natural forests in maintaining and improving productivity of its supply chain's pulpwood plantations. As it becomes an increasingly common principle, it will be helpful in reaching the Paris Agreement.
Natural environment provides upwards of $125 trillion annually in benefits to the global economy. With the fear of inaction at the forefront of people supporting COP22 it is clear there is a need for a more systematic approach to the value the goods and services provided by the world's ecosystems. HCSA allows communities and businesses to understand their reliance on the environment. In so doing, investors will better be able to determine the value of their investments as well as understand the risks and returns of using these resources. Valuing the economic landscapes allows understanding of the linkage between the Paris Agreement and climate finance.
Working together to combat climate change must be a global effort, requiring involvement from both the public and private sectors. Creating tangible connections will go a long way in convincing skeptics of the importance of this initiative.
For climate change deniers, no evidence is likely to persuade them to hug a tree but if there is a growing argument focused on the financial costs and benefits it could change some viewpoints.
As we saw at the finale of COP22, there was unanimous support for the promises made in Paris -- people are fully committed to the Agreement now we need to see action.
Follow HuffPost Canada Blogs on Facebook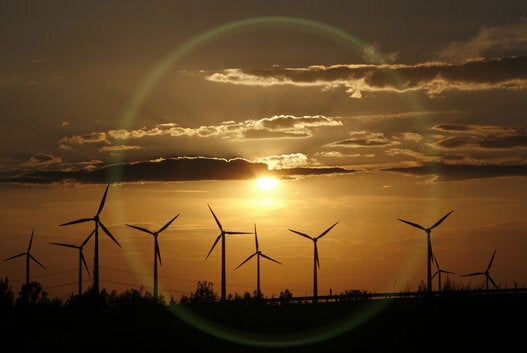 Renewable Energy Installations