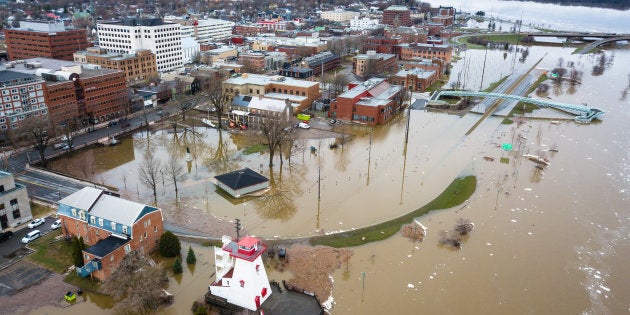 Climate experts have warned for some time that flooding caused by rising sea levels could wreak havoc with local economies, but new research suggests this is already happening — and in Canada, it's homeowners in Greater Vancouver who stand to lose the most.
According to new research from the First Street Foundation, a U.S.-based non-profit that studies climate change, homeowners in eight coastal U.S. states have lost a total of US$14.1 billion in home value since 2005 due to increased tidal flooding.
The study, an expansion of work first published in the peer-reviewed Population Research and Policy Review, found that there is a "discount" on properties due to flooding risk; that this discount is growing over time; and that it's directly linked to a given property's exposure to flooding.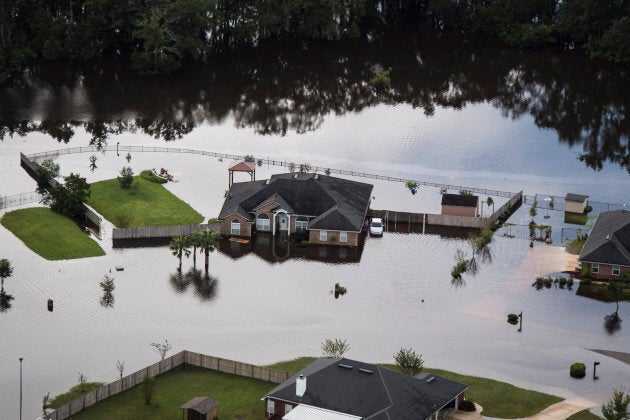 By comparing property sales in flood-prone areas to comparable properties in similarly-priced areas outside flood zones, they found that some 820,000 homes — including 384,000 in Florida alone — have been slapped with a flood discount.
"We all knew that flooding issues were getting worse from sea level rise, but the home value loss associated with it is truly staggering," First Street Foundation executive director Matthew Eby said in a statement. "The time to act is now."
The problem could affect Canada as well, particularly the pricey Greater Vancouver real estate market.
Interactive maps from U.S.-based organization Climate Central show that just a one-degree rise in temperatures would raise sea levels enough to flood vast tracts of the southern part of the Greater Vancouver region, along with lower areas of North Vancouver, if no action is taken to stop it.
A one-degree temperature rise is considered virtually inevitable at this point.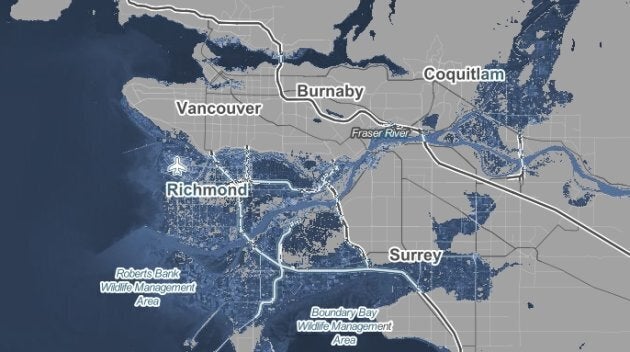 It's not just Vancouver. Depending on how much temperatures rise, Halifax's harbourfront could be submerged, as could entire neighbourhoods in Charlottetown and parts of New Brunswick.
But it's the Greater Vancouver area where the largest number of people could be affected. An estimated 250,000 residents of the suburb of Richmond live in homes no more than a meter above sea level.
But some officials fear the money — and the political will needed — to address increased flooding just isn't there.
"We're talking huge, huge amounts of money that will really have a negative impact on our economy," said Doug Smith, Vancouver's director of sustainability, as quoted by CBC News. He says the amounts of money needed to repair infrastructure are so high that they aren't politically viable.
But the study from First Street highlights the reality that governments can't stop the economic damage we risk from climate change simply by refusing to spend money. When the floods come to our coastal communities, the losses to home values, and the devastation those communities experience, may just be enough to convince policymakers to take action.
Popular in the Community