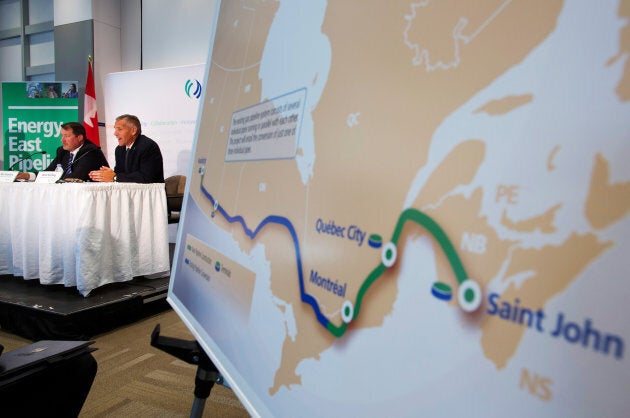 For anyone concerned about climate change, it was good news. It marked, for the first time in more than a decade, that a Canadian energy regulator was willing to consider the real and full impact of climate change in approving or denying a fossil-fuel project. It meant that after so many years of Stephen Harper's near outright climate denial — and Prime Minister Justin Trudeau's confounding cake-and-eat-it-too approach to carbon constraints and pipelines — a regulator might make a decision actually based on evidence and the hard reality that meeting our climate obligations means leaving most fossil fuels in the ground.
Contrary to what Big Oil and their political allies are saying, that's actually really great news.
We can't know exactly what the review would have meant. But we do know that on Oct. 5, TransCanada pulled the plug on Energy East, citing changes to the regulatory review. We also know that the most notable of those changes was the requirement that they consider climate change, and we know that the final death throes of Energy East all started after the NEB announced that requirement. That means, to some degree, climate change concerns helped to kill Energy East. Contrary to what Big Oil and their political allies are saying, that's actually really great news.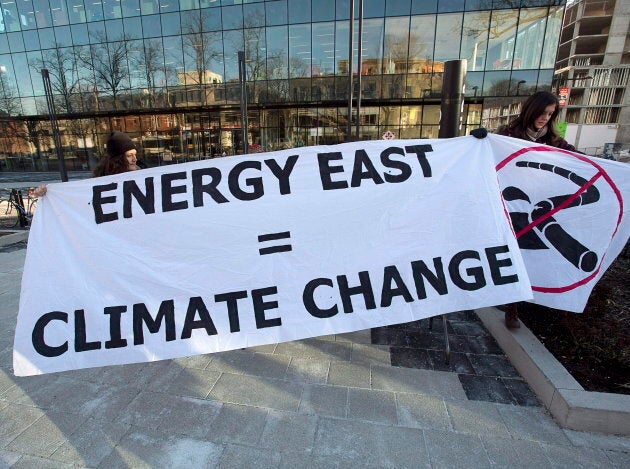 At the end of the day, climate regulation should kill projects that don't fit within a carbon-constrained world — that's just good policy. If we can only burn so much carbon without pushing the world past dangerous tipping points — tipping points that should be painfully clear after this summer's wildfires and this fall's devastating hurricanes — we need policy and regulations that make it impossible to build projects that would extract, or facilitate the extraction of, more carbon than we can afford to burn.
But it's not all good news. Justin Trudeau didn't actually stop this pipeline. Sure, his government no doubt played a role in pushing the NEB to mandate a climate review. And he and his ministers didn't bend on that when TransCanada suspended their application and unleashed a flood of pressure from their political allies. That deserves some recognition, but it's not enough in the era of climate change.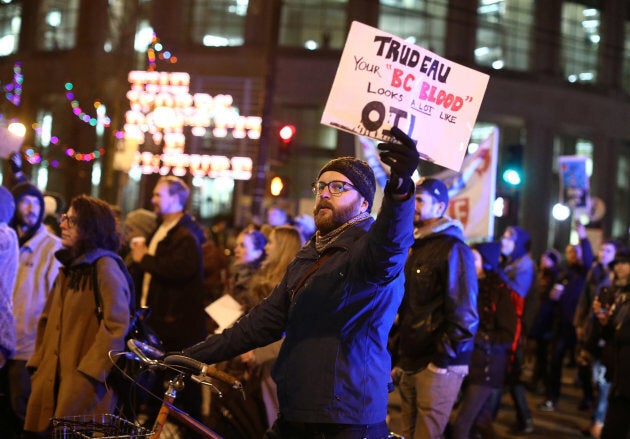 The Kinder Morgan pipeline, currently being challenged in court, was approved by Trudeau with no serious consideration of its climate impacts, despite having the same impact as building more than 30 new coal-fired power plants. If Justin Trudeau and his government are serious about climate change, that would never have happened. Instead, that project would have been subjected to the same climate test — and, like TransCanada, Kinder Morgan would have had to reckon with the simple reality that climate change and pipelines don't mix.
Climate regulations should kill projects like Energy East, but not only for the climate. Regulation and laws that stop massive fossil-fuel projects will incentivize the kinds of projects waiting in the wings to create millions of new jobs in Canada. Regulations that stymie projects like Energy East would help clear the path for renewable energy, electrification, high-speed rail and mass transit — the kinds of infrastructure we need for the coming century.
So, yes — climate action and the overwhelming majority of Canadians who support it killed Energy East. And, the way I see it, that's good news, because it means we're finally stepping in the right direction.
Follow HuffPost Canada Blogs on Facebook