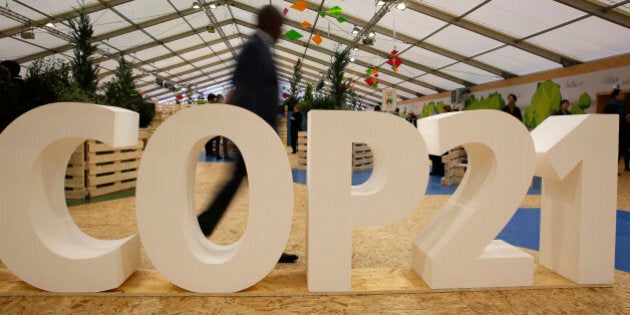 Negotiators from 195 countries are now gathered in Paris to work out what is hoped to be an ambitious international agreement to address climate change. And for the first time in over a decade, Canada has pledged to play a constructive role in these discussions.
Among COP21 delegates are several representatives of Canadian churches: Catholics, Mennonites, members of the Christian Reformed, and United Churches, as well as Canadians working with the World Council of Churches. Some might find their presence in Paris surprising -- but they shouldn't.
Though Pope Francis' ground-breaking encyclical on the environment -- and his subsequent calls to world leaders to hear the cries of the Earth and the most marginalized among us -- has drawn unprecedented international attention to climate change as an issue of faith, it isn't a new perspective.
For many people of faith, climate change is (and has long been) understood as a moral issue to which they respond according to deeply-held religious beliefs.
In 2011, Canadian faith leaders came together in support of the Interfaith Call for Leadership and Action on Climate Change. Since then, a number of Christian denominations have developed new, stronger positions on the church's role in creation care and climate justice. Spurred on by growing concerns among the people in the pews, the leaders of over 60 Canadian faith communities joined forces again in September 2015 and issued On Promoting Climate Justice and Ending Poverty in Canada, a call for federal government action to end poverty and fight climate change. In it, they say,
"As faith community leaders we understand the climate crisis demands more than technical fixes -- a spiritual and moral, even ecological transformation is needed. We commit to play our part to honestly and directly name our current crisis, to raise our awareness of its urgency, to encourage transformative actions that change our consumption based economy of growth into a stewardship economy of care, and to develop our own community operations and use of buildings in ways that respect sustainability standards and the ecological integrity of human and natural life."
Unlike the 2011 declaration, this statement received unanimous support from the Canadian Council of Churches, which represents 85 per cent of all Canadian Christians.
At the local level, communities of Anglicans and Lutherans, as well as members of the United Church, ecumenical groups such as A Rocha, and interfaith networks like Greening Sacred Spaces, are engaging in church "greening" through initiatives that reduce energy use, limit and divert waste, use earth-friendly methods for ground care and church maintenance, and promote gardening and environmental conservation.
Increasingly, creation care is a theme that is also reflected in worship, as priests and pastors emphasize the fundamental Christian calling to protect the earth and to work towards the healing of all of creation. The Anglican Church of Canada, for example, has even incorporated creation care into the baptismal covenant.
And in August 2015, the United Church of Canada became the first national church in Canada to commit to divest from fossil fuels. Similar initiatives are taking root in other denominations at the local and regional level.
Internationally, growing numbers of people of faith are also engaging in climate justice activities. Famed former Philippino negotiator Yeb Saño's response to Typhoon Haiyan in 2013 launched the global movement Pray and Fast for the Climate, whereby people fast on the first day of each month. The conclusion of the Lima climate talks in December 2014 saw the beginning of a global chain of daily fasting for climate justice that circled the Earth for a full year; this fast was broken last week in Paris.
And now, as hundreds gather for COP21, it is clear that people of faith are an integral part of the global climate justice movement.
As part of the People's Pilgrimage, religious delegations walked from London, Rome, and other European cities to Paris, while faith groups across the globe -- Canada included -- participated in November 28-29 climate marches.
Under the banner for Pray4COP21, Christian justice groups and international development agencies from Australia, Canada, Europe, the U.K., and the U.S. have mobilized "Christians around the world to... pray for an outcome [in Paris] that reflects Christ's light."
As participants in the cross-Canada prayer chain, Canadians of faith are holding the Earth, those most impacted by climate change, and climate negotiators in prayer through every hour of the Paris talks. This initiative, organized by Citizens for Public Justice, has received the support of the National Bishop of the Evangelical Lutheran Church in Canada, the Moderator of The United Church of Canada, the Presbyterian Church in Canada, the Canadian Religious Conference, the Christian Reformed Church of North America, the Mennonite Church of Canada, the Anglican Church of Canada, as well as many prayer groups, students' organizations, academics, and NGOs, such as A Rocha, Greening Sacred Spaces, and KAIROS.
The engagement of faith communities in the work of climate justice is important as it brings added dimension -- both moral and spiritual -- to an issue once considered the purview of environmental science alone. As institutions of faith, churches have significant resources at their disposal. These include practical actions (greening), political engagement (advocacy), as well as spiritual endeavours (built around prayer) that are available to people from all walks of life.
For many, prayer serves as a gateway to action. As faithful citizens, Christians, Muslims, Jews, Buddhists, Hindus, and others respond to the pains of the Earth and the cries of those most marginalized, by living into a calling to love and care for the Earth, to make choices that support the flourishing of creation -- and to press their governments to do the same.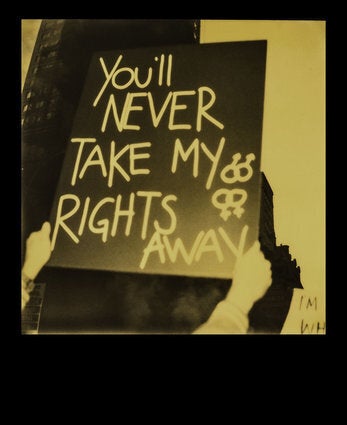 Trump
Popular in the Community