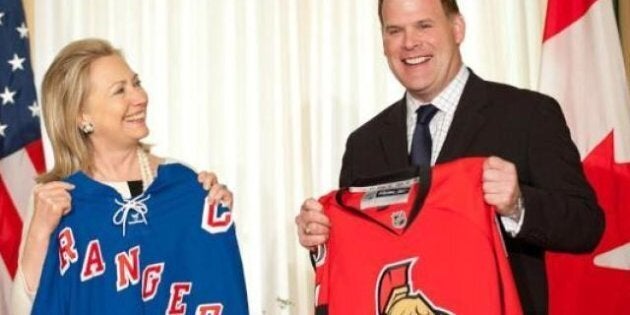 Hillary Clinton and John Baird have made a hockey bet. The stakes? Humiliation.
The foreign ministers of Canada and the United States are in Washington, D.C. for a G8 meeting, but they took the time to wager on the NHL playoff series between the New York Rangers and Ottawa Senators. Clinton was a senator from New York before becoming Secretary of State and Baird's riding is in Ottawa.
STORY CONTINUES BELOW SLIDESHOW
TWITTER REACTS
Maybe Clinton in a Senators jersey will be the birth of a new meme. Here's to hoping.
WHO TO WATCH IN THE NHL PLAYOFFS