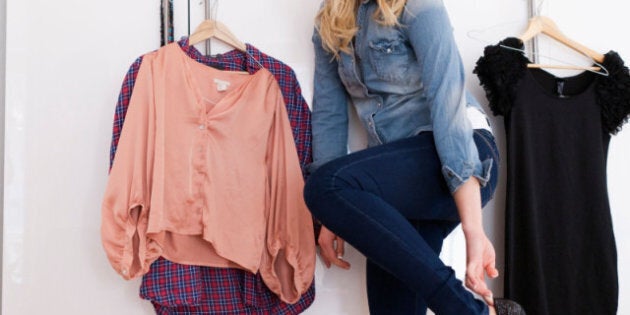 Cleaning out your closet is a daunting task. One often hangs onto many articles of clothing just in case they may need to wear it someday, it will look good if they lost 10 pounds, or because it has sentimental value. If you find yourself waking up in the morning dreading picking out an outfit, your closet needs an audit and a professional to help you navigate it. When thinking about cleaning out your closet, you must change your mindset or hire in a professional like me to help you. You need to be focused, ready, and have help.
Why focused? Well, oftentimes we are distracted while completing simple tasks like cleaning out our closet -- but you need to focus on what you are trying to acheive with your own closet audit. Do you want it to feel less cluttered? Do you need an organizer? Do you have too many old clothes in there and you want to purge? Do you have no idea what clothes are even in your closet?
Be ready. Yes, have garbage bags on hand, willing friends to take articles of clothing, and be ready to part with items in your closet. This is what you need to be ready to do:
Remove everything that is not the correct size.
Remove everything that is worn out.
Remove everything that does not feel great when worn.
Remove everything that does not enhance your image.
Remove any clothing that hasn't been worn in a year -- sometimes six months.
Have help. Get a friend or family member to assist with your closet audit. Make sure they are the right person for the job. Can they honestly tell you the truth about the clothes in your closet and how it looks on you? You definitely don't want help that will convince you to keep things, not tell you what does and does not look good on you, or distract you from the task at hand.
While going through the process of your own closet audit, be sure to keep a list of what is still needed to put together a complete wardrobe. Identify the gaps. What is missing? If you added one item, could you make additional outfits because of it's addition?
Try to reinvent new outfits out of your existing wardrobe; try combinations you wouldn't have otherwise thought of. Be creative. Try things on. Take pictures that you could reference later!
Here are a few tips on closet organization:
Like items are hung together. I like to colour code my closet, so when I am looking for that right navy sweater or blouse, I see all the options available in that colour.
Padded, wooden or plastic hangers help to maintain the shape of clothes. Get rid of the wire hangers from the dry cleaners.
Sweaters should be folded neatly in drawers or on shelves, as they loose their shape.
Clothes that require repair should be kept separate -- same thing goes for dry cleaning.
Don't let your closet or wardrobe bring you down. Organize, plan, audit.
Image Source: http://styleredux.blogspot.ca/2010/02/domino-magazine-dressing-rooms-and.html
De-clutter and organize your closet with these 10 tips from Andrew Neary, a professional organizer based in Toronto.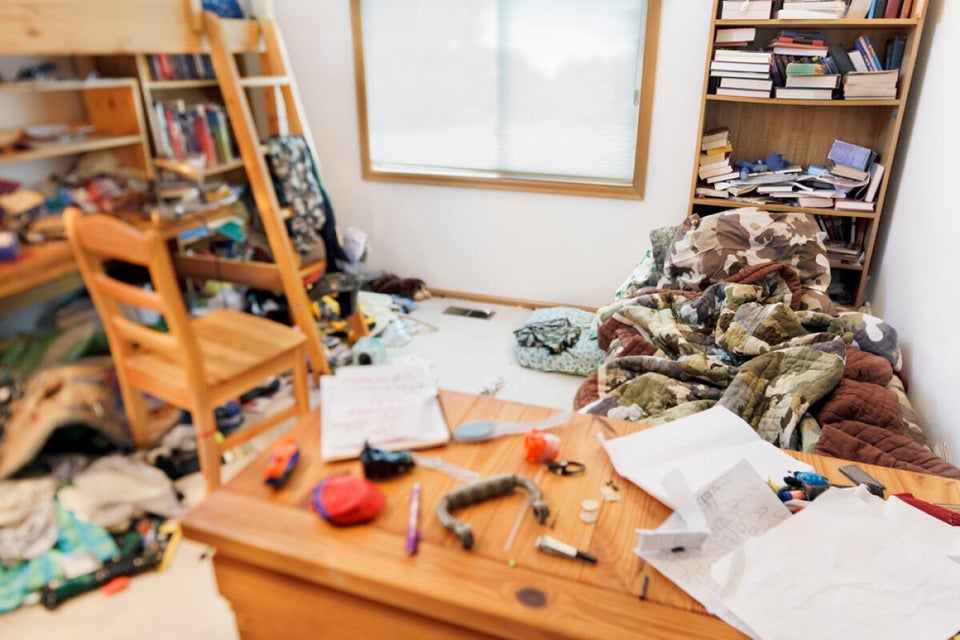 How To Organize Your Closet
Popular in the Community