For some reason, guys don't get as much criticism for what they wear as women do (see: Miley Cyrus), and yet so many of them don't have a clue how to dress or they just don't care.
Simon Cowell is one of many who sports clothes men should never wear. "The X-Factor" mogul (and Lauren Silverman's baby daddy) recently stepped out in a white collared shirt that was left undone so that us unfortunate celebrity-watchers had to gaze at his hairy chest.
Guys: Unless a woman tells you to unbutton your shirt, please, for all our sakes, cover that up!
Unfortunately, the unbottoned shirt isn't the only offensive piece of clothing that guys and their celebrity counterparts wear.
Check out our list of clothes guys should never, ever wear. Ever! (And then head over to this list of stylish items guys should own.)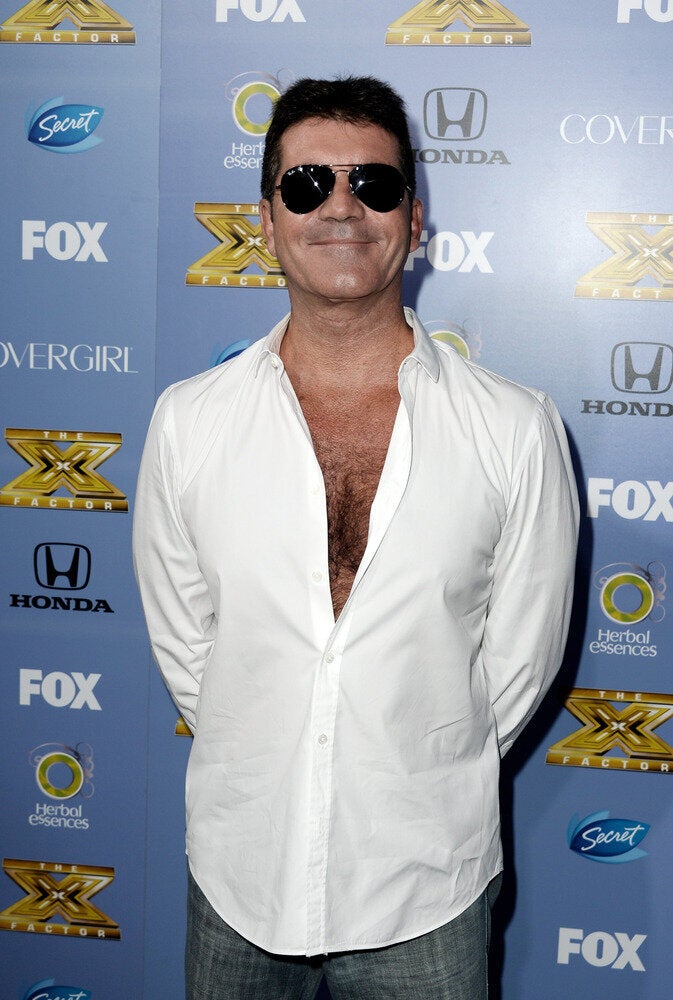 Clothes Guys Shouldn't Wear
No one wants to see your chest hair.
Unless you're pumping iron at the gym, tank tops should be left at home.
You guys, it's not the '90s anymore. Move on.
Stop trying to make socks and sandals happen. It's not going to happen.
Unless you work on the set of "Mad Men", you shouldn't be wearing these.
We repeat: GYM. ONLY. Don't wear this outside!
Sports Jerseys Outside of Arenas
It's cool to wear a jersey while watching your favourite sports team at an arena or at home, but please don't wear them to work. They're way too casual and unprofessional.
White Socks With Black Shoes
Usually, black-and-white combos are chic but when it comes to socks and shoes, it's an eye-sore.
If you can see your butt, then you've gone too far.
Why would you even bother?
Guys can definitely pull off skinny jeans but when they're this tight, it's time to go back and find a pair that fit properly.
This one is just as offensive as the unbuttoned shirt.
If you want to wear a turtleneck, don't hold back and wear an actual turtleneck.
Popular in the Community