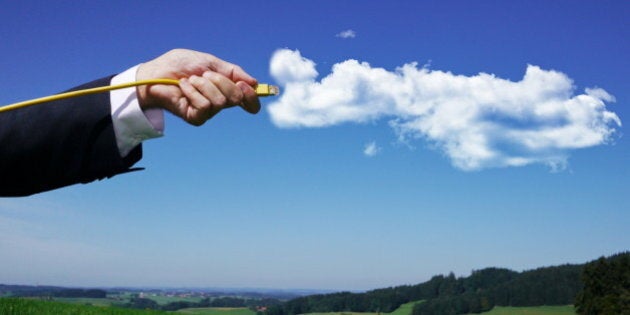 Most people have experienced the negative aspect of "buyer beware" for themselves or when purchasing for their company. How can you minimize being left high and dry if a company you do business with goes bankrupt or becomes insolvent? The old adage "always prepare for the worst and hope for the best" remains true.
In a 2015 Forbes article, it is estimated that 47 per cent of marketing departments will have 60 per cent or more of their applications on a cloud-based platform in two years. The three major growth investment areas are database (57 per cent), e-mail (54 per cent) and business applications (ERP, CRM and industry-specific apps) (49 per cent).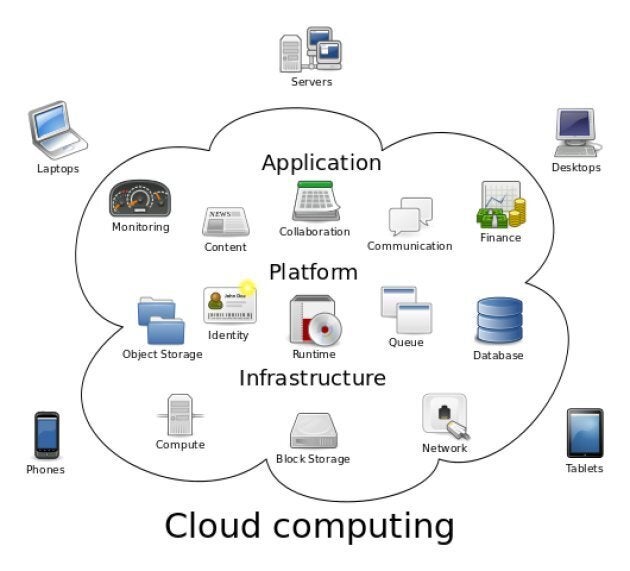 The Good: What's so great about cloud computing?
In simple terms, cloud computing involves outsourcing various computer or information technology needs. Benefits include reducing costs because large in-house servers do not need to be purchased and maintained. It requires fewer IT professionals on staff. Finally, it supports customer growth without investing heavily in additional resources. For small and large companies, cloud computing offers a quick and cost-effective way to do business.
The Bad: What's risky about the cloud?
The biggest risks to customers are service interruptions and outages that all cloud-based companies experience. The biggest risk in using a cloud provider is if they turn off the lights and go bust.
For example, if a cloud provider files for bankruptcy protection or becomes insolvent, customers will immediately rush to get their data out. At a minimum, a cloud company will provide a short window of a few weeks for customers to extract their data. On Oct. 1, 2013, Nirvanix, a U.S.-based cloud storage provider, filed for bankruptcy protection and gave customers two weeks' notice before shutting down.
Five precautions to take if your cloud provider goes bust
The most important thing you can do to protect yourself is to do your due diligence before you select a solution provider. It goes without saying to use a cloud provider that is financially strong and well known. Get a few referrals from happy long-time customers is also helpful. Ask questions, based on worst-case scenarios especially if the cloud provider is handling a critical part of your operations.
2. Carefully review your contract terms of service
Review worst-case scenarios like bankruptcy clauses in your contract. For example, expect to see provisions that provide a window of time in weeks or months that a customer can recover their data. With premium packages, there may provisions to provide a copy of a customer's data if the cloud provider ceases operations. Others provisions may include migrating data to another service before shutting down or making source code available to customers through a third party escrow, allowing customers to use their own in-house servers. In a statement to customers, Nirvanix said they made an agreement with IBM to assist customers during the transition. They advised customers of higher speed connections that increased data transfer rates from the Nirvanix server to their servers.
3. Prioritize cloud applications and data by importance to business
It is recommended that your company prioritize applications and data by degree of importance to your company's daily operations. For example, if your company is running a crucial enterprise application in the cloud daily for operations, a copy of this application should be available at another location. This may be located at the company's premises or at another cloud provider. The important thing is to have a disaster recovery plan that is tested monthly.
4. Read your SLA agreement carefully
All cloud providers offer SLAs or service level agreements that guarantee a certain amount of uptime. However, SLAs must be carefully reviewed to ensure a customer's systems are designed in such a way that they are reimbursed for downtime. For example, large cloud providers like Amazon require specific configurations for multiple availability zones to be in placed within their cloud for an SLA to be active.
5. Ensure data retrieved from your cloud provider is readable.
According to Noah Broadwater, who has 10 years of experience with cloud services, a big problem for customers who get their data out of a cloud platform is that the data is not readable. Many cloud providers use a proprietary file storage platform, which means the end user does not have access to certain cloud-based applications that make the data readable. The effort spend to extract data is wasted if it cannot be read outside the cloud provider.
In an interview with Networked World, Broadwater advises, prior to entering into a contract, that you negotiate an escrow account with the vendor to have the latest version of the software in a locked account. If the cloud provider goes bankrupt and the customer cannot access the vendor's cloud, then the customer can access to the software code to be placed on their servers. While, this costs more to setup, both parties are protected in a worst-case scenario.
Cloud computing continues to grow in popularity. There are downsides in using cloud providers if proper precautions are not followed early. While every disaster case cannot be covered, many worst-case scenarios should discussed and carefully reviewed before entering into a contract with your next cloud provider.