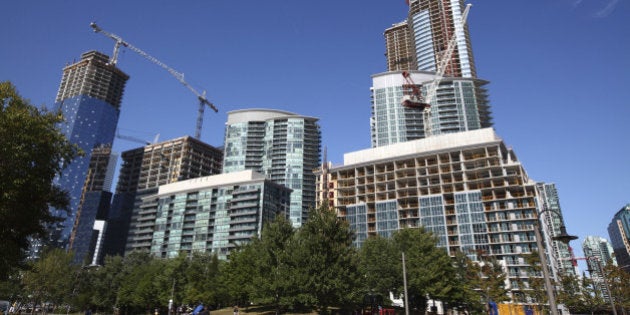 Prices in the 11 cities tracked by the index were up 4.9 per cent from a year earlier. In June, they had been up 4.4 per cent.
Calgary has had the hottest housing market in the index over the past year, with prices rising 8.2 per cent. Hamilton saw house prices rise 7.1 per cent, while Toronto saw 6.6 per cent growth and prices in Vancouver were up 6.1 per cent. Edmonton (up 3.7 per cent), Victoria (up 2.5 per cent) and Montreal (up 1.5 per cent) saw milder price gains.
Prices were soft in Ottawa and Winnipeg (down 0.1 per cent over the past year), while Halifax and Quebec City saw prices fall 1.2 per cent.
The latest numbers come as Canada Mortgage and Housing Corp. predicted a soft landing for Canada's housing market in a new forecast.
The Canadian Press reports:
OTTAWA - Canada's housing market may start showing some signs of slowing down over the next two years as new construction begins to ease, according to the latest forecast by the Canada Mortgage and Housing Corp.

The national housing agency is forecasting housing starts in Canada to range between 179,600 and 189,900 units in 2014 on an annual basis, dropping to a range of between 163,000 and 203,200 units in 2015.

"Recent trends have shown an increase in housing starts, which is broadly supported by demographic fundamentals," said Bob Dugan, chief economist at CMHC.

"However, our latest forecast calls for starts to edge lower as builders are expected to reduce inventories instead of focusing on new construction," Dugan said Wednesday.

The third quarter outlook also says that Multiple Listing Service sales are expected to range between 450,800 and 482,700 units in 2014, with an average price of between $394,700 and $405,700.

In 2015, the CMHC says Multiple Listing Service sales are expected to range from 455,800 to 502,900 units, with and average price of $396,500 to $416,900.

Across the various regions, housing starts in the Prairies are projected to increase to 52,900 units in 2014 before moderating to 50,800 in 2015, as net migration to that part of the country is expected to decline from the record achieved in 2013, as is employment growth.

Ontario housing activity will regain momentum through the course of 2014 before easing later in 2015, with housing starts in that province ranging between 50,900 and 63,300 units over the next two years.

"An improving economy by 2015 and less out-migration to western Canada will provide support to the broader Ontario housing market," the CMHC said.

"As home prices continue to rise, albeit at a more modest pace, demand will shift to less expensive housing both by type and geography."

Quebec housing starts are expected to amount to 38,400 units in 2014 and 38,700 units in 2015, as moderate economic and employment growth will hold back demand for existing and new homes.

In Atlantic Canada, housing starts are expected to decline close to 14 per cent in 2014 and a further three per cent in 2015, amid a slowdown in economic growth.

A separate report commissioned by Genworth Canada, also out Wednesday, found that population, economic and employment growth all point to a stabilizing of the Canadian condominium market, suggesting that while pockets of higher risk still exist in Toronto and Vancouver, a broad-based downturn is unlikely.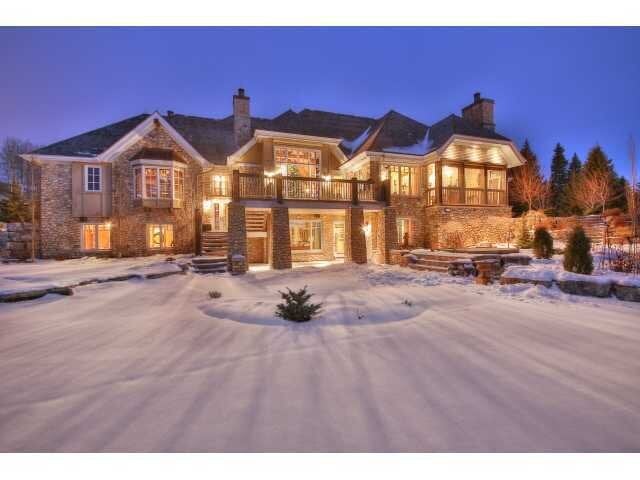 Canada's Most Expensive Homes For Sale