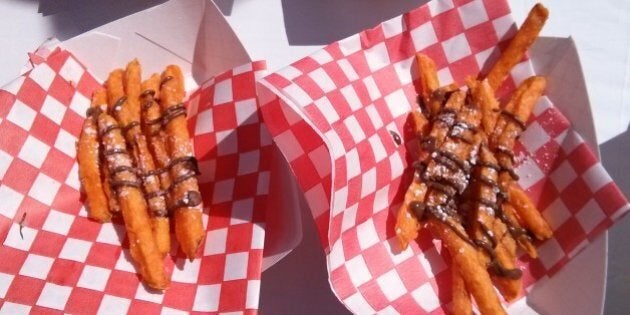 If you love bacon and anything deep-fried and delicious, it's time to head to the Ex.
The Canadian National Exhibition (CNE) kicks off on Friday, Aug. 16 until Monday Sept. 2 in Toronto, and just like every other year, the carnival features some of the most over-the-top and artery-clogging creations we've ever seen.
Personally, we loved some of the simple yet inventive creations, like sweet potato fries delicately drizzled with Nutella, icing sugar and sea salt, and the gelato panini — chocolate hazelnut ice cream generously served in a soft brioche bun.
Regular CNE food attractions also include Tiny Toms Donuts,the Colossal Onion and the waffle ice cream sandwiches that you can find every year. And for all those carnival traditionalists out there, we saw lots of stands for corn dogs, cotton candy and brain-chilling slushies.
What do you want to try this year? What will you stay away from? Let us know in the comments below: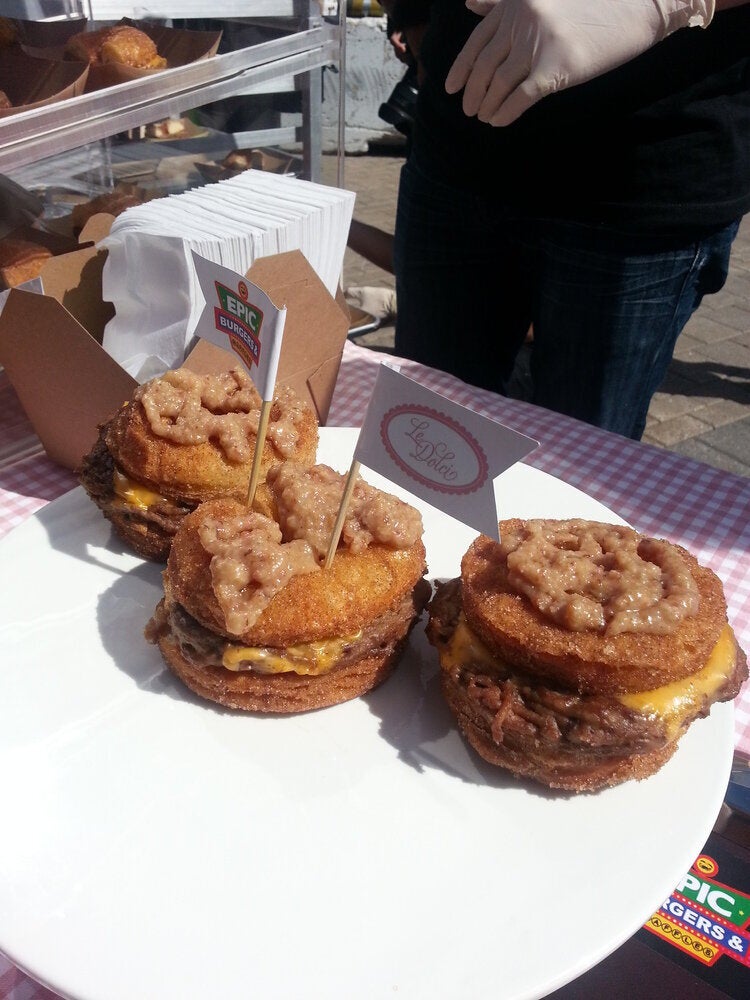 10 Guilty Food Thrills at the CNE
Popular in the Community