While ducking into the Canadian National Exhibition's Northern Comfort Saloon on Sunday to use the facilities, I came across their new bathrooms. It's always nice to use new bathrooms at public places like The Ex, but the doors of these portable toilets also offered a perfect response to the washroom wars that have erupted since the trans rights movement took off a few years ago.
U.S. states have been passing "bathroom bills," making it illegal for trans men and women to use the bathroom of the gender they identify with. An Edmonton Catholic school also prompted a trans rights policy after a seven-year-old trans girl was not allowed to use the girls' bathroom.
"[It's] a cheeky way to say to our guests that we strive to be inclusive."
But the CNE wants you to know that they "don't care" where you go, and their simple solution was to take gender out of the equation altogether.
"The CNE is in the business of 'fun,' so when it came to labelling our new portable washrooms, we thought the statement 'We Don't Care" was a cheeky way to say to our guests that we strive to be inclusive in every aspect of the Fair," the CNE's general manager Virginia Ludy told The Huffington Post Canada over email.
"The unique fact that each stall is completely self-contained eliminates the need for 'shared' stations; therefore there's no reason to have to separate stalls for males and females. By not designating washrooms, it means that anyone can use the facilities whenever it's available."
Reduces women's bathroom lines
This has the benefit of not only making the bathrooms inclusive for the annual fair's trans guests, but Ludy pointed out it also "helps to reduce long line-ups that we often see at women's washrooms."
These new portable washrooms were built using shipping containers and separated into four feet by six feet custom stalls, some of which have larger eight feet by 10 feet family/handicap units to allow space for a wheelchair or parent and stroller.
"The CNE had a direct hand in designing these new state-of-the-art washrooms that are completely self-contained with toilets and handwashing stations in every stall," said Ludy.
"These were custom-built for the CNE to handle the volume of visitors and the needs of our guests, and provide much more room and privacy than traditional portable washrooms."
The new toilets are located near the kids' midway as well as the Northern Comfort Saloon, though the plan is to phase them in all across the Ex as older portable washrooms units get replaced.
The Ex needed to get new portable toilets anyway, and had decided on single-user stalls because they offer "better flow and greater capacity," but Ludy said she was inspired by this Toronto Star article while deciding on the "cheeky" signage.
"We hope that other events will...adapt to our gender-neutral stalls."
The logo, which combines the traditional symbols for men and women with the statement "WE DON'T CARE," was created earlier this year by Kansas City artist Peregrine Honig.
Honig's work has clearly been filling a need and Ludy wants the Ex's support to help these inclusive bathrooms spread even further.
"These new washroom containers were designed for and purchased by the CNE," she said. "However, we hope that other events will express interest to incorporate and adapt to our gender-neutral stalls."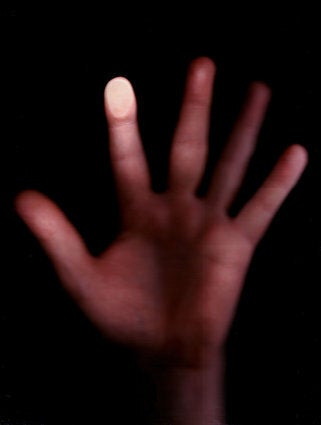 Transgender Acceptance
Popular in the Community