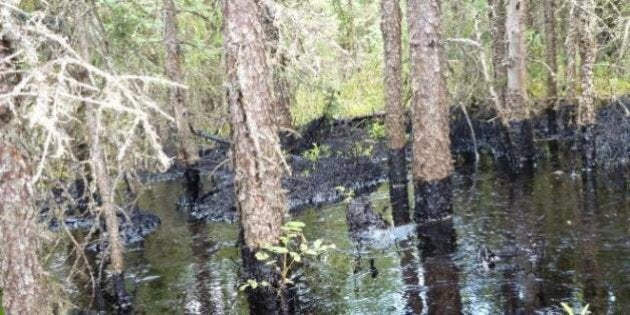 Canadian Natural Resources Ltd. (TSX:CNQ has been ordered to determine the full impact to subsurface groundwater and work to find the root cause of all four bitumen releases. The province says that will require a drilling program, adding that doing so in the winter months minimizes the environmental impact of the drilling activities.
"What's most worrisome is that we don't know the affect on groundwater, which is what they should have been testing all along," he said. "How can CNRL claim these emulsions have been contained if they cannot yet account for the impact it's had on groundwater in the area?"
Story continues after slideshow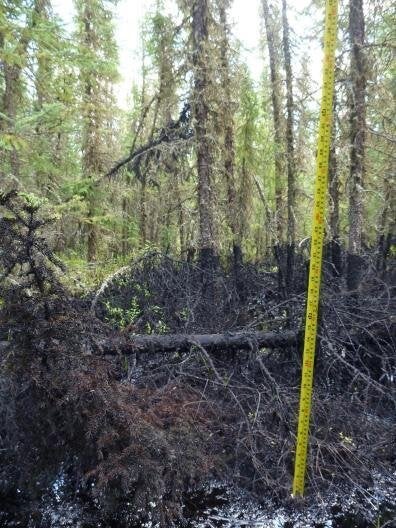 CNRL Leaked Oil Spill Photos
"A decade after that process started, Alberta still has no rules on using it — such as how much pressure is safe, and under what geological conditions should it be used," said Notley, adding that the company is still allowed to use high-pressure steam one kilometre from the small lake even when the cause or solution for the leak is unknown.
In July, Canadian Natural Resources said a mechanical failure at an old well was behind bitumen seepage at its project on the Cold Lake Air Weapons Range.
Four sites were identified and about 1.5 million litres of bitumen have since been recovered.
More than 100 animals have also died in the area.
The Calgary-based company has said the four locations have been secured and cleanup is ongoing.
The company had earlier been ordered to limit the amount of steam it pumps into the reservoir while the Alberta Energy Regulator investigates.
Hudema has called the leak an ongoing disaster.
"(It) shows how hard it is to clean up tar sands incidents and the extreme nature of these spills," he said in September.
"As the spill numbers and questions rack up, the Alberta government should, at a minimum, put a hold on approving new underground tar sands operations until we understand how these leaks are happening and if other sites could run into similar problems.''
With files from The Canadian Press