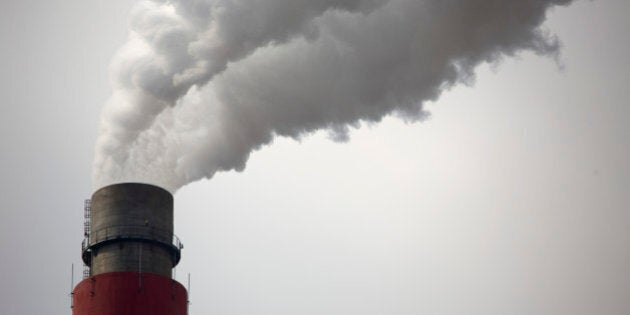 By David Dodge, Duncan Kinney & Dylan Thompson
Today, they have 170 staff, including legal analysts, communications people, campaign staff and community organizers. They've also moved past stopping the construction of new plants. Now they're working to phase out existing coal power plants.
Coal phase out case study - How an Alberta company negotiated with the Sierra Club in Washington State
Asking companies to shut down plants isn't easy but as Alberta wades into this challenge it behooves us to examine successful case studies where coal power producers, workers, governments and environmental groups worked together to shut down a coal plant in a smart, humane and economically responsible way.
Dawn Farrell and Bruce Nillies shared the stage at the Alberta Climate Summit in Edmonton, Alberta in September to tell the story of a successful accelerated coal phase out. The event was put on by the Pembina Institute (full disclosure: Green Energy Futures is presented by the Pembina Institute).
"[The governor] basically locked us in a room for two days and said, 'You guys need to work this out. You need to come up with a reasonable way to transition this coal plant in a way that's respectful to the workers and the community,'" says Nilles. "And that's what we did."
TransAlta is an Alberta-based company that operates the coal-fired Centralia Big Hanaford power plant, in Washington State. Beyond Coal lobbied to shut down this 1,340 MW coal plant for several years before former Washington Governor Christine Gregoire stepped in.
A shorter, but more certain life for coal
Together TransAlta CEO Dawn Farrell and Nilles hammered out a deal that would see one boiler shut down in 2020 and the second in 2025. In exchange, TransAlta got an expedited permit for a natural gas plant on the same site. TransAlta also kicked in $55 million for a community development fund. This satisfied TransAlta and their investors, gave union workers a timeline for transitioning to different work and gave Beyond Coal a termination date that, while not as soon as they would like, ensured the plant would cease operation sooner rather than later.
"We thought, okay, a little more time here, and we get the outcome we want, which is retirement," says Nilles. "And in a way where the unions were in support of the final outcome as was the local community. That was really a win-win for everybody."
But not every every company is like Transalta, willing to sit down and hammer out a deal that works for everyone.
"We worked on the south side of Chicago with two coal plants, ancient coal plants that were operating without modern pollution control in the middle of residential neighbourhoods," says Nilles. "The company refused, refused, refused to come to the table, and ultimately we got the mayor of the city to say, you will either agree to shut that coal plant down, or I'll make you shut that coal plant down."
Farrell believes TransAlta's history of collaboration with NGOs was key to making the Washington deal work. Transalta also opened up their books and were extremely transparent throughout the process. That's key to getting an outcome that all sides are happy with.
"The community is excited about the community investment fund. I think the environmental impacts are no longer an issue, people are no longer believing that they should try to close the plant down, because they know exactly when it's going to be closed down," says Farrell.
"We know exactly how much capital to put into the plant so that by the end of 2021, when we shut down Unit One, it's ready to be shut down, we're not over-investing in it," says Farrell.
Alberta has a huge greenhouse gas emissions problem and accelerating a phase out of coal is the easiest and simplest way it can dramatically reduce emissions.
TransAlta is at the table in Alberta, but it will scratch and claw for a longer phase-out and every concession it can muster. These negotiations are never pretty but they are happening right now, the only difference is the negotiations appear to be happening not with Beyond Coal, but in the media.
And as Centralia shows, compromise is necessary on all sides. However, it's worth pointing out that even if Alberta phases out coal by 2030, Ontario turned off its last coal fired power plant in 2014.