She's just shy of four months old, but Ioni James Conran has already landed her first magazine photo shoot.
The daughter of 26-year-old Canadian supermodel Coco Rocha posed with her mama for a spread seen in Fashion Magazine's August 2015 issue -- and it's as beautiful as you would imagine.
Rocha and her precious daughter appear in three gorgeous photos for the mag, with one pic featuring Ioni showing off an adorable toothless smile.
Rocha shared a photo from the shoot on Ioni's Instagram account (yes, she has her own Instagram with about 40 thousand followers), and captioned it: "Showing mommy how to model from head to toes."
Rocha, who will be releasing a line of handbags with Botkier later this year, told Fashion that she wouldn't be surprised if Ioni chose not to follow in her modelling footsteps, but if she did, she would be there to guide her.
"I tell parents that this industry is OK," she told the magazine. "So for me to turn around and say my child won't model is a bit hypocritical. I think the industry has some great qualities and it was such a great learning curve for me, good and bad. And I can help her with that. If she said, 'I don't want to be a model,' I wouldn't be surprised. But if she wanted to model, I would help her have a great experience."
According to Fashion, this is Ioni's second work visit with her supermodel mom -- the first being on Coney Island the week prior with Rocha jumping in and out of an RV to nurse.
Rocha also told the Canadian fashion and beauty mag that she had no issues losing the 35 pounds she gained during pregnancy.
"It's funny how the weight just went away," she said.
Rocha and husband James Conran welcomed Ioni into the world on March 28, and the two are loving parenthood.
"She's been such a good baby she's made it such a great experience for both James and I through pregnancy, through birth, through just these first two months, it's been so easy," Rocha told ET Canada on the set of the shoot.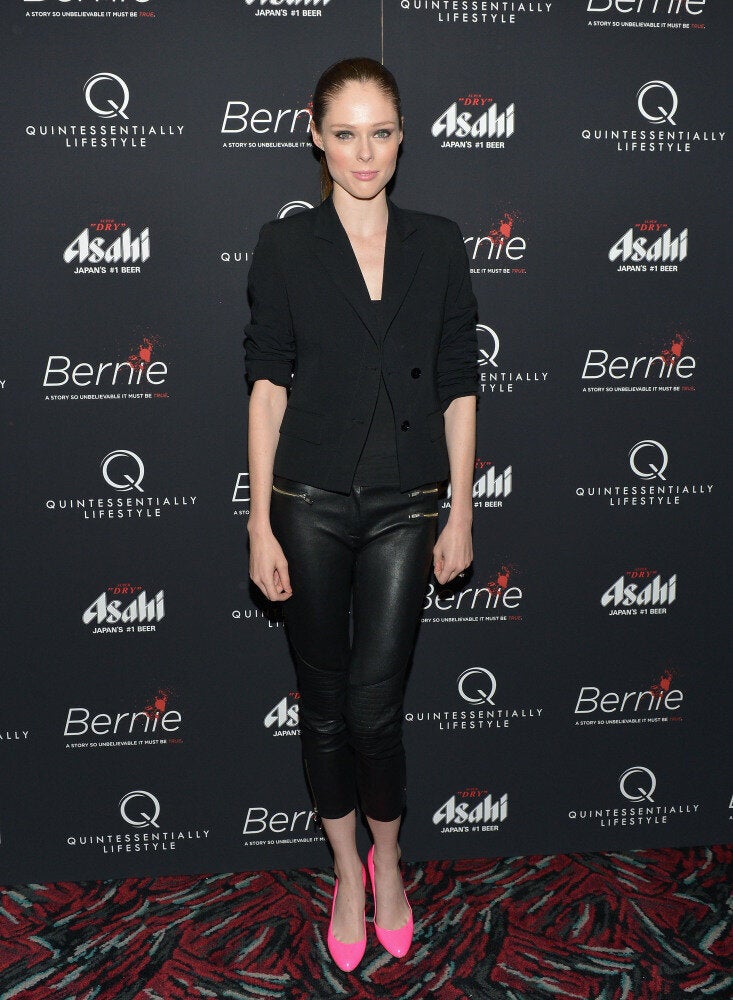 Coco Rocha's Style Evolution