Don't be fooled: granola sounds healthy, but it's often high in sugar, unhealthy fats and oils, and is packed full of fillers and unnecessary ingredients. Homemade granola is a cut above anything you can buy in the store, and you can so easily customize it by adding your favourite ingredients. Not to mention your house will smell amazing after -- like you've been slaving in the kitchen all day!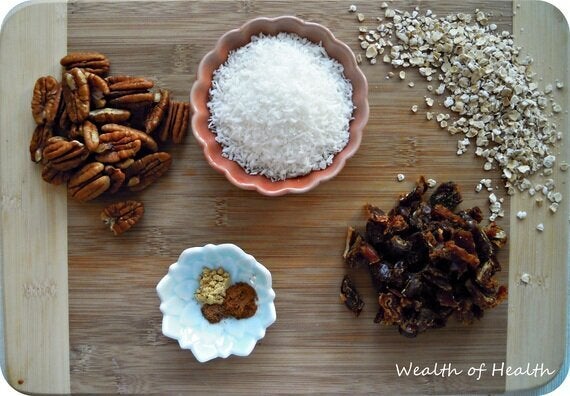 For the perfect breakfast, construct a delicious parfait by layering your granola with protein-packed plain greek yogurt, fresh fruit, and cinnamon. You can also eat it as a snack, bake into muffins or bread, sprinkle on oatmeal for some crunch, add to smoothies, and put in pancake batter. Granola also makes a great gift.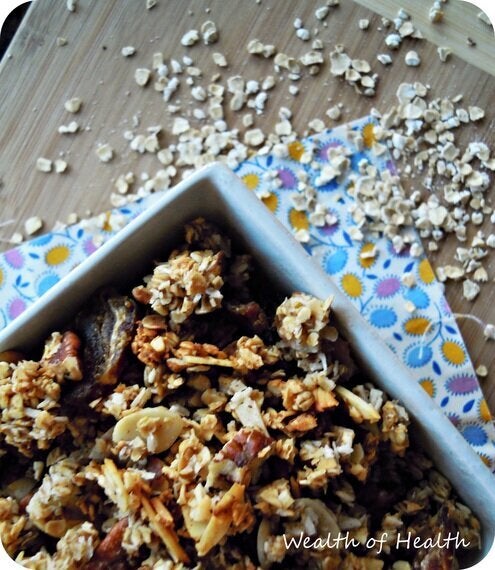 Granola will keep in an airtight container for a few weeks -- although I can't say it ever lasts that long without being eaten in my house...
1 cup unsweetened coconut flakes
1 cup chopped nuts (I used almonds and pecans)
1/2 cup unsweetened applesauce
3 tbsp canola oil or light-tasting oil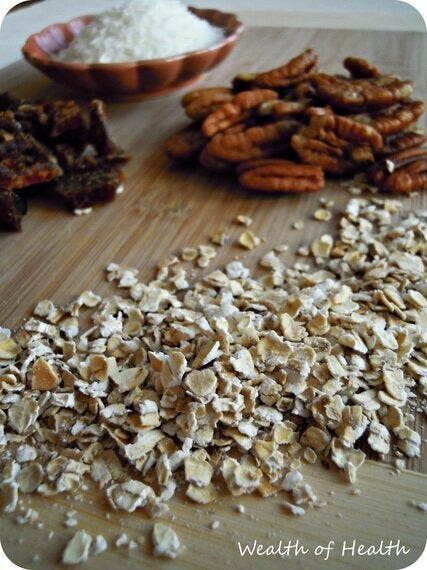 -Preheat oven to 350 degrees F.
-Put all dry ingredients in a large bowl and mix together.
-Add the remainder of the ingredients to the dry mixture and combine well.
-Spread granola evenly between two cookie sheets and bake for 20 - 25 minutes, stirring once halfway through baking.
-Add chopped dates to granola once cooled.
-Store in an airtight container.