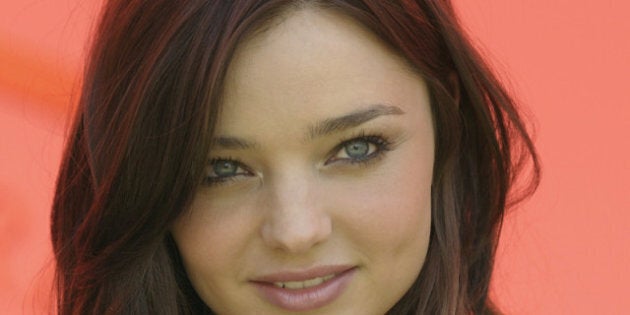 Sales of coconut oil have gone through the roof recently after Miranda Kerr claimed it as one of her beauty secrets, but don't blame her if it doesn't turn you into a supermodel overnight. The stunningly gorgeous and totally envy-worthy Victoria's Secret Angel was reportedly misquoted when she gushed about how much she loves this slightly-obscure health product.
"I personally take around four tablespoons of coconut oil per day either on salads, in my cooking or in my cups of green tea. I will not go a day without Coconut Oil. It is also great for the skin and hair," the new mom recently said on her website. Or did she? "I never did an interview with Australian Cosmopolitan magazine and unfortunately they have misquoted and misrepresented comments posted on my blog," she told Australia's Herald Sun, adding that she only uses it sparingly (four teaspoons a day) and as a substitute for other less-healthy oils.
It doesn't take a genius to figure out that coconut oil isn't suddenly going to give you an amazing figure, gorgeous hair, a perfect pout and Orlando Bloom, so it probably doesn't deserve the monumental hype it's receiving lately. But is there anyweight to the health claims that surround this little-known product? The reviews are mixed.
Popular in the Community