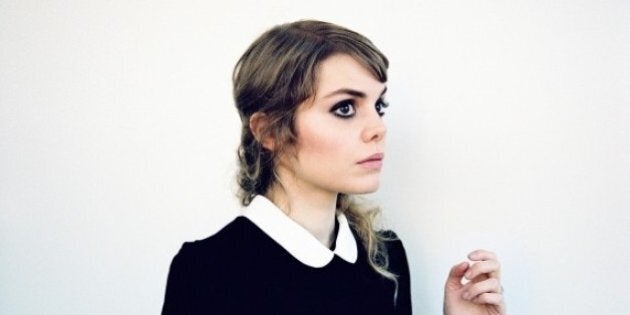 Listening to the dreamy and sophisticated French indie pop of Coeur De Pirate, it's hard to imagine that the singer/songwriter also known as Béatrice Martin would have much of anything in common with the Snuggie-sporting, Teamster sub-wolfing and night cheese-working Liz Lemon. It turns out, though, that Martin is a huge fan of "30 Rock" in general and Tina Fey's smart and unapologetically dorky alter ego in particular. She even sees a bit of herself in the character.
"I love Liz Lemon!" Martin enthusiastically confesses to Huffington Post Canada. "She's like... everybody, inside of us, is kind of Liz Lemon."
The dearly departed NBC sitcom is just one part of the singer's greater televisual obsession, though. "I'm so into TV shows. I love everything. I watch everything," Martin says before launching into a list of her current viewing habits.
"The Wire" is all-time favourite of hers. She's up to date on "Game of Thrones," but admits she's still a little stunned by the infamous Red Wedding. She hasn't started "True Detective" yet, but she's really looking forward to it. She gushes about "Parks and Recreation" and throws in a "Treat Yo Self" for good measure.
She also enjoys the Radio-Canada medical drama "Trauma."
So when the producers of the show asked her to be the latest Quebecois female artist to cover a collection of popular English language songs for a "Trauma" soundtrack, she leapt at the chance to follow in the footsteps of Ariane Moffatt (seasons 1 and 2), Pascale Picard Band (season 3) and Martha Wainwright (season 4).
"I liked that they used women from Quebec to punctuate every season. I think that's a great idea. Plus, it's always cool when they have good music in television series. It's just good," Martin explains. "So I said yes. No hard done, just doing some covers."
Selecting the specific covers that would make up "Trauma: Chansons de la Série Télé, Saison #5," released this past January, was a collaborative effort between Martin and the producers, who began trading emails about what songs both parties wanted and, in some cases, what they could actually afford the rights for. There was, Martin admits, at least one song she really wanted that would have blown the budget for the project.
"I wanted to get Lou Reed, but Lou Reed was too expensive. Couldn't get it, but that's all right."
They could, however, secure the rights to a number of Martin's favourites, including "Slow Show" by The National, "Dead Flowers" by The Rolling Stones and "You Know I'm No Good" by the dearly departed Amy Winehouse. Which was both an exciting and intimidating prospect for Coeur de Pirate.
Interview continues after slideshow
"I'm such a fan of all of these songwriters and these people and these bands so it was like 'Who am I to cover these songs?' It was hard at times. To make myself feel better, I just went with the first feeling I had when I first listened to these songs, and I tried to recreate that feeling when I sang them. So that's how I was like 'OK, I can do this. I can sing these songs.'"
Other songs, like country icon (and roasted chicken magnate) Kenny Rogers' "Lucille," challenged Martin for completely different reasons. "It was a big favourite among the production team and I just wasn't sure," she admits. "It's such a country song and it has such a country twang, but I was like 'Let's just strip it down. Let's do it on the piano and I love the song now. It was a good discovery for me on that, to really get into a song, figure out the song meaning."
The retooling and recording process also gave her a new glimpse into a couple of old favourites. She's been a fan of "Dead Flowers" by The Rolling Stones and "Music When The Lights Go Out" by The Libertines since her teens, but confesses that she wasn't really sure what either group was really singing about back then.
"I mean, how could I? I was 15. It's tough to understand the real meaning of the song when they're talking about heroin or drug abuse. And even now it's hard for me to really understand what they were going for, but then again I can probably understand the loneliness at times – especially with that Libertines song – the loneliness that comes with any type of abuse in a relationship. I was kind of basing my stuff on that. But true story: When I was 15 and I first heard those songs, I didn't get it. I thought I did, but I didn't."
Getting to the heart of the songs, understanding their lyrics and how they made Martin feel was a huge part of the process of making "Trauma," but there was one other factor that influenced her creative decisions as well: as a huge TV fan – and as someone genuinely inspired by soundtracks for shows like "The Wire" – she wanted to make sure that her covers would sound good in the context of the series and set the right moods.
"I needed a feel that was very cinematic. It has this whole appeal to the imagery and to actually fit in the ambiance of the series," she says. "I feel really strongly that music does change something when it comes to TV shows. I remember watching 'The Wire,' in the opening sequence the song was always the same but in every season they were using different people. And it was just so great to see how that punctuated the series. You have the same song sung over and over again by different people and that would give the tone for the whole season. It was great."
Coeur de Pirate performs with Bry Webb at Toronto's Massey Hall on May 31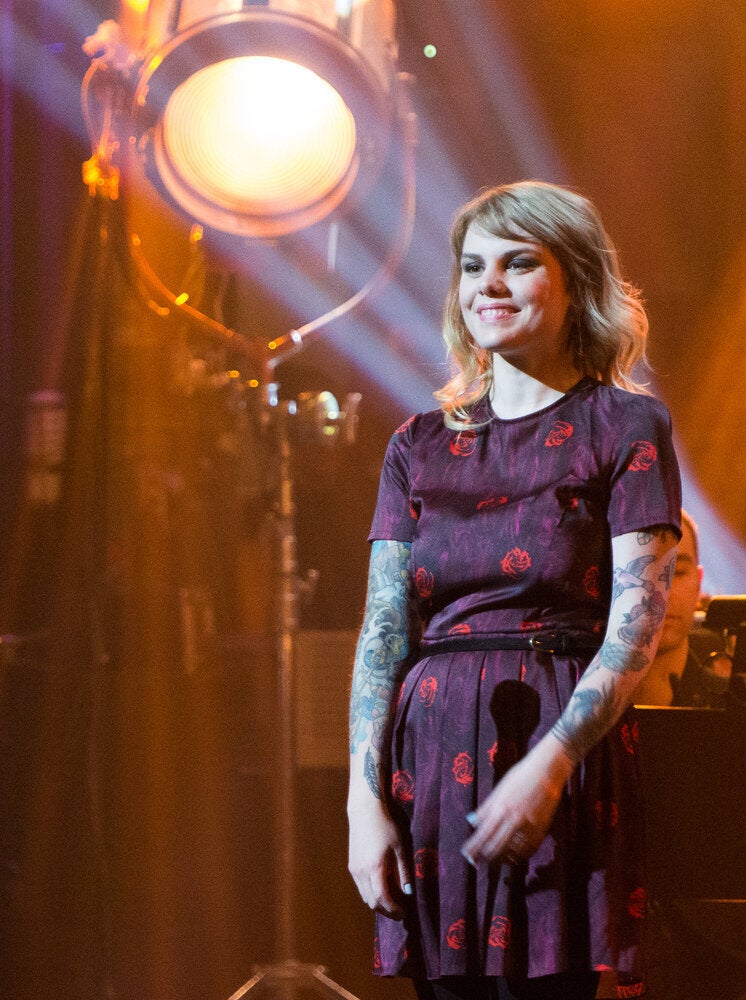 Coeur de Pirate Photos