It sounds like a basic premise but the latest video for Colbie Caillat's song "Try" has gone viral thanks to its simple message.
"Put your makeup on, get your nails done, curl your hair, run the extra mile, keep it slim so they like you, do they like you?" Caillat sings to open the video as shown on YouTube as various women and girls are shown with makeup on and their hair done. By the time Caillat reaches the second verse, those same females are shown slowly removing their makeup, fake eyelashes and in one instance a wig.
"You don't have to try so hard, you don't have to give it all away," she sings as Caillat later removes her hair extensions. "Wait a second why should they care what they think of you, when you're all alone do you like you?" she sings as split screens appear showing the women and girls wearing their makeup and with their hair done on the left while showing their natural cosmetic-free appearance on the right.
The video, which was nearing five million hits as of late Sunday evening (and nearly 45,000 likes) after being released on July 8, ends with Caillat also without makeup and singing the closing lines. "Take your makeup off, let your hair down, take a breath, look into the mirror at yourself, do you like you cause I like you."
Caillat tweeted about the video on July 9:
In an interview with Elle, Caillat said the song's origins came following a conversation with record producer and musician Kenneth "Babyface" Edmonds where Caillat discussed the pressure she felt to look and sound a certain way she was averse to.
"We started checking off all these things that all of us girls do everyday to get ready to go out," she told the publication. "And the thing is that I like myself when I'm not that way, but I feel like other people might not like me that way. And I know most women go through that."
Caillat also stated the image for the album cover was free of Photoshop or any other image manipulation software while the video didn't see her fretting over how she looked, going into the video shoot without a stylist. "I don't have Photoshop on my album cover," she said. "At the video shoots, I'm doing less hair and make up."
As for the video shoot, Caillat said the video was shot in reverse order, starting without any makeup or hair styles before concluding with "full hair and makeup." She also said it "felt really cool" to appear in front of the high-definition camera lens without makeup but by the time she had everything on her face she "actually felt gross" because it "was just so caked on."
The singer, who said never felt pressured by her folks into "looking a certain way," said she attempted to get "some of my celebrity friends" to send a picture of themselves in their natural appearance. Caillat's request was met with a lukewarm response at best while adding it was "hard for them to show any degree of realness."
"Some of them said no, some of them said they'll send me a picture in a couple of days because they have a pimple on their chin, and they didn't want it showing in the picture," she said. "And I was like, no, no, no! That's good! Let's let all of our fans know that we get them too, because otherwise they'll just think that they're the only ones who get acne. We all get it, so let's just kind of laugh about it together."
"Try" is a song from Caillat's latest EP entitled "Gypsy Heart Side A." The singer has a proper tour slate to begin in late August but performs July 17 in Saratoga, California with another gig slated in Oakland on July 19.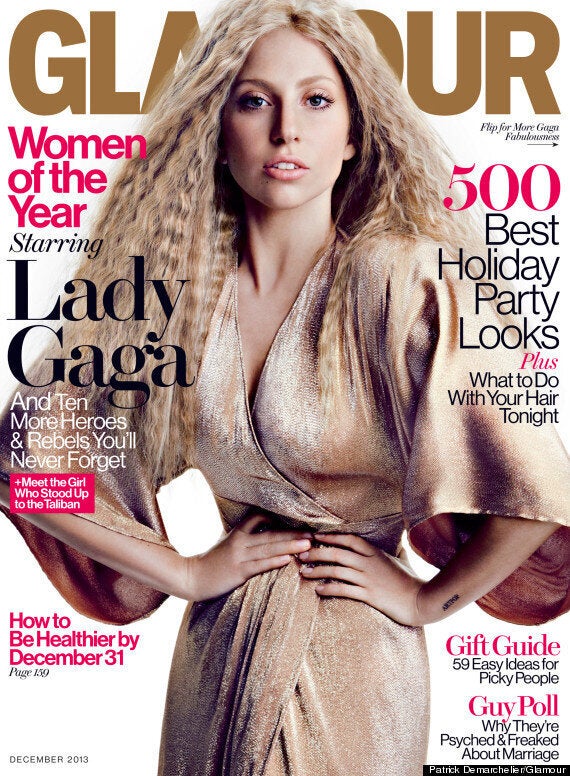 Celebrities Who Have Spoken Against Photoshop