The company behind a persistent northern Alberta bitumen leak is sorry for the damage caused and admits it should've done a better job at communicating with First Nations and the public at large.
"We're very sorry it's happened and we're going to do everything we can to make sure it's cleaned up.
"I think if you go back and look in hindsight, we weren't communicating quickly enough to the public – so lesson learned for us."
Story continues after slideshow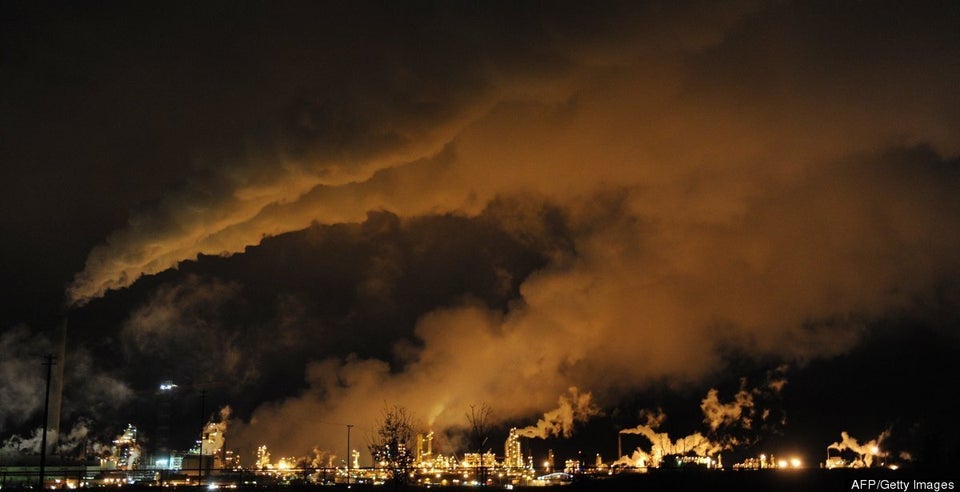 Alberta Oil Spills
The oily goo has covered marshland and other waterways, habitats that are critical for migrating waterfowl, which need those environments for rest and food. Landing on the leak-affected areas can lead to loss of wildlife, something the Journal says Canadian Natural Resources Limited is working hard to prevent.
At last reported count, dozens of bitumen-covered animals have already been rescued from the site and taken to Edmonton for rehabilitation, but as many as 60 amphibians and birds have also perished.
Concerns that something was amiss were first reported nationally by the Huffington Post Alberta in June, as First Nations residents complained of oily slicks covering more and more of their land, only to be met by an ambiguous Alberta Energy Regulator press release and silence from CNRL and the province.
CNRL has blamed the leak on a mechanical failure in one of its wells but, according to Global Edmonton, it has been unable to say when the leak will be plugged for good.
Preliminary estimates state the clean up will cost more than $40 million.