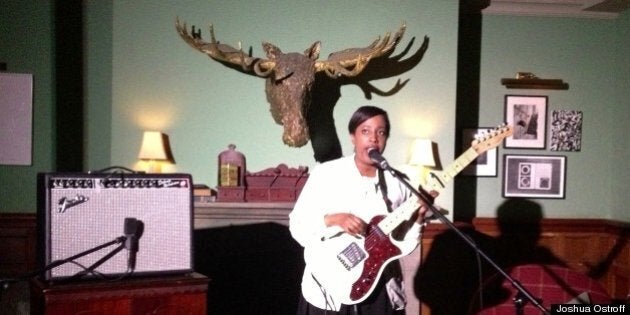 It was quite a Canada Day surprise when Moby revealed his new single "A Case For Shame" on July 1st featuring Cold Specks' Toronto-raised, London-based singer Al Spx as guest vocalist.
"He had heard about me because I'm on Mute in America and the UK," Spx tells HuffPost Canada Music. "He heard about the record ("I Predict A Graceful Expulsion") and asked if I wanted to sing. So I went and I sang."
Spx recorded two songs ("A Case For Shame" and "Tell Me") with Moby, recording one in Britain and the second at Moby's home in Los Angeles. After singing over the first song, Moby sent it to Spx who "posted it back through the ether." As for the new single, it sounds like it would've fit perfectly on Moby's smash album "Play" given the tone and mood of the six-minute track.
"It was a very free, collaborative, creative environment," Spx says, adding the recording took place last November while she toured. "He was really open to what I was doing and luckily he liked what I was doing and it worked really well."
Story continues after song
The forthcoming album "Innocents" features collaborations from Cold Specks, Mark Lanegan, The Flaming Lips' Wayne Coyne, Damien Jurado, Inyang Bassey and Skylar Grey. Spx says she heard "A Case For Shame" -- around 60,000 YouTube hits already -- after Moby completed it.
"He's really good that way," she says. "He's not the kind of guy who would put something out without getting you to listen to it first. I was quite happy to do it and I would probably do it again some day if he asked me."
Spx also says Moby's working on a video for the new single but hasn't seen the finished product.
"I've seen pictures and he's told me about the filming and it looks and sounds interesting," she says adding she sent Moby some film to incorporate into the video but isn't sure what will come of it.
As for her own material, Spx says Cold Specks is currently writing and recording their sophomore album and says the band plans on "finishing it off in August." The as-yet untitled album is still in its early stages but should be out sometime early in 2014, possibly late winter or the early spring.
"It's a lot less delicate and more playful," she says of the new album's direction. "Louder, it's gone electric, gone all Judas," a reference to fans in the mid '60s who chastised Bob Dylan for going electric.
In the meantime, Spx was called on last month during Toronto's Luminato Festival where she participated in a Joni Mitchell tribute concert.
"It was really cool," she says. "You just caught me as the band members have just come in from the UK and I was just talking to them about it. It was one of the most amazing experiences of my life."
Cold Specks also has a few summer festival dates which she says she enjoys for two reasons: a chance to try the new material and a chance to bury some older tunes.
"It's really good, I don't have to play any of the old songs that I hate anymore," she says. "I get to play some new songs and it's best to play them at sort of festival season because it's not really a headline show to test the new songs out and see how people react to them."
"Oh, I've buried that, as well," she says. "In fact, that was a bad joke that went on for far too long. I just buried it and spat on the grave and pissed on it and it's never coming out."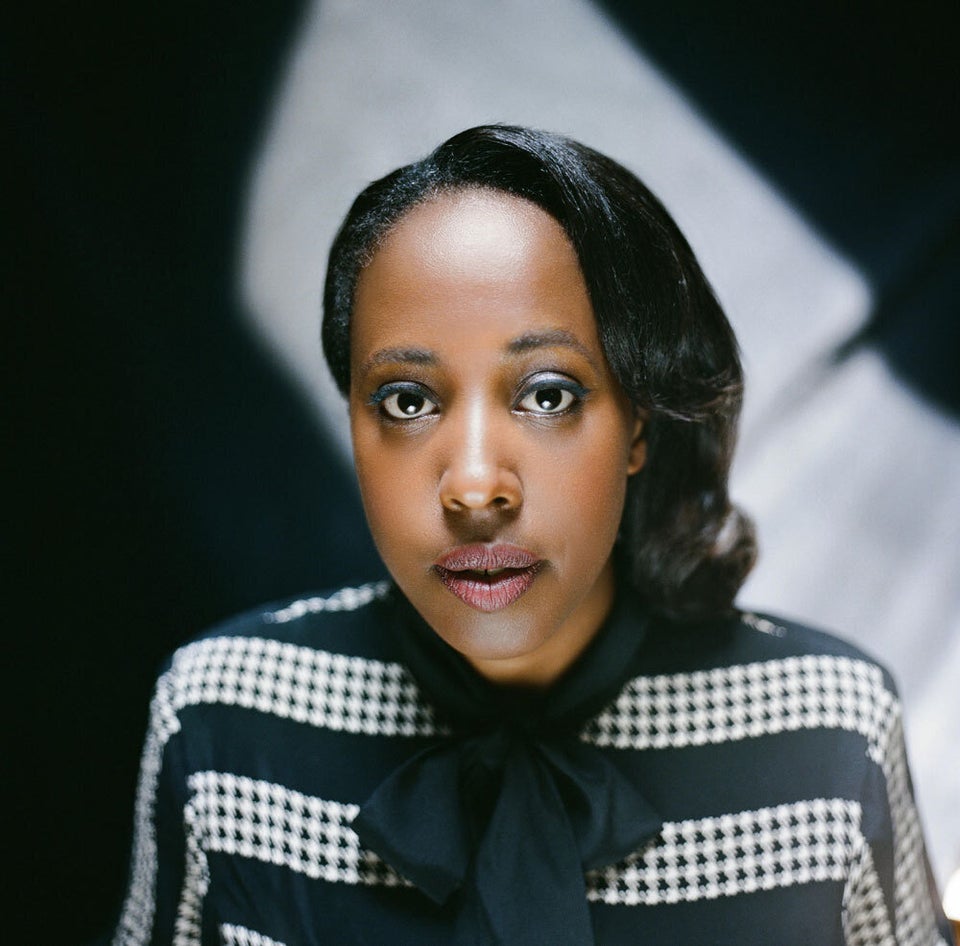 15 Black Canadian Artists To Watch In 2013