Colonization is a word – much like, say, privilege – that makes some people tune out. That was a long time ago, they may think. Or maybe, like former Prime Minister Stephen Harper opining at a 2009 G20 summit, they might consider Canada as having "no history of colonialism."
But it is a word that will keep coming up as we approach Canada's 150th birthday, the anniversary of a confederation of British and French colonies in a home and native land that had been inhabited by indigenous peoples for thousands of years.
So for Canada's original inhabitants, July 1, 2017 is not necessarily a cause for celebration.
"At the risk of sounding melodramatic, I'm offended that people want to throw Canada a birthday party," says Anishinaabe/Métis comedian and activist Ryan McMahon. "I want to go to the birthday party and spill red wine all over the white carpet."
Based out of Winnipeg and described as a "native George Carlin," McMahon was the first indigenous comic to tape a CBC TV special ("UnReserved") and his podcast "Red Man Laughing," just spent its fifth season exploring the concept of reconciliation.
He's also the host of the "Colonization Road," a documentary that just had its world premiere at Toronto's ImagineNATIVE film festival.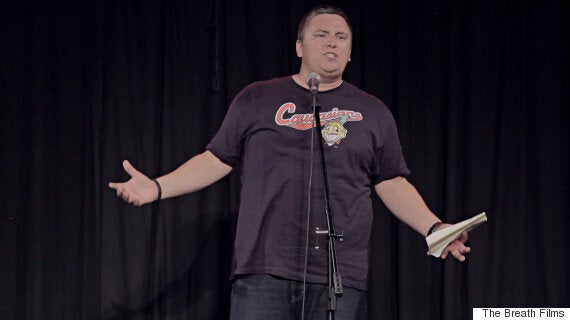 "That's because if you're celebrating Canada's 150th, you're celebrating 150 years that have been really violent to indigenous people," he elaborates. "You can go ahead and say that your grandfather fought in the war and he was a proud Canadian. Yep, my grandfather, too. But I hope you're a part of the other conversation around the other truth in this past 150 years.
"All of this conversation about reconciliation and Canada's 150th, we need critical voices and there aren't enough critical voices right now. We're too afraid to make non-native people mad. We have this idea that because the TRC [Truth and Reconciliation Commission] completed its mandate, that we need to hold hands and round dance in the streets and be friends," he says.
"That's not true. We're still trying to find out if there is a relationship to reconcile. And in many cases there simply isn't. To reconcile a relationship means that there was a good relationship to begin with."
Canada is coming to this reckoning right now as people of all backgrounds try to process our country's not-so-polite history. McMahon is saying that the key is acknowledging that the past still informs the present, that the policies of Canada's founders are still being felt First Nations, that colonization is still the law of the land.
"To reconcile a relationship means that there was a good relationship to begin with."

— Ryan McMahon, comedian and activist
That same approach of tying the past to the present is used by "Colonization Road."
The doc was directed by Gemini-winning actress Michelle St. John, who once starred in "Where the Spirit Lives," a groundbreaking 1989 film about residential schools, and stars McMahon on a search for answers.
He asks academics about "settler colonialism" and the biblical justification for taking land from "they who dwell in the wilderness." And speaks to folks like Pam Palmater, a Mi'kmaw lawyer who explains how "racism is the basis of all Indian policy," and Chief Erwin Redsky, who explains the tragic history of Shoal Lake 40, a First Nation community on the Manitoba/Ontario border. It was cut off from the mainland in 1914 due to the construction of an aqueduct for bringing drinking water to Winnipeg but which has itself been on a boil-water advisory for nearly two decades.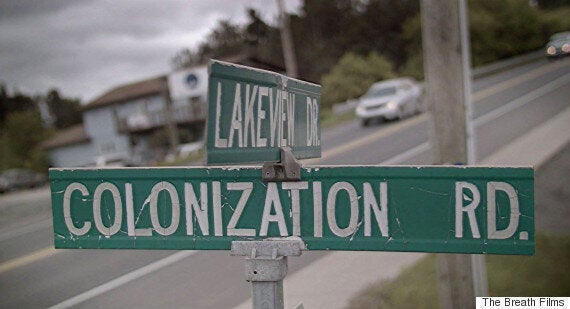 The film was sparked by a visit to McMahon's hometown of Fort Frances, Ont., which is bisected by the actual Colonization Road. St. John was there in 2001 to do a theatre workshop with her Turtle Gals company at the Couchiching First Nation when she suddenly pulled over.
"We saw the road and we all collectively lost our minds and wanted to get out of the van and take a picture of us in front of the street sign," she recalls "We talked to people in the town, mostly natives, about the name of the road and nobody seemed to have an opinion about it, good or bad, and that was mind-boggling to us."
McMahon was one of the locals who didn't get what the big deal was back then. He had met St. John when she was in town and then ran into her again a couple years later in Toronto.
"When I saw Michelle, she gave me the photo and she's like 'Dude what is this?' I was like, 'Oh, that's you guys standing by the lake.' She said, 'No, the sign, dummy! Read the street sign.'
"And then the light bulb went off for me," McMahon says. "Having been born and raised there, it never occurred to me what the name of the road meant. And that's what the film is about: unpacking the policies and the legislation that allowed for the very rapid settlement of Canada and the at-all-costs way that in early Canada this place was governed and the decisions that were made that displaced and dispossessed indigenous people.
"So we take a look at that using the road as a metaphor."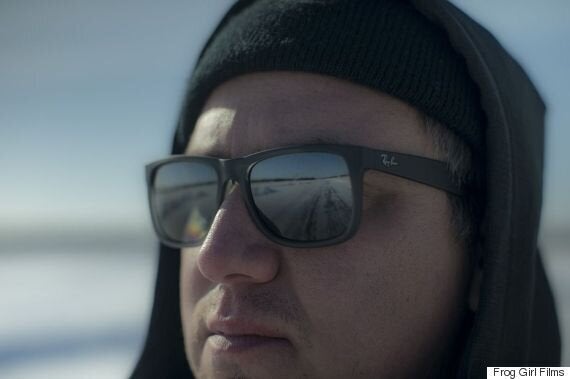 "Colonization Road" began as a theatre concept before evolving into a documentary but McMahon was always a key part. "When I decided to move forward with a doc, given Ryan's line of work and the fact that he's from the place that sparked the idea, it just made sense that he'd be the one to take us through the unraveling of that road."
It was a smart choice as McMahon's stand-up comedy-honed charisma and personal connection to the source material really helps the audience relate to subject, even when delving into forgotten legislative footnotes that had a huge impact on First Nations people.
"These types of government policies essentially just allowed settlers to steal land, to come in and claim territory off of the side of these roads."

— Ryan McMahon, comedian and activist
The Public Lands Act of 1853, for instance, gave free land to anyone who cleared 12 or more acres and built a home. The government laid 1,600 km of these "colonization roads" across Ontario over the subsequent decades to facilitate access to the land. Later, it inspired the Canadian Homestead Act that passed in 1872, only five years after Confederation, and remained in place until 1918, to encourage the white settlement of the prairies.
"These types of government policies essentially just allowed settlers to steal land, to come in and claim territory off of the side of these roads," explains McMahon. "Right now you know Hudson's Bay is doing this large commercial campaign with the 'Survivorman' guy, again perpetuating these settler myths that they were these brave men that came over here and defeated the land.
"The truth is, of course, that without indigenous peoples the settlers would have died. So what I learned really was just how those relationships are so intricately tied and just how just how ugly the last 150 years have been."
McMahon wants viewers to connect the dots, to realize that what they might be hearing about residential schools was part of a colonization process that began before confederation, even if Stephen Harper and others try to pretend that settler colonialism doesn't count because the real thing only happened in far off lands.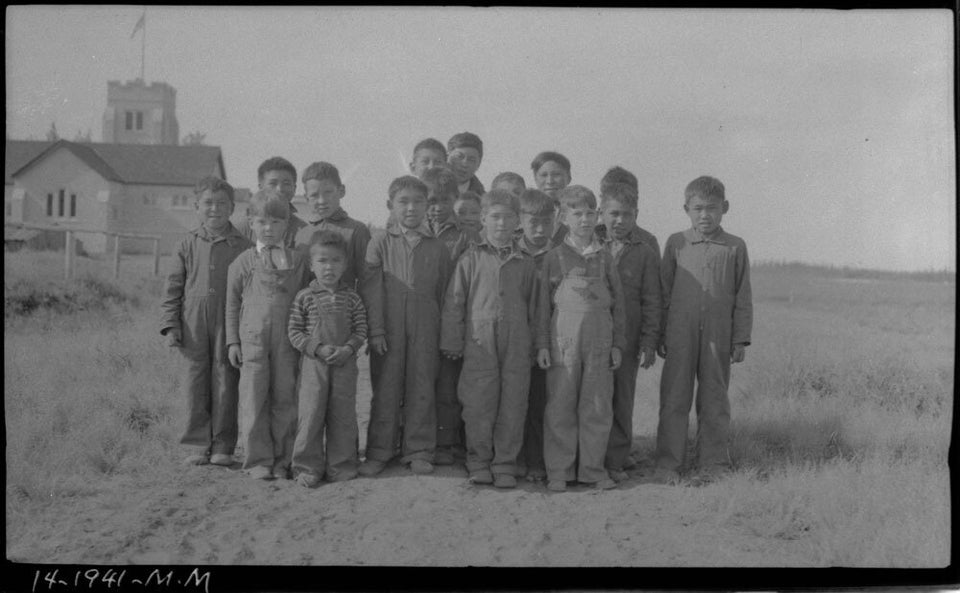 Residential Schools: A Photo History
"They scooped children out of communities in what can only be described as the most dreadful and cowardly acts on the planet ever, to steal children from families and to make them dress like you, speak like you, think like you, pray like you. It's an act of cowardice of unprecedented scope," McMahon seethes.
"So if you're going to say that that's not colonization, well, then I don't know how we can really talk about reconciliation. What we need is a statement of fact and it cannot be written by white people. It cannot be written by the government of Canada. We need a statement of facts based on what actually happened here.
"This film is trying to be that," he adds. "We are trying to present maybe some indigenous version of the way we experienced the last 150 years. We're trying to present an indigenous set of ideas and values about the pathway forward in terms of reconciliation.
"This isn't an indictment of Canadians; it's an indictment of the last 150 years of this country. You have to choose a side, and I hope the film creates a space for that dialogue to happen," he says.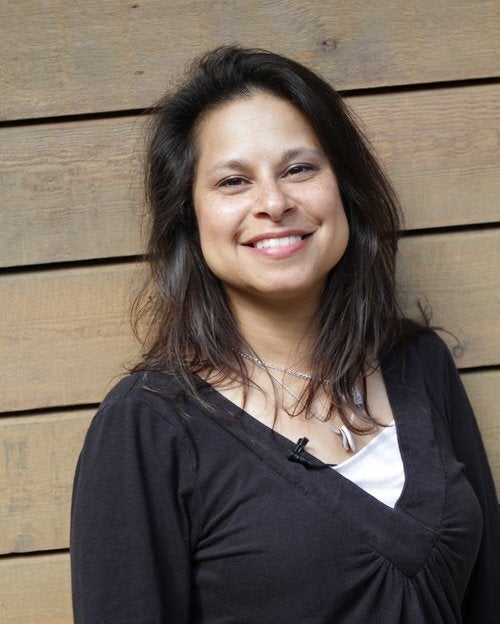 St. John wants this dialogue space to expand after the premiere at ImagineNATIVE. She hopes to tour it around film festivals, find a broadcaster and eventually get it into school curricula across the country.
"For a lot of indigenous people watching the film, you know, we're all really familiar with the concept. Maybe not all of the historical detail but we're really familiar with colonialism and the impact of colonialism," she says.
"The issues that affect indigenous people... all of these are connected, and we can't act anymore like they exist in isolation."

— Michelle St. John, actress and director
"I think for a lot of people across the country, they have the privilege of never having to think about it, never even having to question what that word means.
"My hope ultimately is that people will start to understand the impact and the danger of that word and understand that all the issues that affect indigenous people – everything from the Cleveland baseball team to missing and murdered indigenous women to residential schools – all of these are connected, and we can't act anymore like they exist in isolation."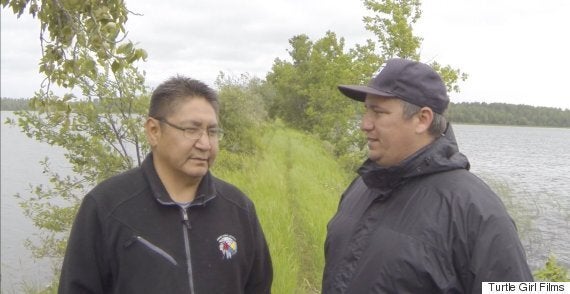 This is also why McMahon has been pushing the idea of decolonization before reconciliation.
"It's never stopped, right? That's the thing that people really need to understand. Until indigenous people have full control of their lives, it's just going to go on. It's like a leaky faucet just drips constantly. It doesn't stop until you fix it. And we haven't fixed the colonialism problem here in Canada.
"Currently we have this 'indigenous friendly' Liberal government but so far the handshakes and the photo ops haven't taken us very far," he says, though adding that he has little faith in any of the parties when it comes to dealing with land issues.
"Yes, the problems are big and yes, it is overwhelming. But imagine living it."
Both McMahon and St. John both emphasize that this film is intended to educate Canadians in hopes that it helps all of us accept our responsibilities when it comes to fixing this mess.
"A lot of that heavy lifting has to come from non-indigenous people, from European settler descendants and new Canadians who may not be familiar with the history of Canada," St. John says, "and I would argue probably some of the Europeans settler descendants don't know the history of Canada, either. We can't even have a conversation if we don't know what the truth is."
And as St. John points out, even if residential schools are shuttered, kids in remote communities are still being put on float planes and taken far from home and their families to be educated. The more things change...
"We never had the idea that we were going to become Canadians," McMahon adds. "There are actually no words in our language for the concept of assimilation, and our language is tens of thousands of years old. So how can you tell me that 150 years ago, all of a sudden a bunch of elders just sat around and went, 'Yeah, we're cool with that?'
"There are actually no words in our language for the concept of assimilation, and our language is tens of thousands of years old."

— Ryan McMahon, comedian and activist
"The thinking that we agreed to assimilate upon the signing of a treaty is just fundamentally false. Therefore the road to walk is one of nationhood and we have to we have to have deep, meaningful conversation about what that means."
McMahon looks at colonialism as a giant boulder, one which indigenous people have been condemned like Sisyphus to push for the past couple hundred years.
"I think that today, in 2016, we are we are closer than we've ever been to pushing that boulder over the other side of the mountain. I have to believe that otherwise what the fuck am I doing with my life? I have daughters and I have to believe that we are closer than ever to living freely as who we are meant to be.
"But we need indigenous people to take some of that weight off," he adds. "We need non-indigenous people to start pushing this boulder, this colonialism, out of our communities, out of our reality."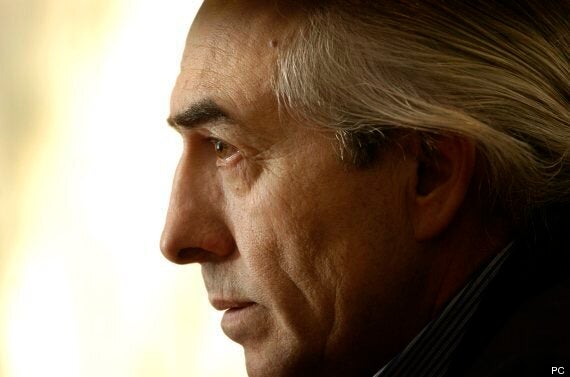 10 Indigenous Voices That Inspire Us
Popular in the Community