Pot smokers in Colorado are getting a "marijuana tax holiday" on Wednesday because the state collected more in marijuana revenue than it expected.
The Rocky Mountain state has become the first known jurisdiction in the U.S. to generate more tax revenue from marijuana sales than from alcohol.
Colorado's Department of Revenue reports it collected $69.9 million U.S. in marijuana revenue in the year from July 1, 2014 to June 30, 2015. In that same period, the state collected $41.8 million in alcohol revenue.
"It's crazy how much revenue our state used to flush down the drain by forcing marijuana sales into the underground market," said Mason Tvert, communications director at the Marijuana Policy Project, in a statement.
"It's even crazier that so many states are still doing it. Tax revenue is just one of many good reasons to replace marijuana prohibition with a system of regulation."
Colorado legalized, regulated and taxed weed after voters in the state approved a ballot initiative in 2012 to end the prohibition.
The state charges a 15 per cent marijuana excise tax (which goes to building schools), a 10 per cent "marijuana special sales tax" and a 2.9 per cent retail and medical tax. It has an alcohol excise tax of 8 cents per gallon on beer, 7.33 cents per litre on wine, and 60.26 cents per litre on hard liquor.
Under Colorado's Taxpayer's Bill of Rights, the state government has to waive a tax and refund taxpayers' money if collections exceed the projected amount, hence the tax holiday. The state stands to lose $3 million to $4 million in revenue during the holiday, the Denver Post reports.
"This will be the one day out of the year when the state won't generate significant revenue. Over the other 364 days, it will bring in tens of millions of dollars that will be reinvested in our state," Tvert said.
It's hard to say whether Canada could generate similar levels of marijuana revenue, because Colorado relies to an extent on marijuana tourists from around the country.
In some of the popular ski towns around the state, tourists reportedly account for 90 per cent of marijuana sales. Canada could count on some marijuana tourists if it legalized, but if more U.S. states follow, the tourism effect could be minimal in the longer run.
Colorado generated $70 million U.S. in weed revenue on a GDP of $306.6 billion.
If Canada were to generate the same amount of tax revenue, relative to the size of the economy, the government would bring in around $411 million Canadian in revenue, assuming a GDP of $1.8 trillion.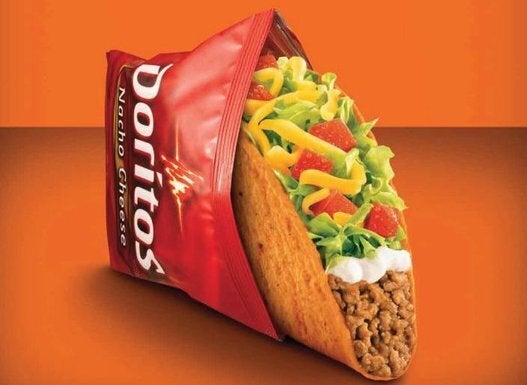 10 Ways Legal Marijuana Could Change The Food World In The Next 10 Years
Popular in the Community