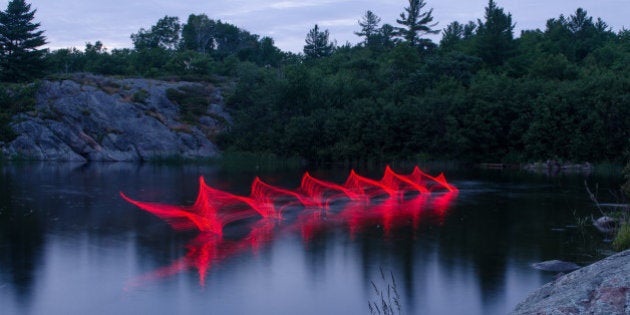 The blues and greens of Ontario lakes are a sight to behold, but add rainbow-hued LED lights into the mix, and you have yourself a work of art.
Waterloo, Ont.-based photographer Stephen Orlando has crafted a series of "light painting" images showing the motions that define paddling a kayak or canoe through a body of water to stunning effect.
Orlando, who works as an engineer in his professional life and has a background in aerodynamics, took to lakes around the province to combine his various interests, enlisting "really patient and helpful" friends along the way. After attaching small LED lights on the paddles themselves, he used long exposure photography to produce the images.
"It's interesting because it's a lot of information in one single picture," he told the Huffington Post Canada. "You can take a video of someone kayaking, but you wouldn't be able to see the downstroke and the upstroke at the same time. This way, you're able to kind of compare different points in time."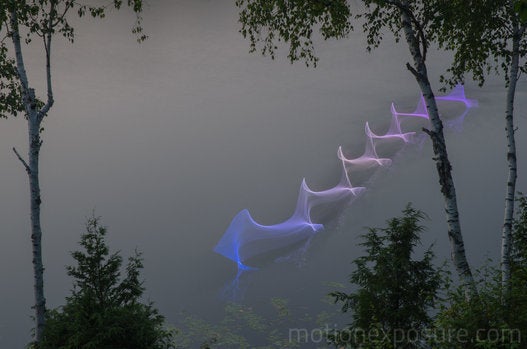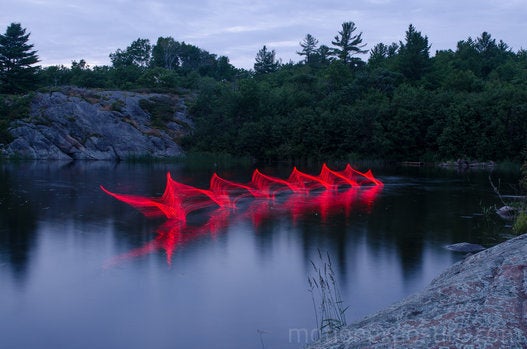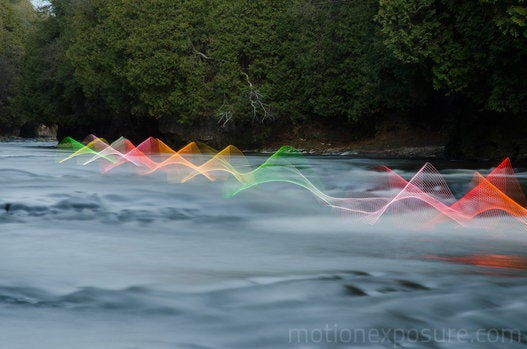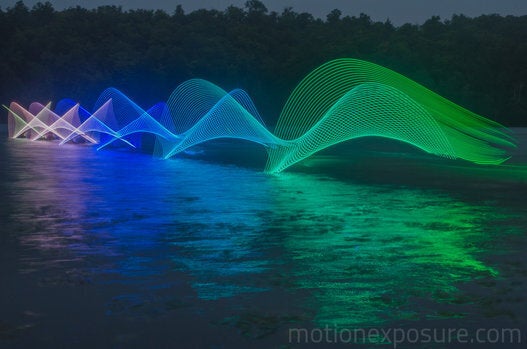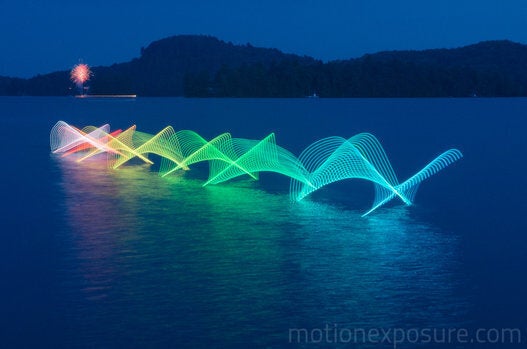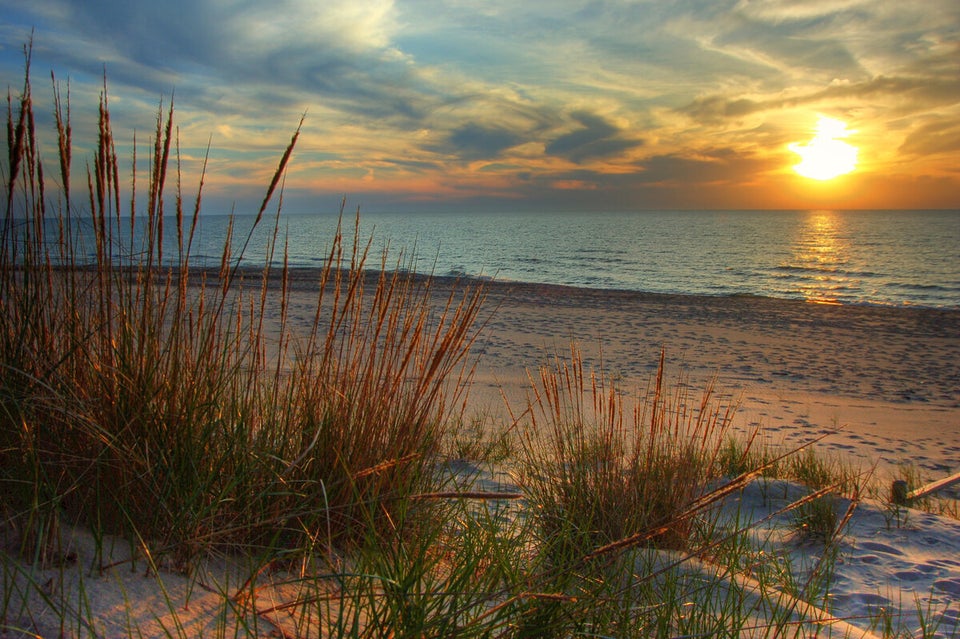 27 Reasons The Great Lakes Are The Greatest
Popular in the Community