Social media is here to stay, bringing with it a new set of questions for parents to ponder. Thinking carefully about what we post online — especially as it pertains to our kids — is an integral process for families to go through together.
Engaging in social media can be an effective way for us to maintain our social and family connections in this busy world. A single post can reach dozens of people who we not might not see on a regular basis. It's a great way to stay up to date and learn more about the people in our lives.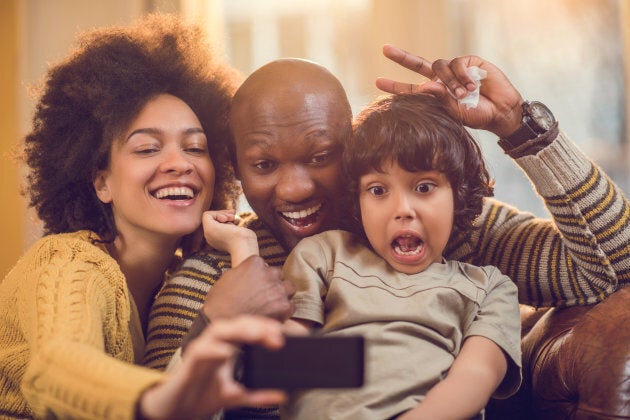 At the same time, we need to think through what kinds of images we post and what kind of tone and message we want our social media posts to portray. Think through the values you have as a family and then consider how social media can be an extension or a reflection of these values.
For example, I recommend that families commit to being positive social media role models. I encourage families to post things that have a positive tone. If you have one moment to connect with someone in your network, let that moment be an opportunity to make the other person smile. Talk to your children about what this means and how you do this. Something I tell children is: only pay forward compliments, never insults. Only "like" or "share" things that are positive or have positive content. Do not post embarrassing photos of other people and don't share embarrassing photos of other people. Never troll. Never spread hatred or negativity.
I am also supportive of families who want to use social media as a way of advocating for social causes. This would be a family decision. If the families agrees that doing so is in line with their values, then they would create and share posts about advocating for social change.
You really do not have control in the end of who sees your child.
I also encourage families to talk about online boundaries. It is a good idea for parents to both discuss this with their children and to be a role model. It is respectful and sets a good example to ask the child if it's OK to post something that involves them. As the child gets older, encourage him or her to do the same when they engage in their own social media activity that includes others.
It is important for parents to remember that once they post a picture of their child online, anyone in their network can share that photo and so you really do not have control in the end of who sees your child. You need to really think that through before you post anything.
It is also crucial for separated or divorced parents to communicate effectively about what they choose to post regarding the children they co-parent. It's a good idea to include this topic as a point in separation agreements and then follow through on the agreed upon rules.
Let's ensure that our children grow up to use social media responsibly!
Follow HuffPost Canada Blogs on Facebook