In the wonderful world of fashion, everyone — and everything — is connected. We're taking a look at who and what made waves in the past seven days, and weaving a common thread between them. From new clothing recycling programs to highland high fashion, this is your one-stop style-story shop.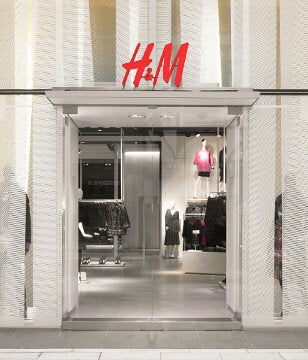 Common Thread Week Of December 7
1. H&M's 3Rs. Reduce, reuse and recycle are three 'R' words we were all taught in elementary school, but H&M is putting its money where its mouth is. In February 2013, they're initiating a recycling program where you get a $5-off card (if you spend $30) for every bag of used clothing your drop off at an H&M store, reducing the price of your new purchases while facilitating the reuse of your used threads.
Do you know what other fast-fashion brand is tidying up its act?
2. Zara. A couple of weeks ago, Greenpeace released a report illustrating which clothing manufactures had the highest levels of hazardous chemicals detected in their clothing — Zara was at the top of the list and 300,000 people signed a petition to "Detox Zara." Since then, Inditex, Zara's parent company, has pledged to eliminate all toxic substances from its supply chain by 2020, starting with a clean up this January.
Do you know what other major retail chain is trying to make the future brighter?
3. Topshop. Sir Philip Green, Topshop owner and Arcadia boss, has sold 25 per cent of his shares to J.Crew owner Leonard Green & Partners. As a happy byproduct of the public transaction, we discovered the brand (along with a handful of other British labels under the Arcadia umbrella) is valued at a cool £2 billion. That's a lot of fringed jackets and floral-printed jumpers.
Do you know who else is seeing green?
Do you know where else you can find a lot of emerald-hued greens?
5. Chanel. Karl of the Clan McLagerfeld (a.k.a. Karl Lagerfeld), the creative head of Chanel, is not known for his subtlety. So no one should be surprised that when he hosted a pre-Fall/Winter 2013/14 fashion show (yep, it's a thing) this past Tuesday in an abandoned Scottish castle, he was going to lay it on thick… and the "it" was tartan, lots and lots of tartan. Green, red, brown, yellow, white and black -- if you could weave it into a pattern, the models were wearing it. And like so many of his other collections, somehow it worked. All hail the reigning chieftain!