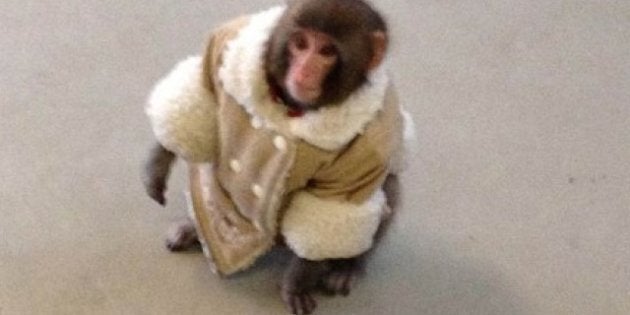 In the wonderful world of fashion, everyone — and everything — is connected. We're taking a look at who and what made waves in the past seven days, and weaving a common thread between them. From fashionable baby monkeys to sexy singing Santas, this is your one-stop style-story shop.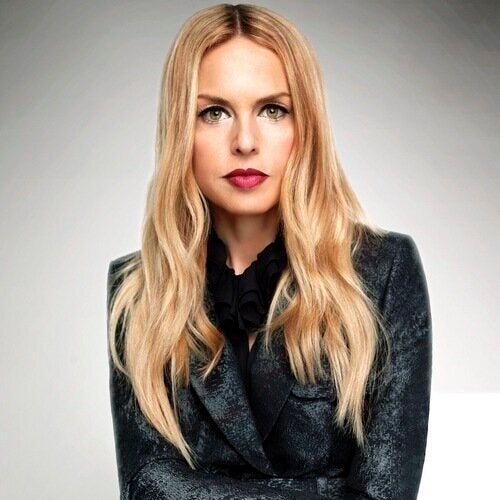 Common Thread Week Of December 14
1. Rachel Zoe. This pint-sized stylist to the stars may be in need of some retail therapy. Rachel Zoe's clothing line, which was picked up by department-store heavyweights (including Holt Renfrew) when it launched in 2011, is having a hard time finding a place to hang its proverbial hat these days. Saks is now only selling the line online, what was once a shop-in-shop at Bergdorf's is now a few racks, and Selfridges has dropped it altogether. Will this be the end of white polyester bell-bottoms and long shearling coats?
Do you know who would love Rachel Zoe's faux-fur coats?
2. Darwin The Ikea Monkey. When this shearling-coat-wearing monkey was found wandering around the parking lot of a Toronto Ikea store, the Internet exploded. Even though he's been relocated to an animal sanctuary, he leaves behind a legacy of memes and tweets from people who also appreciate a good shearling coat.
Do you know who else may be in need of a warm coat (or two)?
3. Victoria's Secret Angels. Wearing scandalously small Santa suits, a swarm of Angels sing in the season with a hilariously bad rendition of Deck the Halls. It's rare to hear models speak/sing — Miranda Kerr's Australian accent is pretty sweet as is Doutzen Kroes laughing at herself — so well done Victoria's Secret for putting out a promotional video that's, well, terrible.
Do you know which other Victoria Secret Angel had a performance this week?
4. Cameron Russell. Taking to the TED stage, this seriously smart underwear model talks to an audience about our perception of fashion images and how every page of every magazine is a mirage built by a team of people, before, during and after the photo is taken. Illustrating her point with side-by-side images from her professional photo shoots and family snaps of her at the same (very) young age, it's clear this Cameron's thesis has more than a little something to it.
Do you know who's not worried about their images?
5. WWD's Top Fashion Brands. Women's Wear Daily has come up with a comprehensive list of the most recognizable fashion brands, with categories ranging from lingerie (#1 is Victoria's Secret, quelle surprise) to ready-to-wear (#1 is Liz Claiborne, really?). Old Navy will be happy with their top spot in sportswear and Coach has made a come back (thanks, Gwyneth!) as the most recognizable accessories brand around.