Food insecurity in Canada is bad, and getting worse.
Defined as "the inadequate or insecure access to food because of financial constraints," it currently affects four million Canadians according to PROOF, a food insecurity research group at the University of Toronto. That includes one in six children — a number that spikes in the north, reaching 60 per cent in Nunavut — and which creates greater risk for depression and suicide.
But changing that outlook isn't as simple as giving at the door.
"We are not going to solve the crisis around hunger with canned peas and corn," says Canadian food activist Nick Saul.
"I need to be careful when I say that because [donations are] a way in for people — they care. But the problem is that we just do that, and it creates a moral release valve for ourselves."
"Get on a bus, look around, there's lots of people on that bus who are not eating so their kids can eat, missing meals, unsure about where their next meal is going to come from," says Saul, head of Community Food Centres Canada.
"Food is a floating thing — [people] gotta pay rent so unfortunately they compromise on food."
Canada's first food bank, then called the Edmonton Gleaners Association, opened back in 1981. There are now over 550 food banks across the country.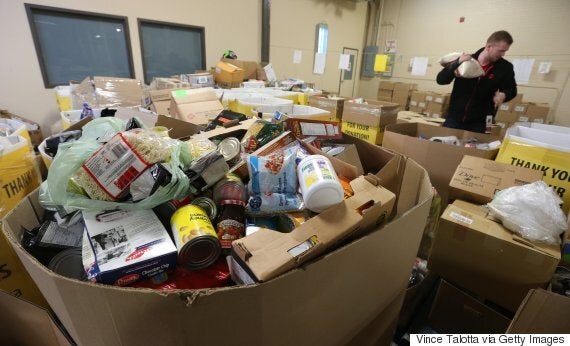 "HungerCount 2016," a report by the umbrella organization Food Banks Canada, found that over 860,000 Canadians accessed a food bank last year.
That's a 28 per cent increase — 188,000 people — over 2008 during the Great Recession peak. And nearly three-quarters of food bank users do so despite receiving government assistance: pension, disability and welfare, while one in six have a job but still can't afford food.
Over 860,000 Canadians accessed a food bank last year, a 28 per cent increase over 2008.
That's where the conventional food bank system has gotten us, says Saul. It makes people who don't use them believe they're working, while enabling the government to avoid addressing causes like low social assistance and minimum wages and a lack of affordable housing.
That was the case in 1998 when Saul was hired as executive director at The Stop.
"It was a classic food bank. You lined up. You ran the gauntlet of bureaucracy. You got to the front of the line. And you got handed fat, sugar and salt. Then you left feeling smaller than when you walked in," says Saul of his organization's origins in a church in Toronto's Kensington Market over 30 years ago.
Saul, now president and CEO of Community Food Centres Canada which launched out of The Stop in 2012 as a national nonprofit to build similar centres across the country, worked with his team to try something different — a food bank 2.0, if you will.
It began in Toronto when The Stop relocated to the low-income Davenport West neighbourhood in 2001 to pioneer the community food centre model.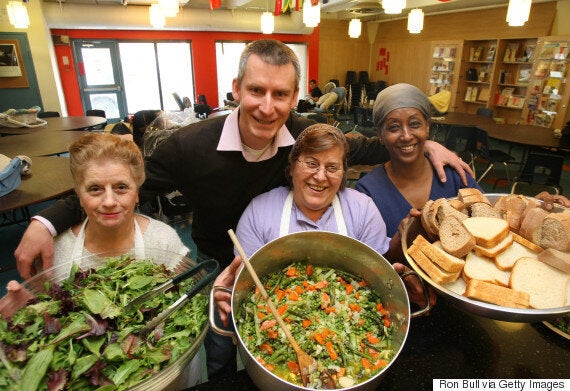 "Food is such a powerful way to connect with people. So we completely transformed into a community centre where food was at the heart of it, and people ate well and they met their neighbors and they felt less isolated and they connected to whatever entitlements they deserved," he says.
Moving beyond doling out what he considered food industry "cast-offs," The Stop built community kitchens and gardens, installed outdoor bake ovens, offered healthy drop-in meals and educational programs, and held affordable farmers' markets.
These efforts garnered Saul the Queen's Jubilee Medal, the Jane Jacobs Prize and an honorary doctorate from Ryerson University as well as support from celebrity food activists like Jamie Oliver, who was blown away by what Saul's team had accomplished in their 10,000-square-foot Green Barn space.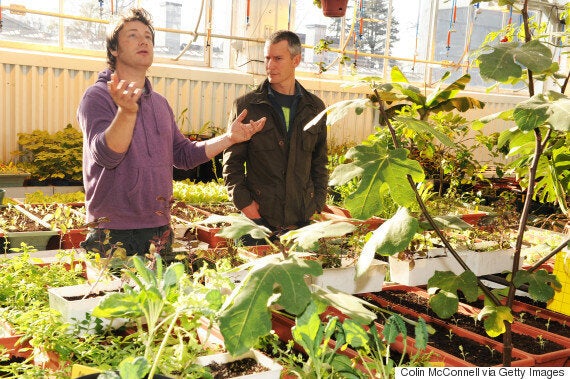 Oliver later blurbed Saul's best-selling 2014 book The Stop: How the Fight for Good Food Transformed a Community and Inspired a Movement, calling it "an inspiring true story about how a low-income neighbourhood used good food to take charge of its community — it's a great lesson for all of us." Saul and Oliver still collaborate, most recently during a panel last fall in Toronto on "healthy kids and healthy futures."
The Stop became the "proof of concept" flagship for Community Food Centres Canada in 2012, which first expanded to the Ontario small towns of Stratford and Perth before opening branches in Toronto's Regent Park neighbourhood, as well as in Winnipeg, Calgary, Dartmouth, N.S., and, most recently, Hamilton, Ont. where the 6,000-square-foot space officially opens its doors on April 21.
"We're trying to bring a new narrative to what's possible in that space because they don't have to be embarrassing."

— Nick Saul, head of Community Food Centres Canada
"We're trying to bring a new narrative to what's possible in that space because they don't have to be embarrassing," he says. "They don't have to make you feel small. We invest quite a bit of money so that you're not just met by a volunteer who hands you food and off you go."
They also work with a hundred or so "good food organizations" in 56 cities across the country, conducting seminars, food summits and providing grants and training "to nudge them into a better practice around food in their community."
Most of the money raised so far has been private — from foundations and individuals — along with a bit of public funding which they hope will increase once the government accepts there's an economic argument "for treating people well."
"You can come out from a moral imperative, basic human rights, but the economics on it are pretty clear. Every province in the country spends about 50 cents of every dollar on healthcare — the lion's share of that on diet-related illness," Saul says, noting the connection between food insecurity and poor health.
"The cheapest food is the worst food for you. So when you look at how low-income people are disproportionately affected by diabetes, cancers, coronary heart disease and obesity, the facts are clear. If you treat people upfront with these kinds of supports then we're not going to be paying downstream in terms of acute care."
"You can come out from a moral imperative, basic human rights, but the economics on it are pretty clear. The cheapest food is the worst food for you."

— Nick Saul, head of Community Food Centres Canada
But how do you get more government buy-in? Advocacy, Saul says, and so the organization works hard to politically empower its members.
"When we build a new centre we always have a civic engagement coordinator [so we're] also talking about the larger structural reasons that people are vulnerable in the first place," he says.
"It's not because there isn't enough food. There's plenty of food. We talk about minimum wages, inadequate social assistance rates, lack of affordable housing, all the stuff that really are the drivers for the stress that we see in far too many of our communities."
This is why Saul is so outspoken about other food-based NGOs that only focus on handing out food donations. Making sure low-income Canadians can meet their emergency food needs is a vital service, but he sees it as a finger in the dyke.
Instead, Saul wants more governmental solutions ranging from a national food strategy and basic income guarantee to a sugar tax and subsidized fruits and vegetables. During the last election, CFCC was active in the "Eat. Think. Vote." campaign with Food Secure Canada and they've kept the pressure up since with food summits and panel discussions, political lobbying, webinars, training modules and other education, outreach and engagement efforts.
"If you can create voice and volume around an issue with people who are most affected, as well as allies wherever you can find them, that's what's going to move a politician.
"You can either be paralyzed by the numbers of food insecurity or you can get up and do something. That's what Community Food Centres represents. It's a space to say we're going to support people where they're at and we're also going to fight like mad to make sure that people aren't vulnerable [in the future[ the way they are right now."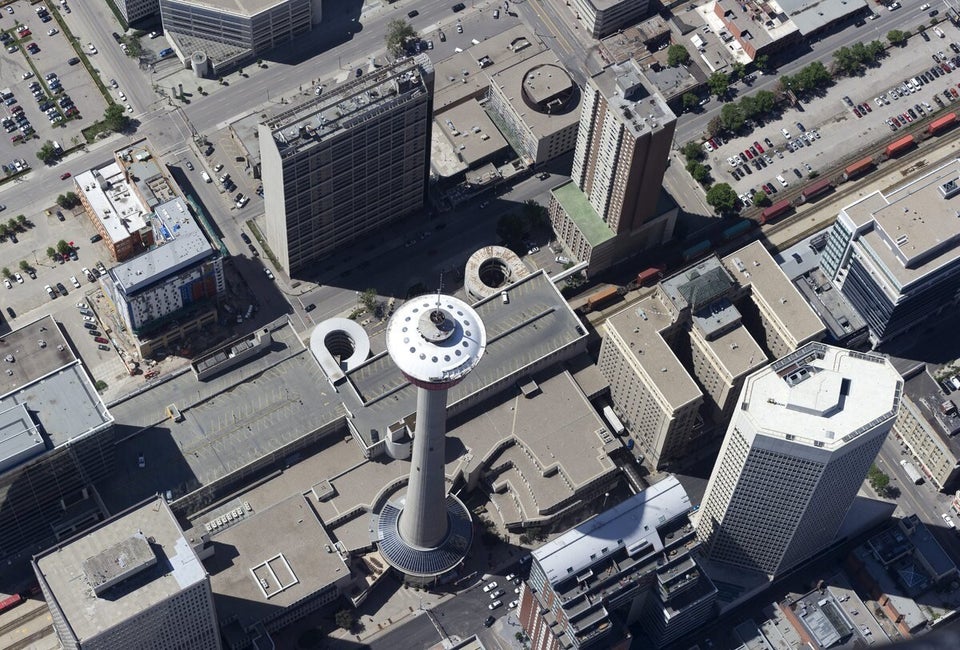 Best To Worst Poverty Rates In Canada
Popular in the Community