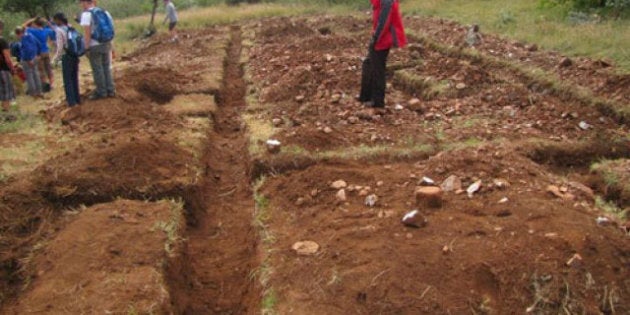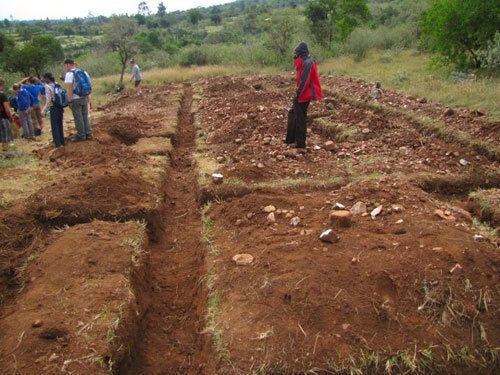 This past summer, I embarked on a community service trip to Kenya for three weeks with the Toronto-based student travel group Me to We. Me to We is the for-profit corporation associated with the non-for profit charity, Free the Children. The mission of the trip was to go to Kenya to build a school for a poverty-stricken village.
Now to be honest, my curiosity and interest in this trip initially arose from several meetings with university advisors and successful U.S. college applicants, who assured me that this trip would sparkle on my resume. I was skeptical, however, as to whether a $5,000 trip to Kenya, paid for by my parents, would have any real such effect: There are literally hundreds of such programs worldwide organized for teens from privileged backgrounds to travel to poor, exotic destinations and perform "good works." I wondered if this wasn't just a form of "charitable tourism:" Parents like these programs because it yanks their iPod-listening, Wii-playing kids out of their comfortable, sheltered lives and shows them how most of the rest of the world lives (while travelling, of course, in a safe, chaperoned environment); and teens like them because, well, it's an adventure away from home, with no parental supervision. But do they really end up serving the communities for which they are claiming to perform "community service?"
I decided, however, that the trip had merit in its own right regardless of what the college admission office thought. And so I signed up with an open mind.
A few weeks later, I nervously prepared myself for the mental and physical journey I was about to embark on, and boarded the plane/planes that would take me to Kenya -- a 36-hour trip.
Upon arriving in Nairobi, my group of 25 excited, anxious, and loud students travelled another six hours in a Jeep-like cattle car to our campsite, located in the Maasai Mara reserve, in the south-west of the country.
We got acquainted with each other and our campsite quickly. Not surprisingly, there was no electricity or running water. I don't need to describe to you the washroom situation, but let's just say it was far from glamorous. Our mornings typically began with hours of manual labor. We pickaxed and shoveled what would eventually be a five-foot-deep trench; this trench would serve as the foundation for a building, after it had been filled with cement and bricks.
Frequently Maasai men, with fully chiseled arms and perfectly sculpted bodies would come over and help us pickaxe when they sensed us getting tired or if we were in need of help. The men graciously offered their help with no hint of contempt in their face. These men managed to cause 100 times more demolition and dug deeper in five minutes than all of us could do in one hour.
This began to make me frustrated -- and even angry. Yes, our group was determined to make as much impact as possible. Everyone worked tirelessly and with an immense amount of motivation. But in the end, we simply could not compare to the strength and skill that these Maasai men possessed.
I began to think, why aren't our real skills being utilized elsewhere in this community? Many of us could teach English; we could help in the schools, daycare centers and hospitals; we could even play sports with the children. Why on Earth were we being tasked to do something so physically exhausting and challenging, when there really wasn't a purpose to it -- except as some kind of "hardship lesson" for "spoiled youth?" I also began to wonder if we weren't taking work away from locals: I don't need to tell you that unemployment in Kenya is a devastating issue. People living in the community I was working in were lucky if they sold a heap of tomatoes at the market one day. It's nearly impossible for the men to find work and here there was an obvious job that needed to be done right in front of my eyes. Why not employ the community members to do the work that we are not capable of really doing -- and let us give back with the skills we have?
I arrived in Kenya with the hope of helping the community and I left with the feeling that the only person I really helped was myself. While it is true my eyes were opened to the terrible hardships faced by the Maasai community, if I am ever to go back it would be to deploy the useful skills I actually possess in order to contribute to real change.
But then, maybe that's a worthwhile lesson in itself.