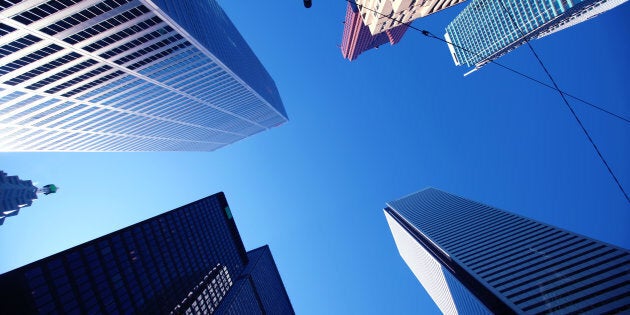 Booming homegrown tech companies and the country's big banks dominate a new ranking of the companies Canadians most want to work for.
The ranking, put together by the business-oriented social media site LinkedIn, named TD Bank the country's most desirable place to work in, followed by Royal Bank of Canada and tech startup Hootsuite.
Watch: The most in-demand jobs in Canada in 2018
LinkedIn analyzed the online behaviour of 14 million Canadian members to determine which companies they were most interested in. They looked at four categories:
Job demand — how many people are interested in a company's job listings;

Engagement with a company — do people discuss a company, or react to news from it?

Interest in a company or its employees — are people seeking out information on a company?

Retention — how long do people stay at a given company?
So what do these desirable places to work have in common? For one, they invest in their employees, said Daniel Roth, editor-in-chief at LinkedIn.
"And not just ping pong tables or swag, but investing in skills development and employees' career paths," Roth told HuffPost Canada.
That's especially true for Canada's big banks, all six of which ranked among the top 20 employers. Roth cited TD Bank's flexible working hours policy and Royal Bank's indigenous banking team as signs that these business "understand employee demands."
"You don't see this everywhere," he added.
Another thing these companies tend to have in common, Roth said, is a "bottom-up" approach to employee relations — "it often has to do with companies giving employees what they're looking for."
And finally, all of these companies have strong brands, Roth noted.
"This is something we're seeing worldwide, in that there is an increasing demand among employees to work for companies that their parents have heard of," he said.
"There is no belief anymore that you are going to work somewhere for life. And if you're not working somewhere for life, you want to make sure you're accumulating experiences."
Here are the top 25 companies Canadians most want to work for, according to LinkedIn's research. The rankings didn't include LinkedIn itself, or its parent company, Microsoft.
12. National Bank of Canada
13. Rogers Communications
19. Canadian Tire Corporation
Popular in the Community