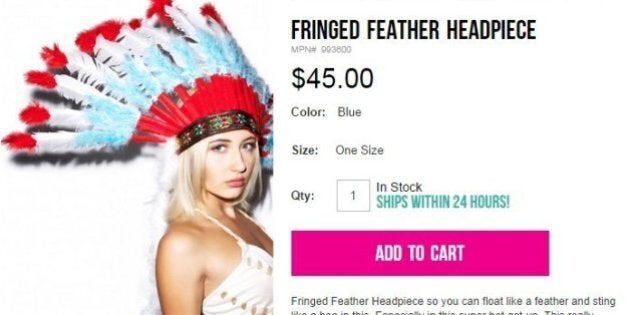 Tis the season to dress up like Pocahontas! Sigh.
With Halloween approaching, people are searching for costumes and unfortunately, some of them distinctively fall into the cultural appropriation category.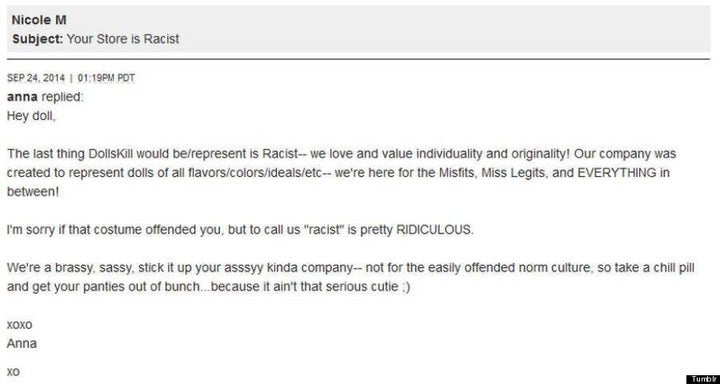 "Hey doll,

The last thing DollsKill would be/represent is Racist--we love and value individuality and originality! Our company was created to represent dolls of all flavors/colors/ideals/etc--we're here for the Misfits, Miss Legits, and EVERYTHING in between!

I'm sorry if that costume offended you, but to call us "racist" is pretty RIDICULOUS.

We're brassy, sassy, stick it up your asssyy kinda company--not for the easily offended norm culture, so take a chill pill and get your panties out of bunch...because it ain't that serious cutie ;)

xoxo

Anna

xo"
Ok, first of all, who describes their company as "asssy"? Also, telling a customer to "get their panties out of a bunch" is just rude and insulting.
More fashion controversies: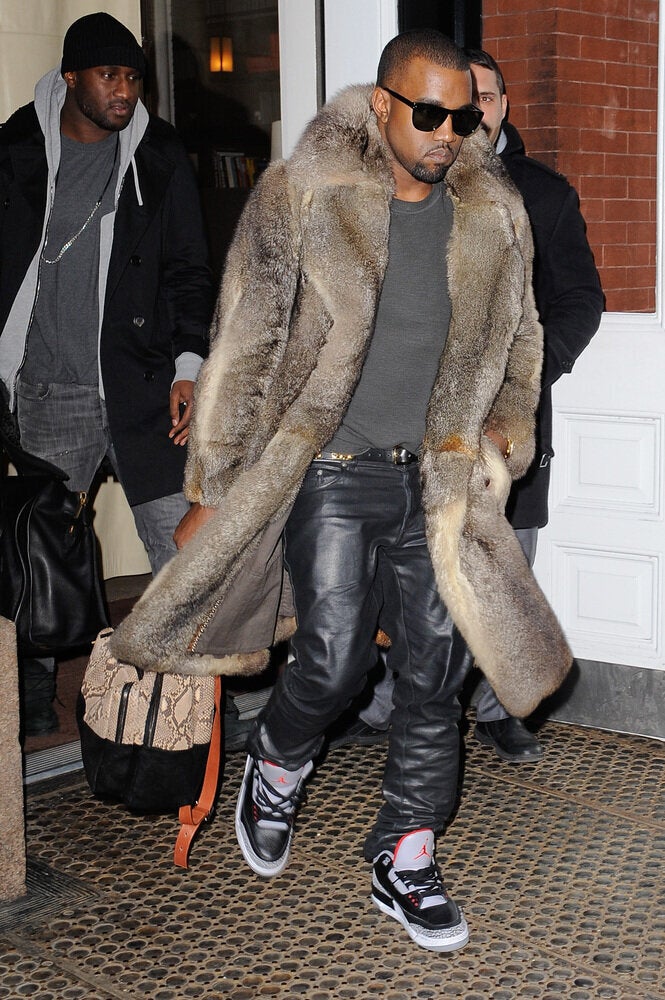 Craziest Fashion Controversies & Feuds