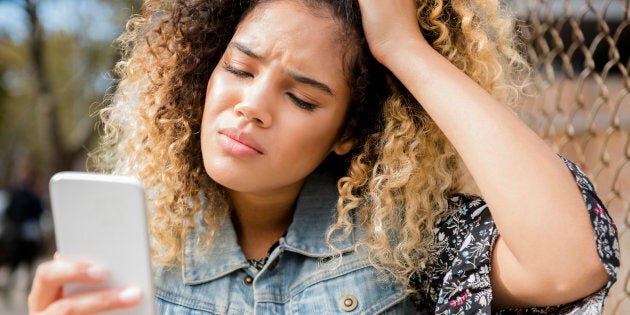 The commission that handles Canadian consumers' gripes about telecom services says it has seen "a significant increase" in complaints.
The Commission for Complaints for Telecom-television Services (CCTS) clocked a record 6,849 complaints between Aug. 1, 2017, and Jan. 31, 2018. That's an increase of 73 per cent from the same period a year earlier.
Some of the increase— though not nearly all— is due to the fact the CCTS began taking complaints about TV services as of Sept. 1 of last year. TV service complaints accounted for 846 complaints. The commission says the biggest complaint about TV service since then has been incorrect charges.
"The most frequently-raised issue in complaints remains the non-disclosure or inaccurate information about the terms under which a service is being provided," CCTS said in a statement.
"This is by far the most problematic issue for wireless customers."
The federal agency says it received 1,023 formal complaints about wireless contract terms from August to January. The next largest irritant was unacceptable land-line internet service, with 602 complaints over six months.
CCTS commissioner Howard Maker says he was surprised by the data.
"I wish I had a neat formula that I could use to provide an evidence-based explanation of why the numbers go up or down, but we don't," Maker said, as quoted at IT World Canada.
He says there are usually "a few factors — it's based on what service providers do in the marketplace to cause friction with consumers, on how problematic those issues are."
He also noted that public awareness of the CCTS may also be increasing, helping to drive an increase in complaints.
The company with far and away the most complaints is Bell, with 2,275 complaints, or 33.2 per cent of the total. In distant second is Rogers, with 707 complaints, or 10.3 per cent of the total.
Rogers has 34 per cent of the country's wireless subscriber market, while Bell and Telus control 29 per cent each.
— With a file from The Canadian Press