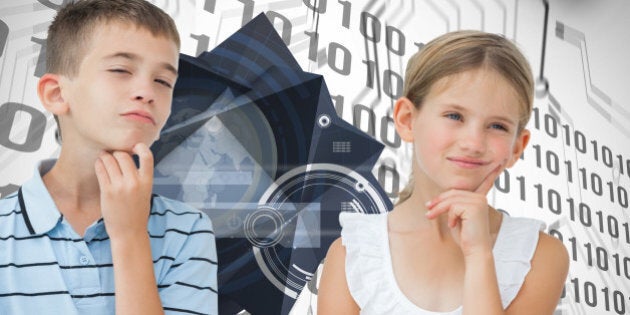 While parents and teachers alike will be busy with holiday activities throughout the month of December, they should mark their calendars from December 7-13th for Computer Science Education Week. The week, held in recognition of computing pioneer Admiral Grace Murray Hopper, who would have been 109 on December 9th, is an annual program dedicated to inspiring students from kindergarten to grade 12 to take an interest in computer science.
It's a time for parents and educators to promote and encourage STEM subjects (Science, Technology, Engineering, Mathematics) in fun and accessible ways. One way is through Code.org's Hour of Code, which provides simple games and modules designed to keep kids' interest and teach basic coding in only 60 minutes. From modules featuring Frozen's Elsa and Anna, to lessons on how to build an iPhone game there is something for every age and every skill level.
Now more than ever, it's the right time to get kids -- and especially girls -- interested and involved in STEM subjects. According to Statistics Canada, women accounted for only 39 per cent of university graduates aged 25 to 34 with a STEM degree in 2011, compared with 66 per cent of university graduates in 2011. Among those female STEM graduates, only 30 per cent graduated from mathematics and computer science programs, indicating a large gender gap. And according to the Digital Adoption Compass, there will be 182,000 unfilled jobs in Information and Communications Technology fields by 2019. While many Canadians are not fully aware of the jobs that are in demand, there is even an appetite for adults to retrain and build careers around coding, with an increased participation in cloud-based training modules like those for Salesforce Admins.
To celebrate Computer Science Education Week, here are 10 ideas, besides participating in the Hour of Code, to get your kids excited about STEM, from preschoolers to teens.
• Magna Tiles are magnetic building tiles in various shapes, designed with math and science l in mind. This multi-award winning toy encourages the development of spatial, tactile, patterning and basic geometry skills, creating critical thinkers through creative play. The tiles are recommended for age 3+.
• Bedtime Math is a website with a mission to help kids love numbers so they can handle math in real life. There's a series of book, an app that serves up one fun math problem a day, and the materials needed to create a math club (the Crazy 8s) at school. According to a study led by University of Chicago psychologists and published in Science, within one school year, kids who did Bedtime Math improved their math achievement on average by three months more than those who didn't.
• Osmo combines digital and real life play with a series of tiles that you use with your iPad. Named one of Time's Best Inventions of 2014, this game system promotes learning and discovery for anyone ages six to 96. The Osmo has a variety of games including: Numbers, Tangram, Words, Newton and Masterpiece, covering math, puzzles, language, science and art.
• Goldieblox toys have come a long way since launching a few years ago. With a goal of getting girls interested in building, the series of toys taps into girls' strong verbal skills, while giving them the tools and the confidence in spatial skills to build and create amazing things.
• little Bits offers easy-to-use electronic building blocks where everyone, regardless of age, gender, technical ability or discipline, can be creative with electronics and reinvent their world. Using magnets instead of soldering or wiring, the Bits snap together empowering kids -- or their parents -- to invent anything from a remote controlled car to a smart home device.
• Kodable makes programming code a game in a series of puzzles featuring balls of energy from outer space. The app features tutorials, a learning guide and 30 puzzles -- more are available if you pay to unlock the entire app. It's available for iPad and Android and is geared at ages 6-10.
• The Foos is a fun and kid-friendly way to learn about computer programming. Structured like a video game, this app can be played on mobile or desktop devices, and teaches kids concepts like problem recognition, critical thinking, sequencing, loops, conditionals, algorithms, perseverance, and commands/parameters. For ages 6-10.
• WEDGiTS are open-ended, multidimensional building sets that can be nested, stacked, linked or wedged together to create hundreds of design. Starting with sets for age one, these toys promote independent play, cooperative play, motor skills, and visual, creative, language and logic skills.
• Puzzlets combines hands-on play with interactive gaming, connecting wirelessly to a personal device like an iPad or Android tablet. The game gets kids, aged 6+ to think like a programmer.
• Q-Ba-Maze is a marble run construction system that combines art with science, encouraging kids to experiment with cause and effect and think in 3D with colours and cantilevers. Fun for all ages over three.
Whether it's during family game night or a classroom holiday party, there are plenty of ways to integrate STEM-based games and toys for kids of all ages to enjoy. From building a website to building a structure, these fun activities are sure to spark an interest in subjects that might just pave the way for a future career.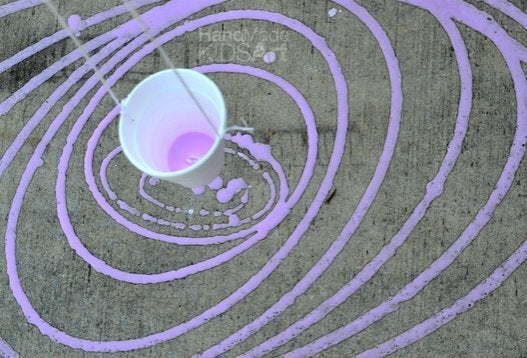 Fun STEM Activities For Your Kids