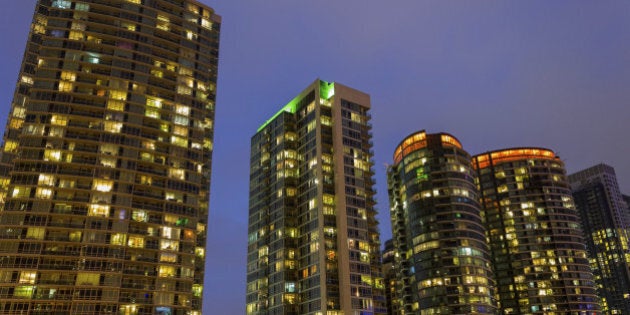 The idea of buying a condo might have crossed your mind, but before you rush into this trendy alternative housing arrangement, keep in mind that vacancies may start climbing later on this year and consider the most recent warning of housing market correction by the Bank of Canada. In any event, let's examine some basic pros and cons of condo ownership, and compare buying versus leasing a condo unit.
Buying a condo unit has its advantages -- it may be a safer, better-kept and more desirable abode, especially for young urbanites or seniors. Amenities such as pools and gyms can make it more attractive than a traditional home or apartment rental. However, condo ownership can also be fraught with peril -- with some problems potentially serious enough to affect your investment's value.
The passage of time inevitably leads to physical wear and tear of condo complexes, leading to more frequent and extensive repairs. Ironically, those who shun homeownership because they see a house as a money pit may not be much better off owning a condo in times to come.
A brand new condominium complex may not be subject to major repairs in the first 10 to 15 years of its life -- however, buying into older complexes may present relatively immediate expenses such as repairs to the roof, balconies, elevators, windows and other elements. Major repairs lead to higher monthly maintenance fees, and special assessments. Poor governance may also adversely affect a condo complex; condo board members and some unit owners may become divided, embroiled in feuds and disagreements. This can render them unable to properly govern the complex. This is by far the most voiced concern brought to my attention by unit owners over the last 10 years.
Another factor beyond the control of the unit owner may emerge: A condo complex is a financially diverse mix of unit owners, some of whom bought their units for small down payment. Those owners will be the first in line to lose -- or abandon -- their units should the economy tank. Banks holding the mortgages on those units won't automatically step in the shoes of such hapless bygone-owners. Therefore, the burden of maintaining and paying taxes on the vacant units shifts to the shoulders of the remaining unit owners as additional maintenance fees, until those units get sold or rented out.
Periodic market swings -- again, beyond the unit owner's control -- can cause a unit to gain or lose in value. The value is certainly welcome, but what about loss? One only has to think back to the major real estate crash of the early '90s, and the more recent slowdown in 2008. Many experts now predict that Canada may be on the verge of another housing crash. Do you want to be subject to market uncertainties? You buy a condo to have a worry-free, "no muss, no fuss" lifestyle, but, from a financial point of view, the unit owner is always on the edge in regard to market trends, rises in interest rates, and the uncertainty of sudden, unexpected and costly repairs to their building's common elements. If you can stomach such uncertainties, you may decide to buy a condo, provided you run a due diligence on the complex to ascertain its well-being.
Before putting your signature on the dotted line, make sure you are buying into the right complex. Carefully check all the facts before making an offer to buy. A few hundred dollars spent on a knowledgeable lawyer and condo inspector may go a long way in preventing you from being stuck in a poorly chosen unit. The adage, "don't judge a book by its cover," should be top of mind when buying into a condominium complex. Although the condo building may appear neat and physically attractive, it can have myriad problems like poor quality construction, inadequate reserve funds, work orders, pending litigation, changing demographics due to many units rented out, and mismanagement.
For people with fixed incomes and limited cash reserves, there is a very convenient way to enjoy the condo lifestyle without always being on the edge with respect to market trends and unexpected expenses: Leasing. Notwithstanding the industry's experts who maintain the vacancy rate to be about one per cent in the GTA, the recent Maclean's report indicates otherwise. There are now plenty of condos around, giving you the choice of leasing in a desirable complex at a preset monthly rental payment. Check condo rental lists for the area and complex in which you want to live, choose the unit, and negotiate a fair rental payment for as long a lease term as possible.
Most unit owners will insist you rent for only one or two years. Be persistent, though, and insist on at least a three-year term -- with the option to renew for an additional three years at a preset monthly rate. This will prevent you from becoming a nomad. Alternatively, shorter leases afford you flexibility should you find a more suitable unit, so the ultimate choice is yours in regard to lease term.
Before you sign a lease, consult a knowledgeable lawyer. Your preset monthly rental lease should provide you with absolute privacy and peaceful enjoyment of your leased unit. Aside from basic utilities, you should not be charged for any additional expenses. If the unit owner insists on a flexible lease with the potential for monthly increases corresponding to their own increases in maintenance fees, look elsewhere as you may become subject to uncertainties and financial worries just as if you had owned the unit, but with none of the benefits.
Whether you buy or lease, remember that no more than one-third of your household income should go toward maintaining your monthly housing expenses. For example, if your household income is $60,000, no more than $20,000 should be allocated to mortgage, taxes, maintenance payments or rent. Paying anything above one-third of your income on housing may compromise your quality of life. You need the rest of your money for the other necessities of life.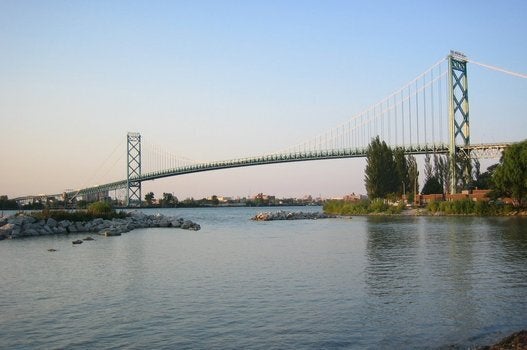 Canada's Most, Least Affordable Housing (2014)