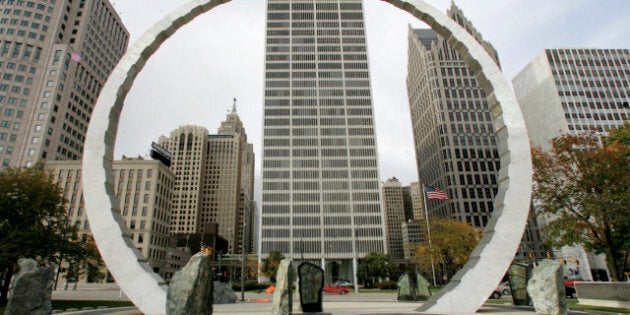 There seems to be no shortage of debate about the Toronto condo market lately, so let's take a break from the usual disagreements, such as whether there's a bubble that's about to burst or just exactly how many of these condos are being purchased by foreign investors.
Instead, I'd like to discuss something a little more black and white, or I suppose in this case, completely black and white, let's take a look at the subject of floor plans. After all, the easiest way to ensure you make a good investment when buying a condo is to ensure you've chosen a great floor plan.
Recently I toured the sales office of a new condo development, 88 Scott, just before it opened its doors to the public. It's a great new project nestled between the Financial District and the St. Lawrence Market neighbourhood and boasts a greater variety of suites than I have seen in some time. Insiders know that being amongst the first to purchase a unit in a pre-construction development isn't so much about the lower prices, as it is about getting first pick of the best layouts. But what exactly should one be looking for when choosing a floor plan? To help answer that, I've selected three plans from 88 Scott, each with a different feature you may want to avoid. Can you spot the potential issue with each of these?
Floor Plan A: Though for many reasons this is a great layout, you'll notice the two bedrooms are side-by-side and share a long thin wall. If you're looking for privacy, you may want to consider a layout where the bedrooms are at opposite ends of the unit.
Floor Plan B: This layout is a good example of a "split-plan," where the bedrooms are not joined. The drawback of this floor plan is that a fair bit of space is lost in the long hallway. But 88 Scott does a good job at avoiding this type of issue, but I've seen cases where as much as 200 square feet of a condo is wasted on hallway.
Floor Plan C: The problem with this layout is the lack of natural light, not to mention the lack of a balcony. The combination of facing North and having only two small windows (not wall to wall windows) would leave much of this space in the dark.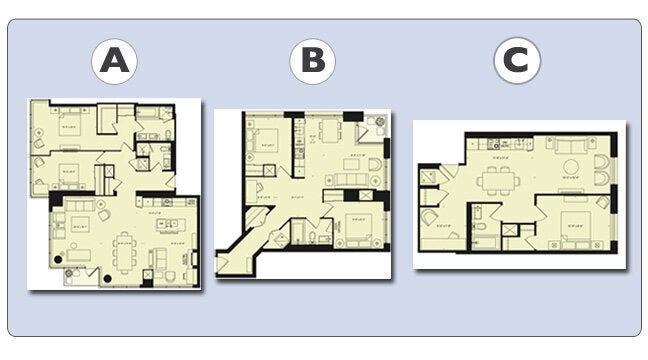 Popular in the Community