Unless you've got a boutique builder, newer condos these days tend to be rather cookie-cutter. It keeps building costs down, but makes it tougher for buyers to visualize themselves living in a unique space.
Home-buyers who have bought a unit pre-construction have more leeway with options to customize flooring, cabinets and smaller accents like faucets and mounts — so long as they're willing to shell out a little extra.
But not all hope is lost for pre-owned condos. Customization is possible if you have well-planned requests, according to Vancouver condo developer Jim Ellis.
"People will often come up with changes but they might not necessarily need what they intend on using," Ellis says.
The first step for homeowners perfecting their already-built condo begins with asking questions, according to the developer.
As for what steps come next, you'll want to watch the video above.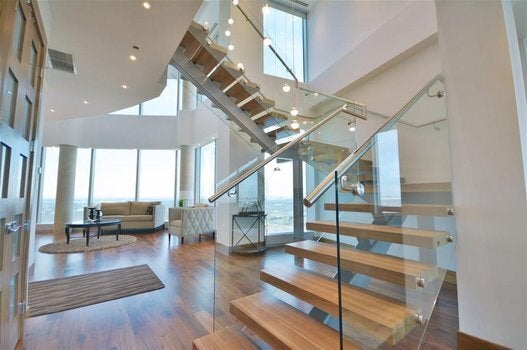 Priciest Condos Ever Listed In Edmonton