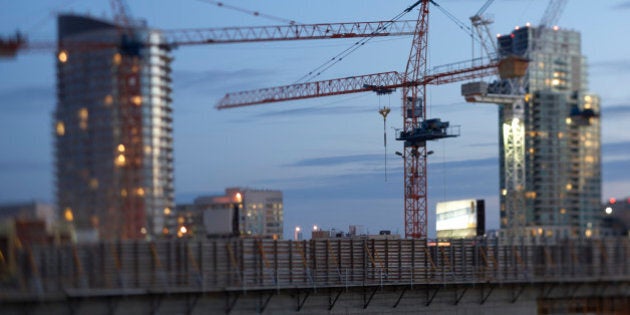 Back in the mid-1960s, when condominiums were born, they were meant to become an affordable housing alternative to traditional homes. Because of their low prices, many renters aspired for better quality living arrangements and bought a condo unit.
Over time they became pricey due to substantial increase in their construction and sales, driven by demand based on developers' hype, fuelled by low interest rates. The industry eventually became saturated with too many condo units, causing a major real estate crash in 1990, which lasted for almost 10 years. In 2008, condominium real estate experienced slow down but was able to recover, thanks to, again, low interest rates and unprecedented demand by foreign buyers, mostly Chinese.
During 1990 crash, the values of condominiums in congested urban areas, like Toronto and Vancouver, plummeted downward by 50 per cent or more. Many condo owners experienced a great loss of equity -- in fact, many lost their condo units to foreclosure.
Just prior to the crash, condo markets became saturated as the pool of available buyers dried out. This placed condo complexes in the precarious position of having many unsold units not contributing to monthly maintenance dues. The rules capping the number of units to be rented out had to be relaxed. The empty units were eventually rented out. Consequently, many such complexes became a mixture of condo owner-residents and renters.
Investors/speculators presently count for over half of the units sales. Their aim is to rent them out at lucrative monthly rates. As some 22,000 additional condo units are coming to the market this year, with end-buyers willing to live in them drying out, the stage is pretty well set for oversupply. Those lucrative monthly rentals will have to come down to adjust for the new changes in supply and demand. The eventual glut of available units will drive the condo prices down and with eventual raise in interest rates, the same may apply to all other real estate.
The writing's on the wall. Reports from the Deutche Bank, our own banks, even the CHMC (of all institutions), point out in no uncertain terms that the Canadian real estate is overvalued anywhere from 10 to 60 per cent. Personally, I think it is more likely 60 per cent and I base my opinion on a fundamental yardstick of measuring affordability: the average household income ($74,540 as of 2012), versus carrying costs of the present, overpriced real estate.
Back to condos. What happens when condo buildings become heavily rented out?
The condo ownership arrangement dictates that all unit owners should strive to ensure that the condo complex is run properly, with common element areas kept clean and in good repair. Such common care is conducive for better living conditions and preserving the value of their properties.
In contrast, a renter doesn't have a personal stake in the ownership of the condo building and may not be committed to looking after the complex as the unit owner. Renters are far more likely to break condo rules regarding noise and upkeep of the common amenities, resulting in the degradation of the complex. A complex that is heavily rented out becomes stigmatized as apartment building, unappealing to potential buyers.
In fact, many financial institutions judge a condo complex to be risky if more than 25 per cent of the units are rented out and refuse financing to new buyers. As a result, such condo complexes may become desperate. To attract buyers, they may start selling the vacant units at lower prices, adversely affecting the value of the other units within the same complex. As the complex makes the transition from mostly owner-occupied to mostly rented out, it enters a very dangerous stage: It may degrade itself to the point of depleting its budget and reserve fund. If the unit owners cannot replenish those funds, as a last resort, a common loan is arranged for the complex to maintain its very existence -- passing the costs and repayment of such loan to the condo unit owners.
Common loans are some of the most dreadful measures that the condo corporation is forced to apply for. When special assessments, to replace or repair the common element components, become too big for the individual unit owners to pay, a common loan is arranged to pay for such expenses. It is guaranteed by condo complex receivables.
Practically speaking, the prorated amount of common loan becomes an added liability for every unit owner. Its repayment adds to the monthly maintenance fees and lowers the value of individual units. If unable to pay the common loan, the condo corporation may be faced with winding down or terminating the existence of the condo complex altogether.
Avoid such risks by making sure you check how many condo units are being rented out before you buy into any condo complex. You can do so by visiting the complex and talking to the occupants and owners of condos in the complex.
If 25 per cent or more of its units are rented, stay clear of such a complex. It very well may have a dark future.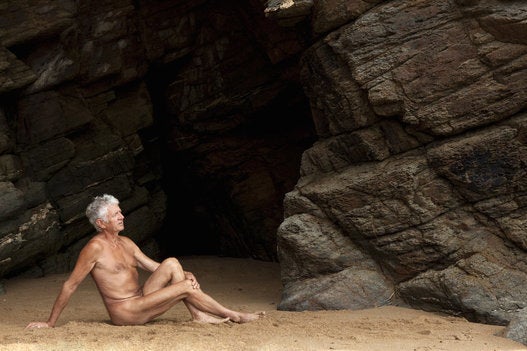 Weird Things Seen By Real Estate Agents
Popular in the Community