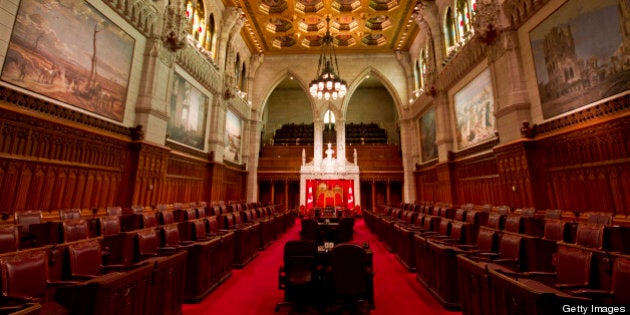 OTTAWA — Senate Liberals are trying to close a loophole that allows cabinet ministers, their staff and deputy ministers to accept gifts and cash from friends without declaring them – even if it could be construed as a way of trying to influence their votes.
It is unclear if the Conservatives will back the rule change, one they first rejected nearly eight years ago when it was proposed as an amendment in the Senate.
The Conflict of Interest Act currently states that public office holders and their family members – a label that does not apply to backbench MPs or senators but does apply to cabinet ministers and about 3,000 other people appointed by the cabinet – cannot accept gifts or other advantages that could be seen as a possible attempt to influence them in the exercise of their powers, duties or functions.
– Gifts or advantages can be accepted as long as they are given by "a relative or friend." The word "friend" is not defined in the legislation.
– Top public officials do not have to disclose to the ethics commissioner gifts worth more than $200 if they are from a relative or friend;
– They are also excused from publicly disclosing the donor, a description of the $200 or more gift or advantage, and the circumstances in which it was accepted, if it was given by a relative or friend.
Liberal senator Joseph Day told The Huffington Post Canada on Tuesday that the loophole is so huge the government cannot possibly believe this is accountability.
"[It]'s a mistake, because anybody can be a friend. Just look at Facebook? How many friends do you have?"
When the word "friend" is undefined, he said, everything can be described as coming from a friend. "Sure, sure, he's my friend," he said, a large smile on his lips.
Day first proposed an amendment to close this loophole when he noticed it in the Conservative government's accountability act, C-2, its first bill tabled in 2006. The Tories rejected the amendment. Day said he wrote letters to Conservative senators urging them to remove the word but nothing happened. This is the third time he has introduced a private member's bill that tries to do just that.
"It's a no-brainer, quite frankly. You just look at it and you say, 'Ow, there's something wrong there,'" the New Brunswick senator said. "Another way to do it would be to define friend, but that's not an easy thing to do."
At the height of the Nigel Wright-Mike Duffy scandal, Prime Minister Stephen Harper told his caucus that his government had dramatically strengthened accountability rules.
"Our Federal Accountability Act, the toughest accountability legislation in the history of this country, forever changed the way business is done in Ottawa," Harper said, after he had just fired his chief of staff for giving a Tory senator he had appointed $90,000 to cover his ineligible expense claims.
The Prime Minister's Office initially said Wright was just helping Duffy out as a friend.
This May, Conservative Senator Linda Frum urged her colleagues not to adopt Day's bill.
"May I respectfully suggest that there is no such gaping hole and that there is no problem that needs fixing," she said.
Frum said the government had plugged "a great many holes" by introducing C-2.
But guidelines for ministers in the mid-1980s and 1990s were actually much tougher. They allowed exceptions for a "personal friend," which was later changed to a "close personal friend." When Harper tabled his accountability legislation, however, qualifiers were dropped and bar was lowered.
Frum told the Senate that if "friend" was removed from the exception list, any gifts – such as for weddings, baby showers, birthdays, Hanukkah or Christmas, would have to be declared.
Day's proposals "are not only unnecessary, but they would place a heavy and unreasonable burden on public office holders," Frum said, as well as "needlessly burden the Office of the Conflict of Interest and Ethics Commissioner."
Two conflict of interest commissioners, however, disagreed with her during testimony Tuesday. Sidney Linden from Ontario and Paul Fraser from British Columbia both threw their support behind Day's bill at the Senate's Rules, Procedures and the Rights of Parliament committee.
Linden told committee members that they need not worry about "returning wedding gifts, because they're not being given to influence your decisions."
Fraser noted that the only legislation in Canada that allows for a "friend" exception is the federal legislation. "In all of the other jurisdictions across the country, there isn't any such provision," he said.
"How would a reasonably well informed citizen likely react to being told that gifts from friends to members of the federal cabinet, among others, do not have to be disclosed under existing conflict of interest legislation? The citizen, I expect, would probably ask: What constitutes a friend? The answer would have to be that the term is not defined or qualified in the legislation and is simply the subject of interpretation from time to time by the Conflict of Interest Commissioner. That would likely lead to more and more question," the B.C. Conflict of Interest watchdog said.
The simplest solution to this problem, Fraser said, would be to take the term "friend" out of the legislation.
In answers to senators questions, Fraser said the number of gifts disclosed in British Columbia averages in the dozens each month and depends on the hockey season.
"It also depends on how well the Vancouver Canucks are doing," he said.
"In Ontario," Linden said, "everybody knows that hockey tickets would be out of bounds."
"We have ruled a number of times that you shouldn't be accepting tickets from stakeholders who are trying to influence you," Linden said.
Mary Dawson, the Commons' Conflict of Interest and Ethics Commissioner, is scheduled to appear at the Senate committee soon to discuss the rule changes.
In a January 2013 brief to a committee reviewing the conflict of interest legislation, Dawson told MPs that she didn't think there was a problem with the term "friend" and that it didn't need to be defined.
"I have had occasion to interpret the term "friend" in the course of several examinations under the Act and have concluded that it includes individuals who have a close bond of friendship, a feeling of affection or a special kinship with the public office holder concerned and does not include members of a broad social circle, business associates or colleagues unless such a relationship has developed. I do not believe that it is necessary to include a definition of 'friend' in the Act," she wrote.
She said that, while she regularly tries to enhance office holders' awareness of their obligations, she believes "that there are still a number of public office holders who may not fully understand the rules."
While he refused to name names, Day said he is aware of at least one sitting cabinet minister who made use of the friend exception.
"I heard a cabinet minister whose name will go without saying use the term, 'Oh there is no problem there. I wasn't offside on the code of ethics because that was from a close friend," Day said Tuesday. "So I think there are some people that know about this. And I thought that was quite interesting – and that was not a long time ago."
The House of Commons committee charged with reviewing the Conflict of Interest Act (COIA) recommended in February that the government "define, in a way that prevents arbitrary or vague rulings, what is meant by a public office holder's 'friend'."
In his response to the report, Treasury Board President Tony Clement said he "welcomes and supports " the committee's recommendations "and agrees with the intended improvements to the COIA."
One leading Tory senator, however, told HuffPost Tuesday that he is not sure how the government will vote on the bill.
"We haven't had any sort of discussion as far as what the government wants us to do or not," David Tkachuk said.
"I think it could be a loophole, too. Who knows? But as far as I am concerned, it's fine, I really don't have any arguments one way or the other," he said. "I don't care if it's in, I don't care if it is out."
Tkachuk said he thinks the major problem is that customary gifts should not be accepted or exchanged, including with international delegations.
"I don't know why we have gifts in there anyway. I don't think we there should be any gifts at all."
The Senate's Conflict of Interest Code has no similar exception allowing for gifts from friends or relatives. It does, however, allow for gifts that are considered a normal expression of courtesy, such as a free lunch at Christmas time. Anything over $500 has to be declared within 30 days. In the Conflict of Interest Act, a gift over $200 has to be disclosed.
Nothing in either Day's proposed changes or the current conflict of interest act would have changed the reporting mechanisms that might have shed light on the Duffy-Wright scandal.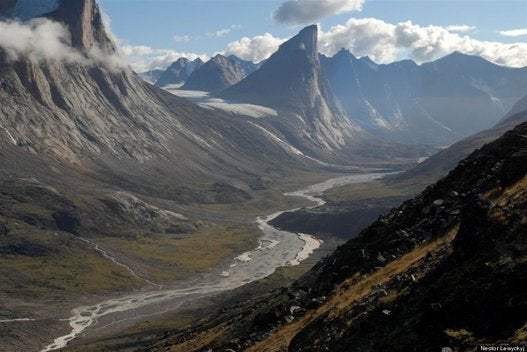 Canadian Places You Won't Believe Exist