A new poll suggests former cabinet minister Peter MacKay has the edge in the race to replace Stephen Harper as federal Conservative leader.
MacKay, who handled the key cabinet portfolios of foreign affairs, defence, and justice, has the support of 31 per cent of those surveyed across Canada.
The former Nova Scotia MP and last leader of the Progressive Conservative Party of Canada opted not to run for re-election in October. He instead watched from the sidelines as Atlantic Canada turned Liberal red and, in the aftermath, was quick to say Tories must become more "inclusive."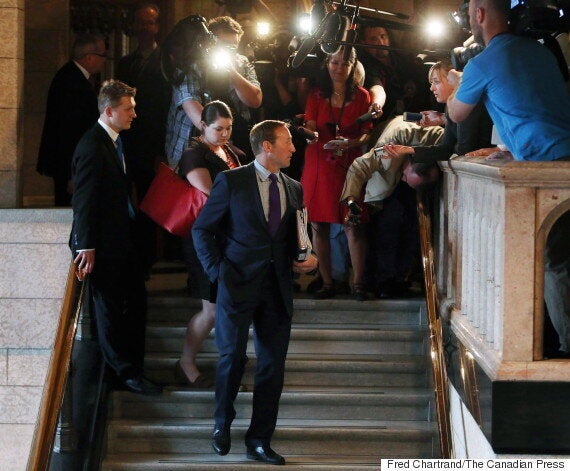 Peter MacKay talks with reporters as he leaves Parliament Hill after question period. (Photo: Fred Chartrand/CP)
He also leads the pack in support among current Tory voters (35 per cent), potential Tory voters (30 per cent ), and so-called centrists (31 per cent) — a group parked in the middle of the spectrum, often pivoting between Liberals and Tories.
Perhaps unsurprisingly, those in Atlantic Canada were most likely to say MacKay would make the best Tory leader. But he also leads on that question in Ontario, besting other MPs from the critical battleground province including Raitt, Chong, and Leitch. The trend also continues in Quebec and British Columbia.
The former federal PC leader also sits at 15 per cent among centrists, 11 per cent among Tory voters, and 16 per cent among potential Conservative voters.
Kenney, a senior minister under Harper who has long been rumoured to want the top job, is at 10 per cent support overall. The Alberta MP who was first elected under the Reform banner in 1997, is slightly more popular among current Conservatives (12 per cent) than he is among potential supporters (10 per cent).
Raitt, who was recently named her party's finance critic, is also at 10 per cent support across Canada. However, just eight per cent of current Tories think she would make the best leader, compared to 10 per cent of potential Tories and 11 per cent of centrists.
Rounding out the top tier is Wall, who is very popular in his home province of Saskatchewan. Wall has been an outspoken critic of Prime Minister Justin Trudeau's plan to resettle refugees in Canada. While at just nine per cent support across Canada, Wall boasts 17 per cent support among current Tory supporters. He's less popular, though, among centrists and potential Tories.
Wall is also the most popular option of the nine possible contenders on the Prairies, with 26 per cent support to MacKay's 24 per cent. But he has also said he doesn't want the job.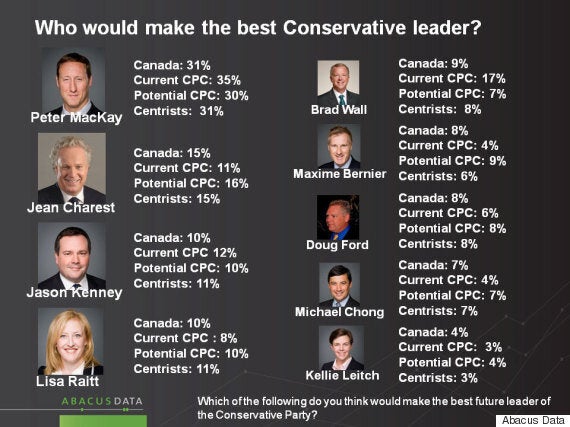 Abacus has Quebec MP Bernier and Ford, the older brother of Toronto's controversial former mayor, at eight per cent support each.
The online poll was conducted among 1,500 Canadians between Nov. 23 and 25. The margin of error for a comparable survey is 2.6 percentage points, 19 times out of 20.
The good news for those with lower profiles mulling a run is that Conservatives appear to be in no hurry to find a permanent leader.
Interim Tory Leader Rona Ambrose suggested to The Canadian Press last week the contest is at least 18 months away — possibly longer. The party's governing party is currently forming a leadership committee.
Ambrose said she has also consulted party stalwarts, including former prime minister Brian Mulroney, about the vote.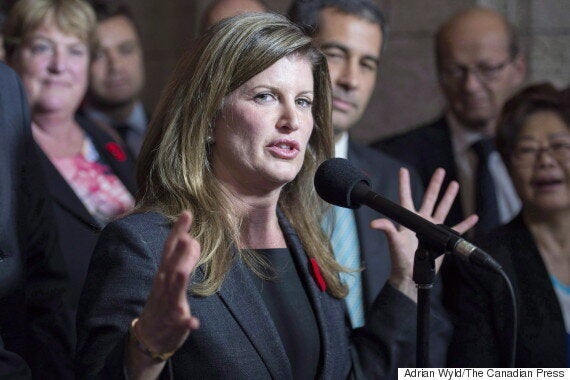 Rona Ambrose speaks to reporters in Ottawa. (Photo: Adrian Wyld/CP)
"We want to get it right, and I've sought their advice on how to make sure we do that," she said. "The consensus was very clear, that we should take our time."
Ambrose also appeared on CBC Radio's "The House" Friday, after the speech from the throne, where she was asked if the leadership race could become a distraction.
Host Chris Hall noted Kenney does not have a formal critic role in her shadow cabinet, and will instead chair the shadow cabinet committee on strategic operations. A source reportedly told CBC in November that Kenney asked not to be given a critic role so that he would have more time to dedicate to a leadership bid.
"I'm going to make it as easy for them as I can, anyone who wants to run, to get out of the House if they need to."

—

Rona Ambrose on Tory leadership contenders
Ambrose said she has had conversations with everyone she views as potential leadership candidates and told them she does not want anything that happens in the House of Commons to be "punitive" for their opportunities.
She said she wants as many leaders inside and outside of the party as possible to run.
"I'm going to make it as easy for them as I can, anyone who wants to run, to get out of the House if they need to and get out on the campaign trail," she said.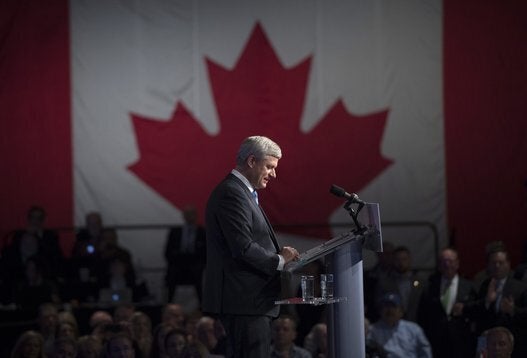 Harper's Legacy: Top Achievements, Failures, According To Poll