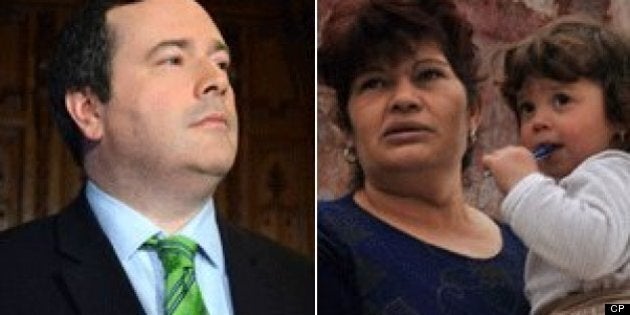 OTTAWA — The federal government has found itself at odds with an unlikely adversary: a Jewish group.
Prime Minister Stephen Harper has courted the Jewish community and considers it an important ally on his foreign policy agenda, but a new Jewish group is questioning the government's commitment to human rights one year after the passage of controversial legislation on refugees.
The bill made it much more difficult for refugee claimants from certain designated countries – those in which the immigration minister believes there are few bona fide cases of persecution – to seek asylum in Canada.
Most of those being discouraged from applying for refugee status are Hungarian, Slovak and Czech nationals of Roma heritage, many of whom say they fear persecution from neo-Nazi skinheads.
The two-week-old Jewish Refugee Action Network (JRAN) – whose notable members include Stephen Lewis, Michele Landsberg and Bernie Farber – believes the legislation is "draconian and heartless" and must be opposed.
Farber, a founding member of JRAN and former CEO of the Canadian Jewish Congress, told The Huffington Post Canada that the Jewish community has a deeply ingrained sense of the need to protect refugees and to speak out on their behalf.
There are parallels to be drawn between the way the Roma are being treated today and how Canada discouraged Jews hoping to immigrate during the early part of the 20th century, Farber said.
"They are being targeted as bogus refugees," he said. "They are being referred to as thieves and pickpockets and criminal elements."
Farber's father was a Holocaust survivor who came to Canada as a stateless person after the Second World War. His mother came before the war, when few Jews were allowed in owing to Canada's "none is too many" policy in force at the time.
Farber said he watched Immigration Minister Jason Kenney deliver a moving speech two years ago marking the voyage of the MS St. Louis, a transatlantic liner carrying several hundred Jews fleeing Germany in 1939. They were denied refuge at ports in Cuba, South America, the United States and even Canada, only to return to Europe where most faced near certain death. Kenney spoke about Canadians not just learning the lessons of the past but applying them to the future. Now, Farber believes the minister has lost his way.
"Not only are the Roma targeted by the fascists in Hungary and the racist government there, but so are the Jews," he said. "And there are Jews who want to leave Hungary and try to come to Canada, and they are going to be caught up in the same net as the Roma are."
"This is a government that has been very open and warmly engaged with the Jewish community here, so how are they going to explain that one? You can't create a law that is only going to catch one fish," Farber said.
Max Berger, an immigration lawyer who represents many Czech and Slovak Roma clients, told HuffPost that many of the designated countries are safe for the majority of their citizens but unsafe for many minorities.
"I have a Czech lady who had two swastikas carved into her back by neo-Nazi skinheads. They are quite visible, and if that is not an example of persecution, I don't know what is," he said of his client, Janette Ganova, whose claim is still making its way through the system.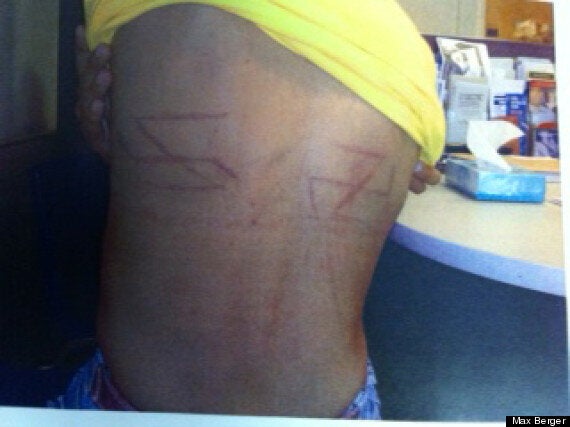 The new law limits the time asylum seekers have to build their case in front of the Immigration and Refugee Board of Canada (IRB), denies them appeal if they lose at the IRB and allows for them to be deported if they choose to appeal to the Federal Court. It also denies them medical coverage except in extreme cases in which public safety is threatened.
"The very thought of taking away these health services, it's anathema, it just blows me away. I can't believe it," Farber said. Even if refugee claimants do not meet the test and are sent back, Canada still has to offer protection, he said.
"They are human beings, we have a responsibility to take care of them."
Kenney, however, felt many refugee applications were from "bogus" asylum claimants living in democratic countries who enrolled in "generous welfare social income, health care, subsidized housing and other social support programs" once in Canada, only to later abandon their claims or be deemed inadmissible by the IRB. Too much time and too many resources were being used to process these claims, clogging the system for more worthy refugee applicants, he said when the legislation passed.
Documents released under the Access to Information Act, show the federal government first tried to get the Government of Ontario to reduce what it called "pull" factors – social benefits that "attract and entice people to make false asylum claims" in order to live off Canadian taxpayers for a several years.
Documents suggest the Liberal government in Ontario was unwilling to play ball with the Tories in Ottawa.
"We do not believe that our policies contribute to abuse of the refugee system," Ryan Thompson, a spokesman with the Ministry of Community and Social Services, told HuffPost.
Ontario wants to ensure that only people legally allowed to stay in Canada gain access to social assistance benefits, he said, adding that he thinks is it up to Ottawa to keep the province better abreast of the status of refugee claims in order for the province to take appropriate action.
Instead, CIC came up with a way to list, through a Designated countries of origin (DCO) label, countries that "do not normally produce refugees, but do respect human rights and offer state protection." Based on the rejection and abandonment rate of past claims, Kenney included Hungary, the Czech Republic and Mexico on the DCO list.
During the first five months since Bill C-31, the Protecting Canada's Immigration System Act, came into effect on Dec. 15, 2012, asylum claims from DCO countries dropped by 91 per cent. Week after week, the total asylum claims in the first quarter (January to March) of 2013 showed a drop of 70 per cent compared with the previous six years, CIC said.
Claims from Hungary – Canada's top source of refugee claimants in 2010, 2011 and 2012 – were down by 96 per cent compared with the three months before the law took effect (318 claims referred from October to December, 2012, compared with 33 from January to March, 2013), according to data provided by the IRB.
CIC said only nine Hungarians actually arrived on Canadian soil in that time period – which suggests there were many Hungarian claimants trying to squeeze through the system in early December before the new law came into effect.
The number of refugees Canada accepts every year varies. In 2011, CIC said more than 24,900 people made a refugee claim but only 4,784 claims were accepted by the IRB that year.
Story continues after slideshow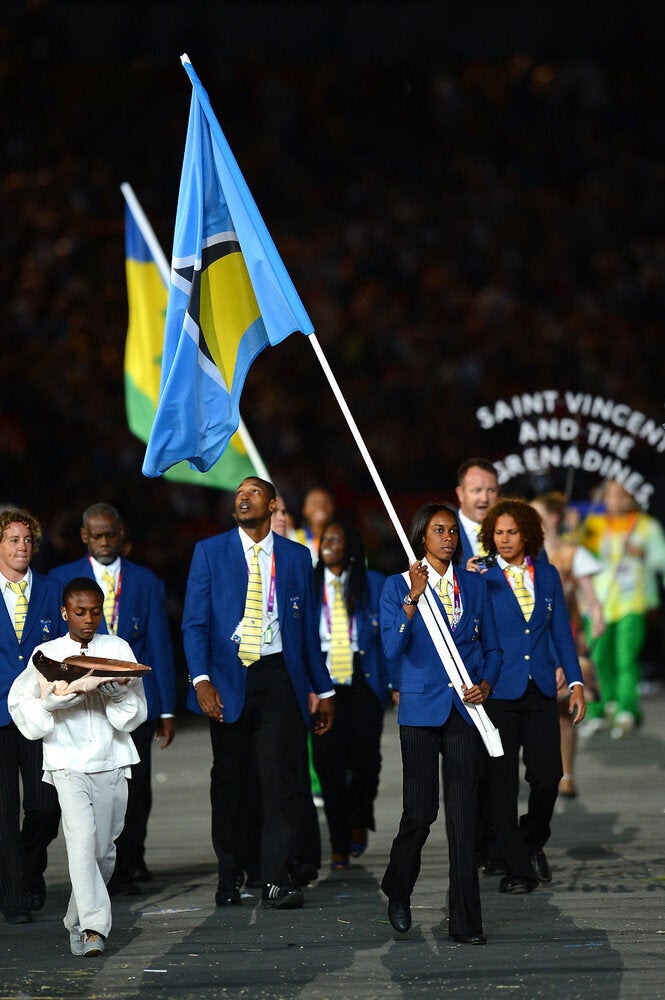 Asylum Claims Before And After Bill C-31
Kenney points to the decline in claims from DCO countries as proof that the new legislation is working.
"The recent reforms are a clear success, as we have already seen a dramatic drop in claims from countries that historically have had a high number of unfounded claims," he said in a statement earlier this year.
If the trend continues, Kenney said, taxpayers will save $420 million over five years in social assistance, education and health care costs.
Immigration lawyer Berger said the federal government thinks that just because a country is a democracy, it is impossible for there to be persecution. "The evidence just doesn't bear that out," Berger said, pointing to the rise of the right-wing party Jobbik party in Hungary.
The U.S. State Department lists discrimination against Roma as the most important human rights problem in Hungary in its most recent country report and highlighted a trend toward "violent right-wing extremism that included a strong anti-Semitic component."
Some studies suggest Roma don't seek refuge elsewhere in Europe because they aren't offered asylum protection in other EU countries.
It's not easy for a traditionally under-educated community like the Roma to take a train to another European state because they don't have the means or the skills to survive in the new country, Berger told HuffPost. "That's why they try Canada."
Berger dismisses the idea that Roma are coming to Canada solely to benefit from social services.
"That's not why they come to Canada, because if they were safe in their country, they wouldn't have left their country," he said.
So why do so many abandon their claims and go back home?
Refugees quickly realize that "the roads are not paved of gold in Canada," Berger said. "You quickly get the message that the rejection rate is over 95 per cent for these claimants. … Once you get here and you get a clearer picture, you realize there is not much point of sticking around."
Lorne Waldman, an immigration lawyer and the president of the Canadian Association of Refugee Lawyers, believes the rejection rate is so high because there isn't enough time to obtain medical and police reports from claimants' home countries and to properly prepare a case.
"It's quite clear that the government wants to discourage people from making asylum claims, whether they are genuine or not, and by creating a system that is hostile to people making claims, they hope that it will discourage claimants from coming forward," he said.
Not only is the federal government making it more difficult for refugees to get into Canada, earlier this year it undertook a publicity campaign in the Hungarian city of Miskolc, home to many Roma, aimed at discouraging residents from coming to Canada.
Billboards informed prospective refugees that fraudulent claimants would swiftly be sent home
It is not immigration but political issues that prompted the DCO list, Waldman told HuffPost.
"[It's] connected to our free trade negotiations with the European Union," he said. The federal government saw the DCO labelling as a mechanism that would discourage claims while allowing Canada to lift visa restrictions on countries such as the Czech Republic, he said.
"That's the reason why they have the DCO, there is no question about that," he said.
Travel visas on Czech nationals were re-imposed in 2009 after nearly 3,000 people claimed refugee status in less than two years. Less than five people from the Czech Republic had claimed asylum in 2006, when the visa restriction was in place.
Robert Tripes, chargé d'affaires at the Czech Embassy in Ottawa, told HuffPost that the visa issue remains "an irritant" in the bilateral relationship and that if the visa requirement were not lifted for Czech travelers, its national Parliament might block ratification of CETA, the Comprehensive Economic and Trade Agreement that Canada and the European Union are negotiating.
Tripes said, however, that he is "really confident" the visa requirement will be lifted "in the next month."
He said he agrees with Kenney's view and that Czech refugee claimants were just "some groups of people" who showed "temporary interests" and were "probably led by an idea of some economic assistance rather than a political assistance."
"We consider the the Czech Republic always a safe country, so for us nothing changed," he said.
When the visa restriction was announced in 2009, CIC noted that asylum claims from the Czech Republic were accepted at a higher rate than for most other countries.
In contrast, very few refugee claims have been approved for people from Hungary, which has had no travel visa restriction since 2008. During the past three years, 98 per cent of all claims from Hungary were either abandoned, withdrawn or rejected by the IRB.
In explaining why, despite the large number of claims, Canada hasn't imposed a visa on Hungary, CIC spokesman Glenn Johnson said "Canada's relations with Hungary are strong, based on such shared values as freedom, democracy, human rights and the rule of law."
Hungary's ambassador to Canada, Laszlo Pordany, told HuffPost Hungary is happy with the new legislation and that the "majority of the elements which had attracted Hungarian immigration have been removed."
"Hungary is a safe country. Members of the Roma community are exactly as safe as those of other communities or, in fact, majority members," he said.
Farber, of course, disagrees and said Jews have a responsibility to "open a mouth" and sound the alarm.
"Friends ought to be able to tell friends when they are doing something wrong. And we hope that true friends will listen. ... It's time for them to listen, and if they do have respect for the Jewish community, … surely [they will]," he said.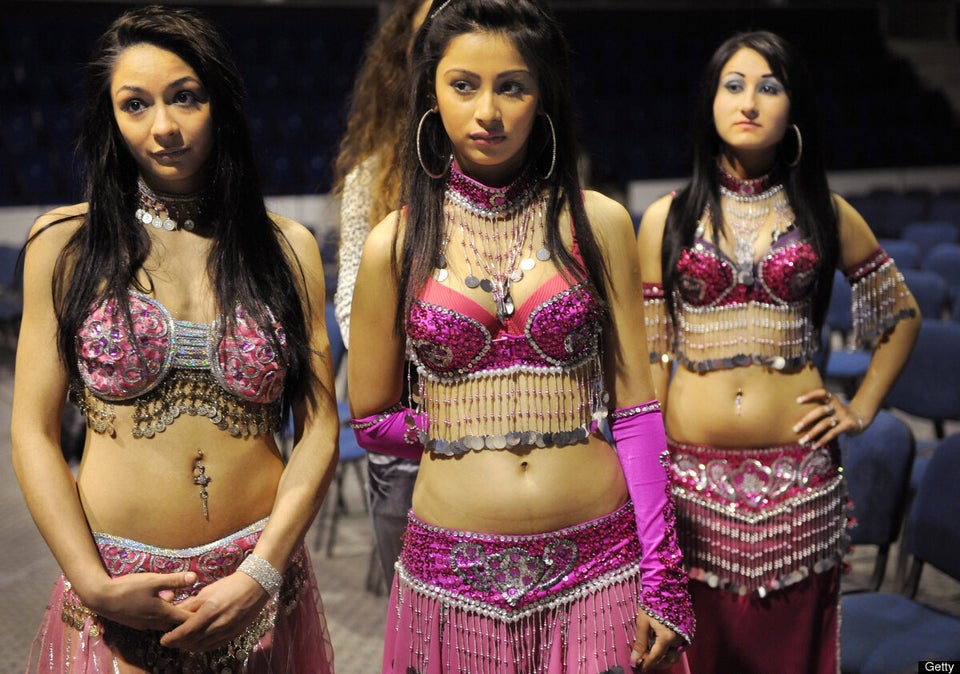 The Roma
Popular in the Community