A Conservative environmental protection ad aimed at restoring British Columbia's salmon reserves is the subject of a fishy fracas.
Lee Sutterby, a Northern England-based photographer, took the picture of the Atlantic salmon in question.
"I'm surprised some of Tories didn't spot it as I'm sure there'll be a few salmon fishermen among them," said Sutterby in an email interview with The Huffington Post Canada.
Sutterby also confirmed the photograph was taken on the river Tyne at Hexham, located in Northumberland county in the U.K.
"I am very surprised that they used my photo for their campaign which they obtained via a site called I-Stock and it does say Tyne UK," said Sutterby.
"The Atlantic Salmon is very different to what you would expect to see in British Columbia."
While Atlantic salmon are not native to B.C., some could live in the wild if they swim out of the confines of a fish farm. However, the Ottawa Citizen notes Fisheries and Oceans requests to be notified of any of these sightings, as "the department may wish to recover the fish from you."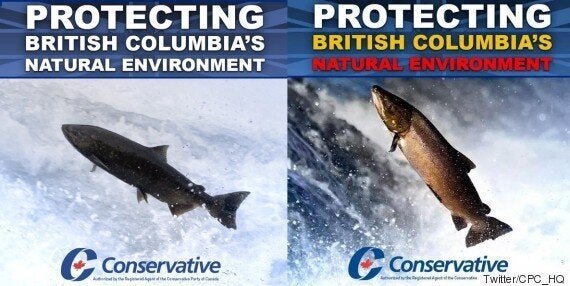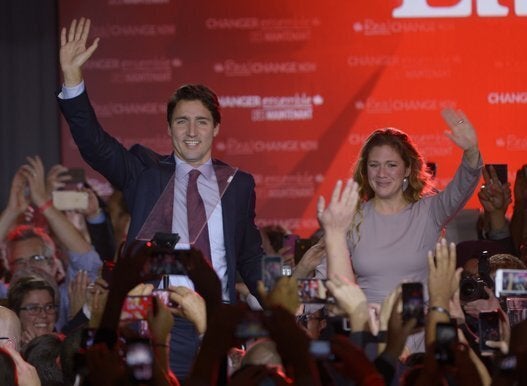 In Photos: Canada Election 2015