OTTAWA — Two MPs are among a chorus of Iranian-Canadians urging Sen. Linda Frum to apologize for what some are calling a "discriminatory and anti-Iranian" comment she made during a debate last month. But the Conservative senator maintains she didn't say anything wrong.
Frum delivered a speech on Oct. 26 to support a Senate-sponsored bill titled the "Non-Nuclear Sanctions Against Iran Act." It proposes the foreign affairs minister publish an annual report that includes an analysis of state-sponsored terrorism and human rights violations to guide Canada's sanctions program against Iran.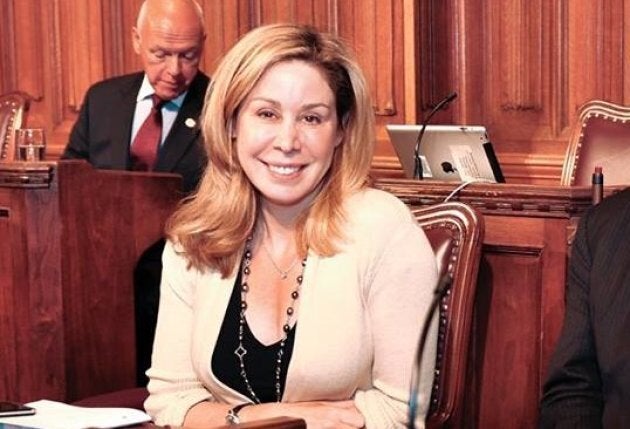 "Anyone who is interested can read them and judge them for themselves. I am proud of my record of standing up for the victims of the criminal Iranian regime both inside Iran and out," Frum told HuffPost Canada on Wednesday.
The backlash began last month after the Conservative senator said: "Bill S-219 is grounded in a moral and ethical purpose, and that is to monitor one of the most malign nations in the world and to calibrate our nation's sanctions accordingly."
Willowdale MP Ali Ehsassi said on Monday that it's his personal hope the senator's words "were not meant to demean, insult, or otherwise denigrate any member of the Iranian-Canadian community." He asked the Frum to clarify her remarks.
Liberal MP calls comment 'irresponsible'
Earlier, Richmond Hill MP Majid Jowhari called Frum's words "irresponsible" and "contrary to the Canadian values of multiculturalism and diversity."
Jowhari said in a statement the Iranian-Canadian community is "outraged" over the senator's tact.
"There are approximately 300,000 Canadians of Iranian heritage living across our beautiful country with family and relatives living in Iran," he said. "They are engineers, doctors, lawyers, professors and hard workers who are making positive contributions in all sectors of our economy from technology to manufacturing."
Frum responded to Jowhari on Twitter.
A Toronto-based advocacy group is behind the push for Frum to apologize.
Iranian Canadian Congress president Bijan Ahmadi said in a statement earlier this month that Frum's comment was ambiguous and blurred the line between the state and its citizenry.
Ahmadi called Frum's remark "a disrespect to the Iranian-Canadian community, one of the largest and fastest growing immigrant communities in Canada." Adding that "Iranian-Canadians are proud of their culture, their heritage and their ethnic and national origin."
Last year, the Conservative caucus organized an "Iran Accountability Week" on Parliament Hill to caution against thawing relations between Iran and Canada.
Senator calls critics
'regime apologists'
On Wednesday, the Iranian Canadian Congress renewed its demand for Frum to issue an apology. But the Ontario senator remained buoyed over the encouragement she's been shown.
"I am gratified by the enormous positive response my speech on Bill S-219 has received, in particular, from members of the Iranian-Canadian community. I thank them for their support," she said.
"Smears from regime apologists do not change any facts."
Bill S-219, which is in its third reading, was first tabled last year in the Senate by Conservative Sen. David Tkachuk.
Popular in the Community