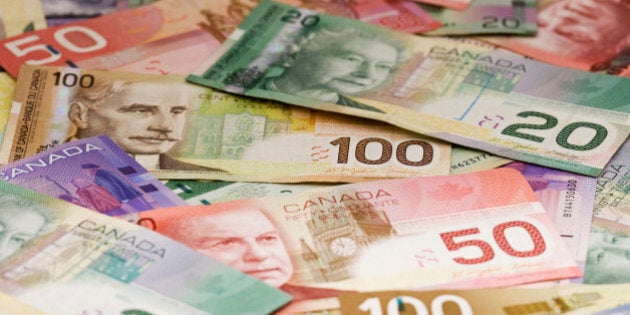 UPDATE, March 28: The Conservative Government tabled a revised version of their legal costs Thursday, bumping the total number spent on outside legal fees to at least $510,079,667. A senior Government official told HuffPost the previous document had been tabled in error.
OTTAWA — The Conservative government is defending spending nearly half a billion dollars on outside legal fees over the past eight years by arguing that its own lawyers are now litigating less.
On Thursday, Liberal justice critic Sean Casey asked in the Commons how the Conservative government could have spent that much on outside lawyers in a period of alleged austerity.
"Lots of cuts to public servants, cuts to social programs, cuts to EI, cuts to veterans, cuts to railway safety, cuts to health care for retired workers, cuts to infrastructure, but lots of money for legal fees," he said.
"How can the government defend such outrageous expenditure while real people suffer?"
The parliamentary secretary to the Minister of Justice, Conservative MP Robert Goguen, responded that the government was involved, at any given time, in more than 50,000 litigation cases.
"About 85 per cent of those are not initiated by us," he said. "[But] last year we were successful in nearly 75 per cent of those cases."
Goguen went on to say that the Conservatives had instituted several efficiencies at the Department of Justice that were already having an effect.
"The hours of litigation filed decreased by two per cent last year," he said. "We remain committed to defending the rights of Canadians and to ensuring that hard-earned tax dollars are efficiently spent."
Documents tabled in the House of Commons this week suggest the Office of the Director of Public Prosecution spent the most money on outside lawyers and legal advice. It spent roughly $245 million since 2006 on non-government lawyers to conduct federal prosecutions.
Other departments that relied heavily on outside legal services include: Foreign Affairs ($80 million), Canada Revenue Agency ($40.6 million), Aboriginal Affairs and Northern Development ($25 million), Correctional Service Canada ($17.4 million), Fisheries and Oceans ($12.2 million) and Natural Resources ($9.2 million).
Documents obtained by HuffPost suggest that most of the legal fees paid to outside law firms by ministers or their staff were incurred because of ethics probes or investigations into political interferences of the Access to Information regime.
UPDATE, 5:30 pm ET: In a revised version of legal costs tabled by the government on March 28, nine significant changes were made. Among the big ones: the Justice Department acknowledged it had spent $20,086,328 on outside fees, the Canadian Human Rights Commission $921,313, the Canadian Military Complaints Commission $5,278,183, Citizenship and Immigration $1,203,213 and the Immigration and Refugee Board $472,538. Eighteen departments and agencies said they had spent no money on outside fees while seven declined to comment at all.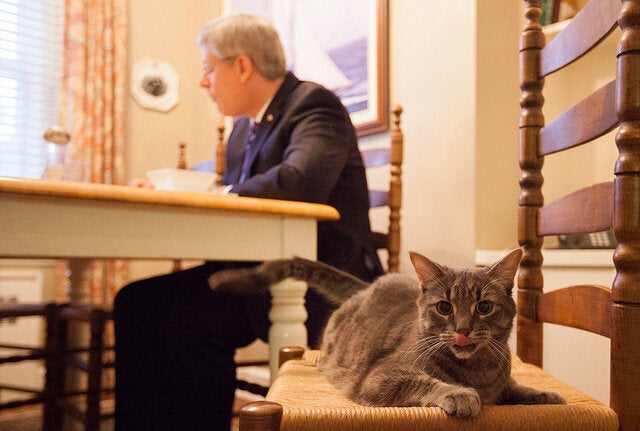 Day In The Life Of Stephen Harper