OTTAWA — The Conservatives are accusing the Liberals of engaging in class warfare.
"I think this class warfare thing that the Liberals are doing is really not healthy for our society," interim leader Rona Ambrose told CBC radio's "The House" on Saturday.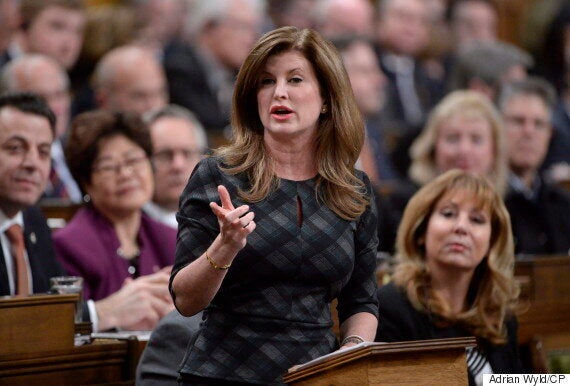 Interim Conservative Leader Rona Ambrose asks a question in the House of Commons on Feb. 18, 2016. (Photo: Adrian Wyld/Canadian Press)
In the budget Tuesday, the Liberals re-announced a tax cut for the middle class and the creation of a new tax bracket on incomes above $200,000. They also announced a new Canada Child Benefit that replaces the Conservatives' Universal Child Care Benefit and gives more money to low-income families and middle-class families while phasing out benefits almost completely for those with a family income greater than about $190,000.
Ambrose was responding to the Liberals' focus on raising middle-class incomes, which, the budget stated, have barely risen over the past 40 years while income inequality has skyrocketed, especially for the 0.01 per cent who earn the most.
The Liberals say their goal is to build more "inclusive growth."
'Highly ideological and highly political'
To Ambrose's eyes, the government is more focused on sowing divisions.
"It's highly ideological and highly political," she said.
Over the past 10 years, 95 per cent of income earners in Canada have actually seen their incomes grow, while the top 1 per cent have not seen any growth, she told the public broadcaster.
"So to say, 'Let's go after the 1 per cent and that the bottom 95 per cent has been suffering so much.' Yes, people need tax relief but, yes people need support, potentially, but this isn't the way to grow the economy," she said.
"Yes people need support, potentially, but this isn't the way to grow the economy."
"By not helping small businesses the way they have done, and by excluding some families from child care help now with the elimination of the universal child care benefit and the elimination of a number of tax credit opportunities, for fitness and for textbooks, a lot of things families rely on, I don't see how this is going to grow our economy"
Liberals 'make no apologies'
Finance Minister Bill Morneau's spokesman said the Liberals make "no apologies" for focusing on helping middle-class Canadians.
"Our focus is on the middle class and those working hard to join it," Daniel Lauzon wrote in an email. "We make no apologies for that – because we know that making life better for Canadian families, and creating long-term economic growth benefits us all."
B.C. Conservative MP Dan Albas said he also thinks the Liberals are unfairly picking on the rich.
"During the election, the prime minister said 'A Canadian is a Canadian is a Canadian' over and over again and talked about the politics of division and having Canadians being divided, how wrong that was, and yet when you look at his taxation policy, that is exactly what that kind … of rhetoric does. It actually separates,' he told The Huffington Post Canada.
Earlier this week, Albas responded to a tweet from Liberal MP Geng Tan trumpeting the Liberals' tax cut.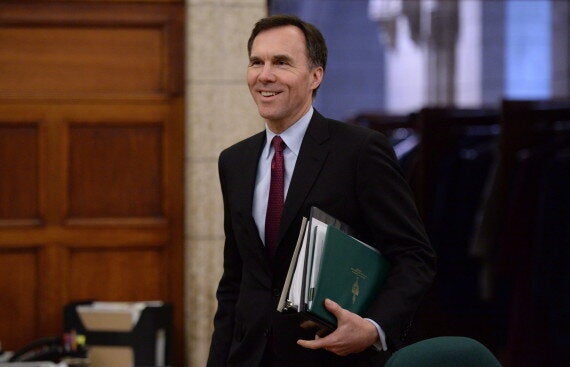 Morneau says the Liberal government has only begun to clean up the tax code. (Photo: Canadian Press)
"The Liberal government has cut taxes for the middle class by raising them on the wealthiest 1% instead," Tan's tweet said.
"This has a slight 'class warfare' tinge to it…," Albas responded.
"They are treating one class of Canadians different than another, and again the prime minister said that was a bad policy and he would act differently, and yet his party seems to be wanting to activate that," Albas said.
The Liberals' rhetoric is particularly troublesome to him since the government is not being "exactly clear" who is benefiting from the increased taxes on the top 1 per cent, he added.
"They are treating one class of Canadians different than another."
The Grits keep saying they are taking from the wealthiest and giving it to "those who need it most," Albas said. "Actually they are not doing that, they are not actually giving it to people who have low income, they are actually giving it to people [who earn] from $45,000 to $199,000. I think most people would say, $199,000 getting the most benefit of anyone to me seems a little bit backwards."
In their first budget, the Liberals dumped the Tories' Universal Child Care Benefit, which went to all parents — including, as the Grits like to point out, millionaires. The children's tax credits for art and fitness were also eliminated in the budget, as were tax credits for textbooks.
The Liberals also scrapped — as Ontario Tory MP Lisa Raitt remarked in a fundraising note on Saturday — income splitting for families with children, a costly measure that benefitted primarily families with a high-income partner and a stay at home partner.
The Liberals had also promised to cut taxes on small businesses to 9 per cent but reneged on that election pledge and left the tax rate at 10.5 per cent.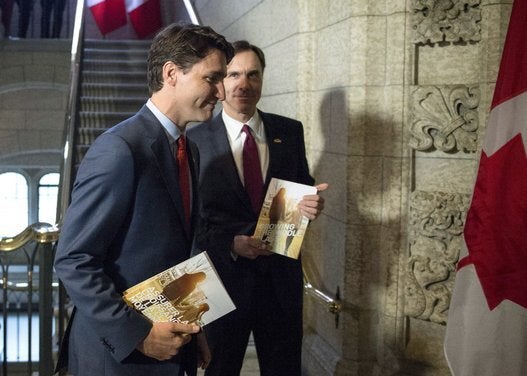 Federal Budget 2016 Highlights