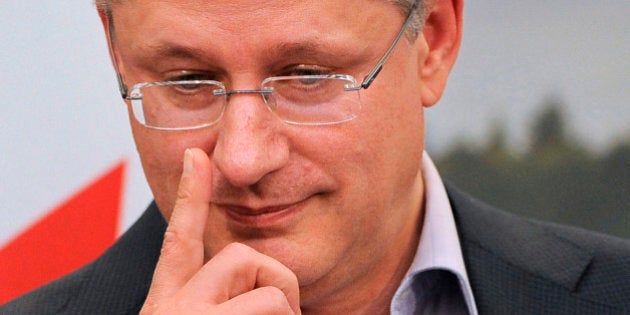 The federal Conservatives' attacks on "media elites" must be working.
A fundraising email circulated by political operations director Fred DeLorey on Wednesday slammed the Liberal Party's hiring of Colin Horgan, a former iPolitics journalist and writer for CTV News' "Kevin Newman Live," as a "senior advisor."
The email read as follows:
"When we told you the Ottawa media elites were working against us, reporters laughed at us.

... Then the Liberals hired a CTV journalist to work as a high-level spin doctor.

This confirms our suspicions — and our need for your support. Can I count on you to chip in $5 today?"
Horgan, who has been hired as a speechwriter, according to the Ottawa Citizen's Glen McGregor, made a joke out of the email on his Twitter Wednesday.
His citation in a fundraising email is part of a trend of the Tories attacking so-called "media elites" in an effort to raise money from supporters.
"This morning, I picked up a paper to read with my morning coffee.

You won't believe what I found inside.

I discovered a 740-word column by the Toronto Star's Heather Mallick, full of disgusting personal attacks on the Prime Minister.

I won't go into detail, but it included the word 'sociopathic.' Not even trying to hide her bias, Mallick ends her column hoping that when it comes to Conservative majority, 'next year it will be over.'"
And that email was followed by another that was attributed to Tory MP Michelle Rempel.
It slammed a journalist for having commented on the MP's appearance in a Twitter picture last year as she criticized Trudeau for holding a "women's event in thinly veiled gendered language."
Absent from these emails was any mention of the journalists that the Conservatives have hired themselves.
McGregor noted that former Canadian Press reporter Dan Dugas and ex-Sun Media journalist Bill Rodgers have gone on to work for Tory cabinet ministers.
Meanwhile, Scott Anderson, a former Ottawa Citizen editor, is now a senior advisor to the prime minister while Derek Shelly, formerly of The Kingston Whig-Standard, is a PMO speechwriter.
There is likewise no mention of Mike Duffy and Pamela Wallin, former journalists whom the Tories appointed to the Senate but were suspended amid an expense scandal. Former Tory cabinet minister Peter Kent also had a long career in broadcast journalism before jumping into the political arena.
The reason that the Conservatives are sending these emails is that it helps them rake in donations, said The Ottawa Citizen's Jason Fekete.
He noted that the Tories raised over $18 million in 2013, nearly $7 million more than the Liberals did and about $10 million more than Thomas Mulcair's NDP.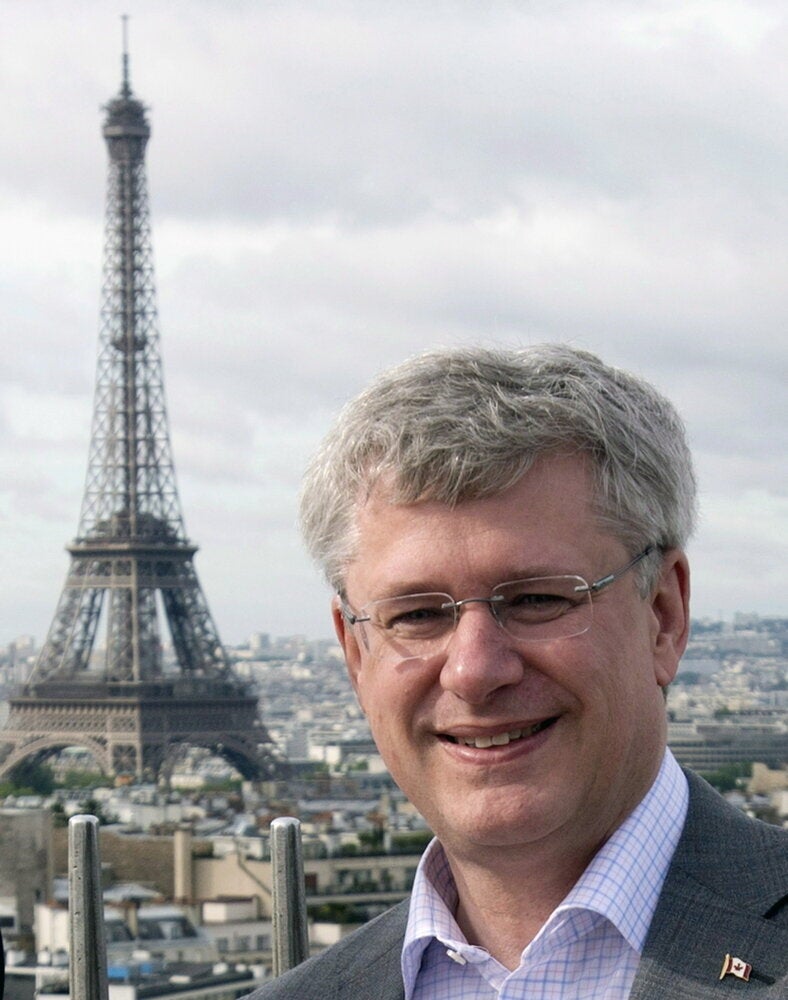 Where In The World Is Stephen Harper?
Popular in the Community